If It's Not Broken, Don't Fix It: These FCA Vehicles Remain On Top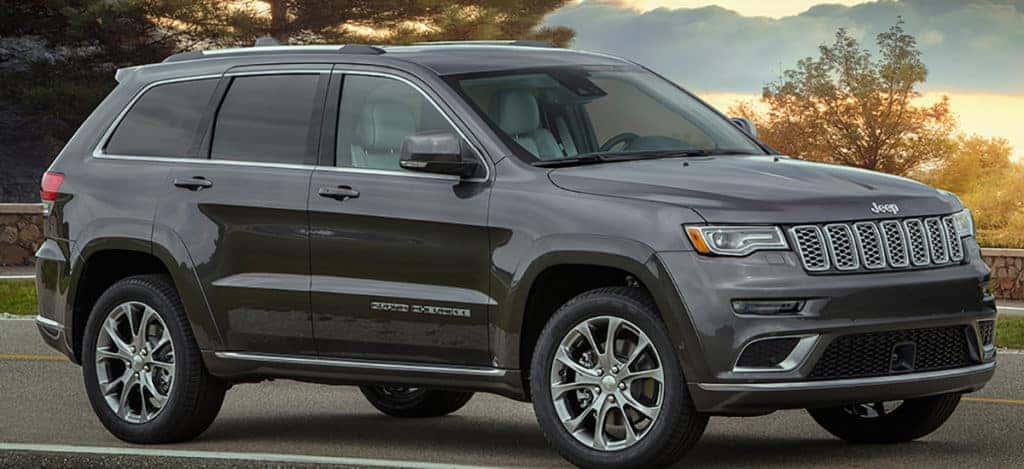 Photo credit: Jeep
Fiat Chrysler Automobiles (FCA) provides many of its brands with exciting new options each year. New FCA vehicles will be on display at the upcoming 2019 New York International Auto Show, including the all-new 2020 Jeep Gladiator pickup. The Gladiator is a stunning example of what happens when a concept becomes a reality. Early sales of the vehicle saw over 4,100 Gladiator pickups sold in less than 24 hours! Dodge has seen the advancement of their high-end trim Challenger muscle cars with the likes of the 2018 Dodge Challenger SRT Demon and 2019 Dodge Challenger SRT Hellcat Redeye. Combined, these high-end muscle cars amass 1,637 horsepower with the SRT Demon respectively hitting 840 horsepower and the SRT Hellcat Redeye supplying drivers with 797 horsepower.
Of course, that's only focusing on the latest and greatest vehicles that have gained the spotlight from both critics and fans alike. While those vehicles are rightfully popular, the bread and butter of FCA are in their long-standing products like the Jeep Grand Cherokee, Dodge Charger and Dodge Grand Caravan. Let us take a look at what makes those vehicles among the most popular choices for customers year in and year out.
Years Come and Go, the Dodge Caravan Sales Stay Steady
Try to guess what one of the most popular Dodge vehicles and their top seller is and has been in recent years. For those who guessed the Dodge Grand Caravan, they would be right. Over 35 years of the Dodge Grand Caravan have seen almost 80 segment firsts, including the first rear backup camera and the family favorite Stow-n-Go seating as well as the tailgate seating.
Today, it's the top minivan option owners opt for when the Chrysler Pacifica seems out of reach financially. FCA is happy to see the Dodge Grand Caravan doing as well as it has, selling 151,927 vehicles in 2018 alone. Despite not having a redesign since 2008, the Grand Caravan has provided a spacious, reliable experience for families and won't be going away anytime soon.
Dodge Muscle Continues To Flex
The Dodge Charger is the only American four-door muscle car and it has been relatively unchanged since 2006. While the engine and interior have been upgraded, the last redesign has lasted this long thank to continued success for the Dodge brand. The underlying chassis remains the same and it is still as popular as ever with few vehicle options left that supply an eight-cylinder engine. The 2019 Charger line-up includes six distinct trim options and continues to see success thanks to its impressive high-performance drive and smooth handling. We recommend getting behind the wheel of one to see what we mean.
Jeep Grand Cherokee
Driving an SUV has been all the rage for nearly two decades, despite the popularity of pickups growing recent years. The large sedan dropoff is evident and a large reason why is thanks to vehicles like the Jeep Grand Cherokee. The most awarded SUV ever provides four available 4×4 systems, the Quadra-Lift air suspension system and class-leading Select-Terrain traction management that lets a driver change the setting depending on the weather outside. While all these features have been added in recent years to continue the success of the Jeep Grand Cherokee, the truth remains the popular Jeep product has not seen any major overhaul since 2011. In 2018, 224,908 Jeep Grand Cherokee SUVs were sold.
"They've done a good job of freshening that design up. Don't-mess-with-success could be part of their current mentality," said Ivan Drury, Edmunds analyst.
Find All These FCA Vehicles at One Place
Come to experience these FCA vehicles with us today at Kendall Dodge Chrysler Jeep Ram. Find remarkable prices and allow us to assist with any buying, leasing, or trade-in needs. We hope to see you soon and provide excellent service for you whether you're visiting for the first time or a returning customer. See you soon!