The Most Intense Wrangler You've Ever Seen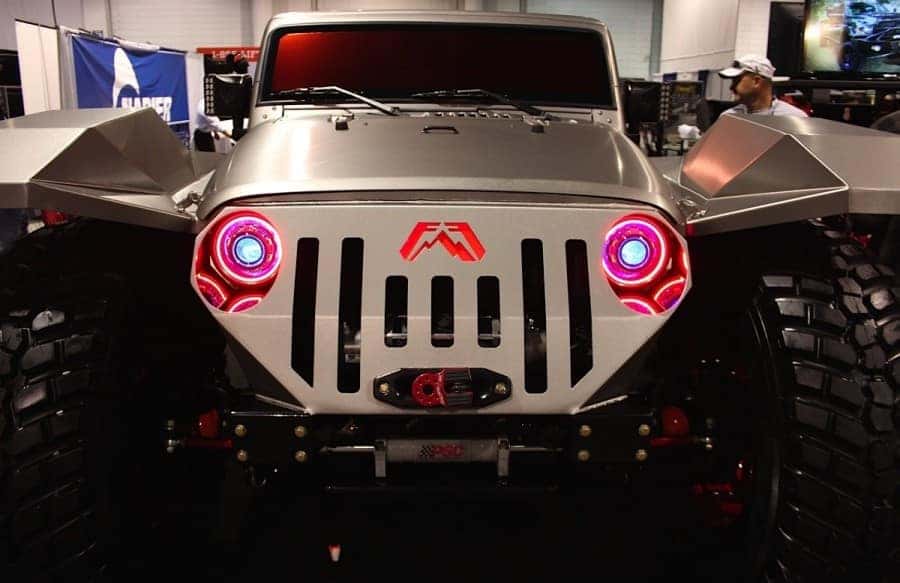 This month's SEMA show was, as always, an exciting glimpse of what goes on in the minds of designers. Some concepts were of a more practical nature and some took things to the limit.
One of the Wrangler concepts in Vegas this year was created by Fab Fours, a truck and Jeep accessories company out of South Carolina. And if you want to talk about breaking boundaries, their Legend concept was it.
As we all know, when it comes to buying something you can modify and personalize, Wranglers from Jeep dealers in South Florida are among the most popular choices.
Over the years, we've seen all sorts of mods but nothing quite like this. Fab Fours' owner and CEO, Greg Higgs, said, "Innovation and taking risks is part of what attracts people to Fab Fours. Sure, this Jeep will not be for everyone, but there is one universal truth to it: Different."
The Legend, which was your typical stock Jeep Wrangler Unlimited only a month prior to SEMA, was given extreme fenders, an assortment of red accents, and enormous tires.
All of the add-ons were produced by Fab Fours based on a drawing that Higgs created. When it was all said and done, The Legend ended up looking positively menacing.
Obviously the SEMA entry caused a whole lot of buzz. But were people thinking yay or nay? Well this monster of a Jeep seems to have landed in the keeper category.
Pics of The Legend spread all over social media asking fans for their opinions. And ultimately, the concept made it's way onto several "hot" lists from automotive authorities after the show.
Higgs said: "A radical vehicle like The Legend is an opportunity to test some concepts and feedback from the public." From his commentary, he made it clear that Fab Fours isn't at all about coloring inside the lines.
Now to the real question: Will they make this concept into something enthusiasts can actually experience? There isn't a whole lot of indication, but Higgs did express interest in making a similarly modified version available to the public.
So for now keep hoping and dreaming. And maybe The Legend will win its way into the lineup someday.