Is a New Inline Six Engine On the Way For FCA?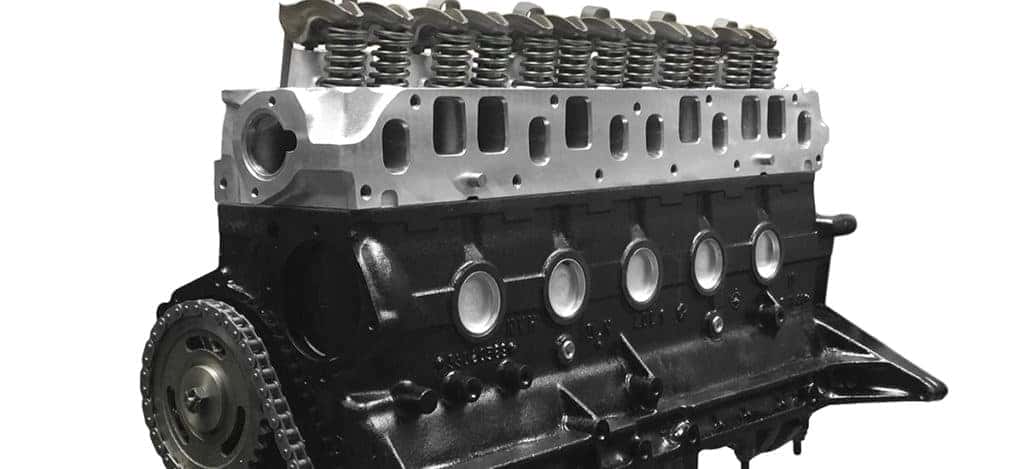 Photo credit: Jeep
News from various publications, including Allpar, Motor1 and Automotive News have reported about Fiat-Chrysler Automobiles (FCA) quest to craft a new inline six-cylinder engine. A turbocharged engine is anticipated to exceed FCA's current 5.7-Liter Hemi powertrain ratings. Not only stronger, its expected to carry a smoother torque curve. The future FCA engine will be added to the next-generation Jeep® Grand Cherokee, debuting possibly next year, as well as the all-new Jeep Wagoneer and Jeep Grand Wagoneer, debuting in 2020 or 2021. V8 engines have been losing steam in terms of popularity for years, but the need for an engine with power has not.

Perks of Inline-Six Versus V8

A straight-six engine is lighter and thinner than a V8 engine. That's attractive for packaging as well as creating a lighter vehicle overall. Without sacrificing power, the newest engine is expected to have a displacement of under 3.0 liters and thus allowing for less of a tax in certain parts of the world. The engine will either have twin turbochargers or a new twin-scroll turbo setup. The news that has come out from Allpar and other publications stating this news have not been confirmed, but there are reasons why this would make sense for FCA.
Aside from being a smaller engine, the need to have a powerful engine for pickups is evident, but customers feel comfortable with a six-cylinder engine as opposed to a four-cylinder. Jeep and Ram have officially listed models on their roadmap that will carry new drop diesel products and as many as eight PHEVs (plug-in hybrid) models by 2022. It is not certain whether part of the project will include the aforementioned inline six-cylinder engine, but Allpar has reported more details about the project.
The Expected Name For the New Engine

So, what does this new powertrain expected to be called? The "Tornado" is expected to be no more than three inches longer than the Tigershark 2.4-liter four-cylinder. In order to make this possible, a space-saving head would mean that the cylinders will be closely spaced and carry no cylinder liners. This is expected to be possible with the help of the Comau, a division of FCA that has developed their "SmartSpray" plasma lining technology and will be called upon to help make FCA's latest powertrain goals a reality.
The engine is expected to be going through durability testing presently and the industry will be waiting for this new engine. For now, there's still plenty of powerful engine options that have helped shape FCA and their brands, like Jeep, and there's one place that has the wide array of choices customers hope to find in a dealership.
Drive In 2019 With A New 2019
Hoping to start the new year off right? Why not try out the powerful 2019 Jeep Wrangler, the latest Wrangler available? Come in for a test-drive at Kendall Dodge Chrysler Jeep Ram. We are thrilled to help our customers find a vehicle that provides everything they're looking for. Come to us for any buying, leasing, selling or trade-in offers. Let our professional team show off our wide range of brand new vehicles and large line-up of pre-owned vehicles.
Should you need any servicing, repairing or maintenance, trust us to help you get your vehicle up and running like new with an online service appointment and visit to our service center. We look forward to seeing you soon at Kendall Dodge Chrysler Jeep Ram and providing an unmatched full-scale automotive experience.