Is Jeep Building Its Very Own Customs Production Facility?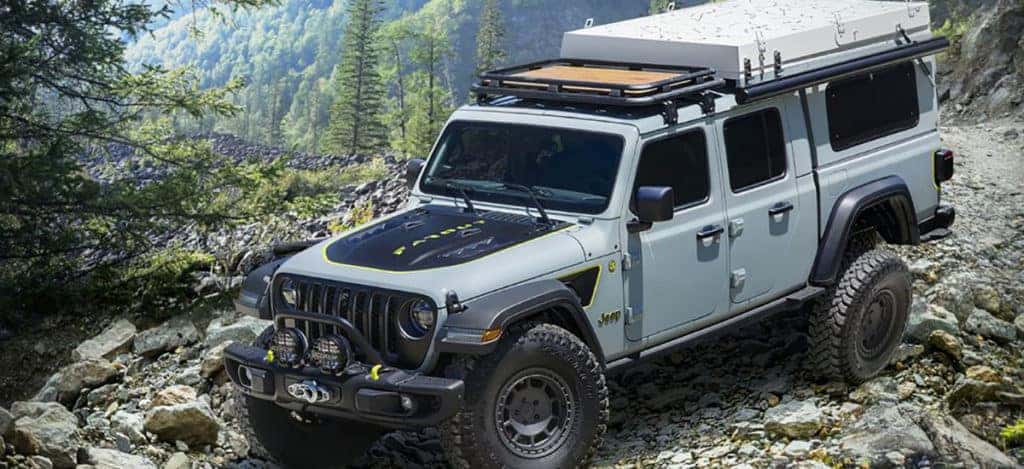 Is Jeep is ready to expand its factory custom abilities within its own production facilities? The Jeep brand announced at the same plant that produces the Wrangler and Gladiator vehicles will soon have a new building neighbor. This new addition might be for new customs at this Toledo, Ohio factory, but we can't say for certain just yet. The good news for Fiat Chrysler and its Jeep brand? Fiat Chrysler has only had to spend a single dollar to purchase the new site where the future production plant where be built. There hasn't been any use on the site since 2013. Exactly how large will this state-of-the-art facility be? 250,00-square-feet and offer new jobs for over 300 people. So, for owners looking to customize their own Jeep vehicles, they can take cues from what FCA does first if this is indeed what the rumors are suggesting. 
Jeep Plant Expansion In Toledo
Car owners and true Jeep enthusiasts, affectionately known as Jeepers, can even take their Jeep vehicles to have their own vehicles modified with parts supplied by FCA's own parts distributor, Mopar. While this future Jeep plant will be close to the Toledo production and assembly plant, Jeep has not officially stated the plans that this plant will have inside. The details have been muted, but those with knowledge of the bigger picture for FCA have pointed to the factory customs and an investment of this size suggests that Jeep is on the path towards a growing industry. 
Curiosity About The Customs Industry
Jeep has seen many owners want to modify their vehicles and rightfully so. The Jeep brand is all about exploration and this will only benefit the brand to create more custom ideas for owners. However, the brand is keeping its mouth hushed about the exact reasons this building is going to be made. When speaking to the Toledo Blade, the Toledo city newspaper, FCA spokesman Kevin E. Frazier mentioned the future for the company and its Jeep brand continues with this expansion in Toledo. He avoided giving away the true nature of the plans and the purchase, but all expectations can be tempered until we know more about the path FCA wants to embark on. 
"The iconic Jeep brand has a special connection and history with Toledo and all of its residents. We appreciate the city council's consideration of this proposal and would like to thank the city of Toledo and the mayor's office for all of their efforts. At this time, we have no further details to provide," FCA spokesman Kevin E. Frazier
Start The New Year Off Right With the Newest Jeep Vehicles With Our Help
We're ready to assist our customers out in many ways, including going out for a test-drive of our latest lineup of new vehicles. Go through our entire brand new Jeep vehicles. We're ready to go at Kendall Dodge Chrysler Jeep Ram. Come check out the new 2021 Jeep Wrangler. Whether you're in Doral, Kendall, North Miami, Homestead, we're happy to help our South Florida and local Miami customers. We're professional and here to assist our customers with all buying, leasing or trade-in offers. 
Don't wait any longer for that oil change, brake repair, tire service, and more! Come to us so we can get started. Just make a simple online service appointment and visit our service center. We hope to see you today at Kendall Dodge Chrysler Jeep Ram!