It's True, the Rubicon Is No Longer the Top Jeep Wrangler Option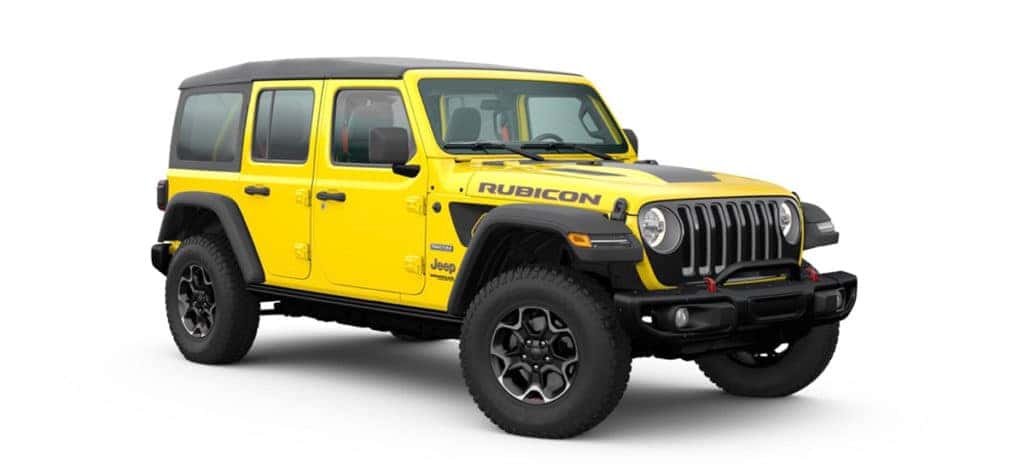 Photo credit: FCA
Think our readers know the top-of-the-line Jeep Wrangler? The truth is, the Rubicon is now the second-most popular Wrangler available. We're quite excited about the news regarding the 2020 Jeep Wrangler trim, which has now placed the Rubicon Recon ahead by all measures. Priced about $4,000 above the Wrangler Rubicon, the owners of this mid-size SUV gain a four-door, off-road beast that supplies all an owner could ask for. The Jeep Wrangler experience has never looked better than it does right now. So, what was added to push this new option ahead of the pinnacle Wrangler trim? 
More On the 2020 Jeep Wrangler Rubicon Recon
Owners looking for the 2020 Jeep Wrangler gain a stylish Wrangler that has new features including Moab rock rails, front and rear steel bumpers, 33-inch mud-terrain tires, 12-inch two-tone wheels. Sharp LED lighting is also afforded to owners of the Rubicon Recon. Along with the appearance including special badging and jet black accents that have made their way around the entire SUV, owners gain a vehicle that stands out even more so than the Rubicon trim. The Recon fender hard badge is noticeable across the gloss black grille as well. Red seat belts in the interior are also new and are quite noticeable. However, keep in mind, the Rubicon Recon does not provide the latest powertrain option added to the Wrangler just recently for the first time ever; the EcoDiesel powertrain. 
Instead, owners can only choose the 2.0-Liter turbo four-cylinder engine, an eight-speed automatic powertrain. No manual engine option for this Rubicon Recon. The upcoming plug-in hybrid powertrain will not be an option, either. While the plug-in hybrid is not available, Wrangler owners will be able to add this to their  2020 Jeep Wrangler options soon in 2020. The price for the Rubicon Recon begins at $42,875 MSRP (Plus destination fee) for the two-door option. The Wrangler Unlimited Rubicon Recon starts at $47,875 MSRP (Plus destination fee). 
To Buy Or Not Buy, Maybe Lease Instead?
The most-expensive Jeep Wrangler is still a sight to see and offers quite an array of Mopar accessories and is the fully-loaded Rubicon that stands out among the crowd and offers so much for customers. Buyers looking to go off-road in style will find no greater Wrangler option in 2020! For those that are looking to get their hands on a new or pre-owned Jeep Wrangler, come check out what we have to offer at Kendall Dodge Chrysler Jeep Ram today!
Drive the Latest Jeep Wrangler With Our Help
Find the latest vehicles in the Jeep collection including the 2020 Jeep Wrangler, with our help. Every day we assist car buyers to get the Jeep they want in a smooth process that begins with our friendly sales staff. For all things buying, selling and any trade-in offers, we're here to help. We can even assist with selling your current vehicle, too!
Looking for a trusted repair show to keep your vehicle running like new? Even if you didn't buy directly from us, we can help with an online service appointment and a quick visit to our service center. We look forward to helping you soon at Kendall Dodge Chrysler Jeep Ram and providing an unmatched full-scale automotive experience today. See you soon.