Jay Leno Drives the Most Insane Jeep Ever Made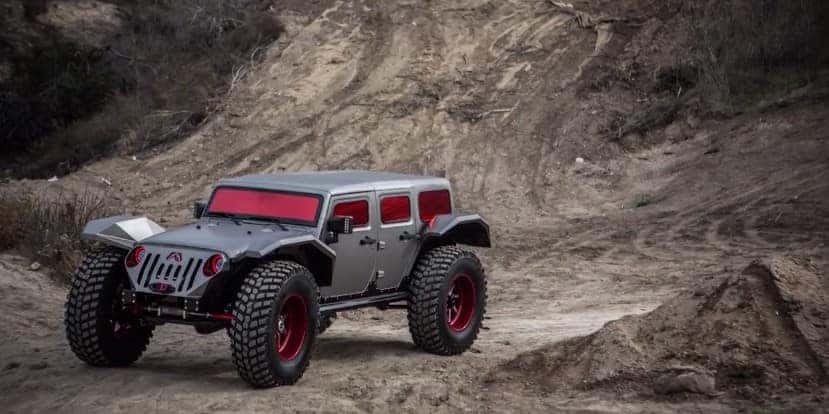 Even if you aren't a big fan of Jay Leno, you probably know one thing to be true: the guy loves his cars. He has one of the most unique car collections in the world. And just the same as many collectors, he never stands still for too long. Instead, he is always looking to add another vehicle to his ever growing collection.
It wasn't that long ago that Leno featured the Fab Fours Legend Jeep on his web show. You may never have the pleasure of seeing one of these models in person, but simply catching a glimpse online should be more than enough to get you excited; especially if you are a big fan of the Jeep brand.
Always Looking for the Next Big Thing
Let's face it: Leno is well known for driving (and owning) some of the fastest and rarest vehicles in the world. While that may be tons of fun, so is jumping in the driver seat of a unique vehicle, such as the Fab Fours Legend Jeep.
While this model was unveiled at last year's SEMA show, it is still captivating the mind and heart of car enthusiasts from one side of the globe to the next.
After first glance, it may be difficult to understand what the Fab Fours Legend Jeep is all about. One word immediately comes to mind: unique. This is unlike any vehicle you will see driving around the streets of your town. Instead, its futuristic look is one of a kind.
As you dig deeper, you will come to realize that the Fab Fours Legend Jeep is based loosely on the Jeep Wrangler, one of the automaker's most popular vehicles of all time.
Some of the primary differences include a lower roof line, making for a more streamlined look. Along with this, you can't ignore the supersized 50-inch tractor wheels.
Under the hood is the same six-cylinder engine that has made the Wrangler so popular. However, the transmission of the Fab Fours Legend Jeep has been modified for top of the line performance. Furthermore, there is no muffler, which adds a crazy loud roar to this off-road beast.
You may not find one of these vehicles at local Jeep dealerships, but it is still fun to dream about. Jay Leno never disappoints on his web show. This was particularly true in the episode featuring the Fab Fours Legend Jeep.