A Jeep Classic: The Jeepster Commando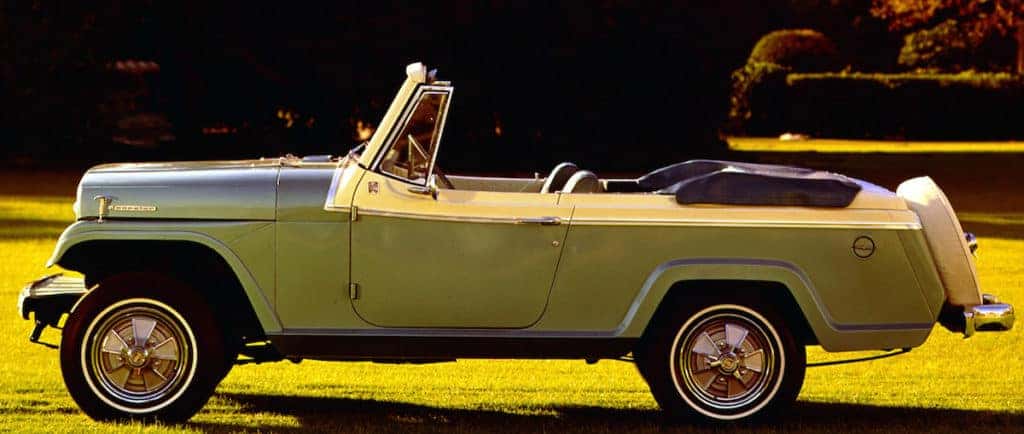 Jeep has always been a competitive brand. One of its lesser known models was designed to give the Toyota Land Cruiser and Ford Bronco a run for their money. And it did.
The Jeepster Commando was the perfect fun in the sun vehicle, ideal for beach trips and outdoor adventures, just like today's Jeep models, particularly the Wrangler and Wrangler Unlimited.
Although you'll likely have a tough time tracking down an original Jeepster Commando at your local used Jeep dealerships, there are plenty of used models from Jeep's more recent history that are just as exciting.
But, for the sake of a fun throwback, let's get a better look at the Jeepster Commando…
The Jeepster Commando: A Versatile Adventure-Seeker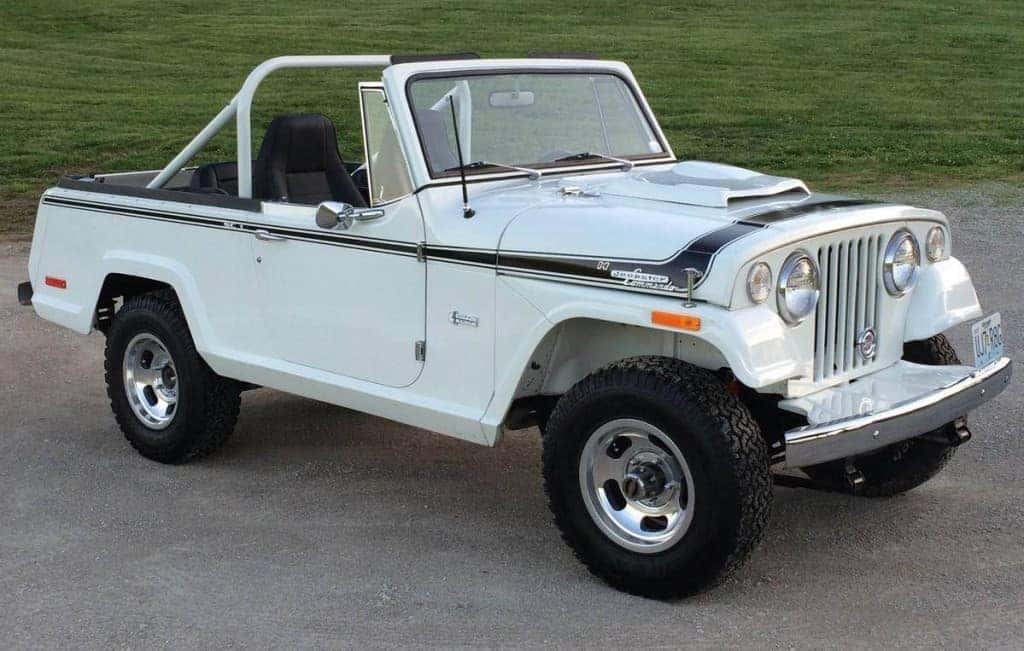 Launched in 1966, the Jeepster Commando continued what the Willys Jeepster started, but was rebadged the Jeepster C101 and came in several model options.
Available as a station wagon, pickup truck, convertible, or roadster, the Commando C101 was manufactured until 1971, with a grand total of 57,350 produced during these years.
All Commandos came outfitted with the standard F-head Hurricane straight four-cylinder, but also offered the optional Dauntless V6 engine, generating 160 horsepower, which offered a torque output of 235 lb.-ft., making it the more popular option.
A deluxe version of the C101 was also offered, giving drivers extra upgrades like sliding rear windows, optional two-tone exterior paint job, and enhanced interior trim.
For a racing type edge, the Hurst Jeepster was released in 1971, equipped with a console-mounted Hurst Dual Gate shifter or a manual-transmission Hurst T-handle shifter, scoop-mounted 8,000-rpm tachometer, Continential tire kit complemented by a sports steering wheel, and a roof rack positioned atop the Hurst Jeepster's striking racing stripes.
The New Boss: Jeep Commando Replaces Jeepster
The rebadged Jeep Commando replaced the Jeepster Commando in 1972, but this was more than just a name change.
Featuring a new, full-length grille and a brand new engine, which came in three options: the 3.8-liter 232 cubic-inch engine, 4.2-liter AMC Straight 6, or 5.0-liter AMC V8, the Jeep Commando C104 was ultimately discontinued in 1973.
Total numbers of manufactured Commando C104s are reported at 20,223, making this vehicle a somewhat rare find for Jeep collectors.
But, you don't have to go on a quest for rare Jeeps in order to have some serious fun this summer.
Check out any of the used or certified preowned Jeep Wranglers or Wrangled Unlimited models and you'll be in command of exciting adventures, wherever and whenever the road beckons.