Jeep Dealers in Miami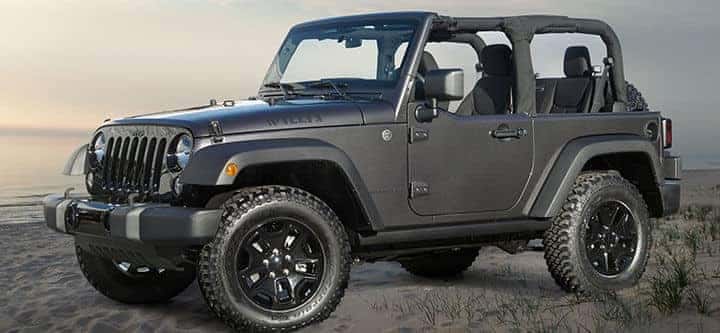 For many car buyers, the focus of their experience is finding the best car in their price range. But as the most-trusted Jeep dealer in Miami, Kendall Dodge Chrysler Jeep Ram believes you can save a lot and get more by choosing the right dealership first.
Because there are plenty of dealerships that sell cars you're looking for, and for the price, you're willing to pay. But only a select few will give you the top-notch service required to set it apart from the roadside scammers.
Here at Kendall Dodge Chrysler Jeep Ram, the only thing we love more than the smell of a new Jeep Wrangler is making sure customers like you enjoy Jeep as much as you.
How do we plan to do that?
Offer the Best Jeep Deals in Miami
Miami loves its Jeeps, and we love Jeep lovers. It's more than just a match made in heaven, it's a bond that only the best Jeep dealers can share with the best Jeep owners.
Kendall Dodge Chrysler Jeep Ram is always looking to make certain our customers get the best deals on new and used Jeeps. We'll make even the most skilled negotiators immediately feel comfortable with their next purchase.
Give us a call at ​786-842-4606 to get in touch with a salesperson who can help you get into your dream Jeep, or browse our selection online to see what's best for you.
Treating Customers Like Family
If you've come this far in your quest for a new or used Jeep, we can already welcome you to the family. And while we treat every customer like family, our Jeep-loving staff always look forward to dealing with both new Jeep owners and seasoned Jeep enthusiasts.