Jeep Dealer – Miami, FL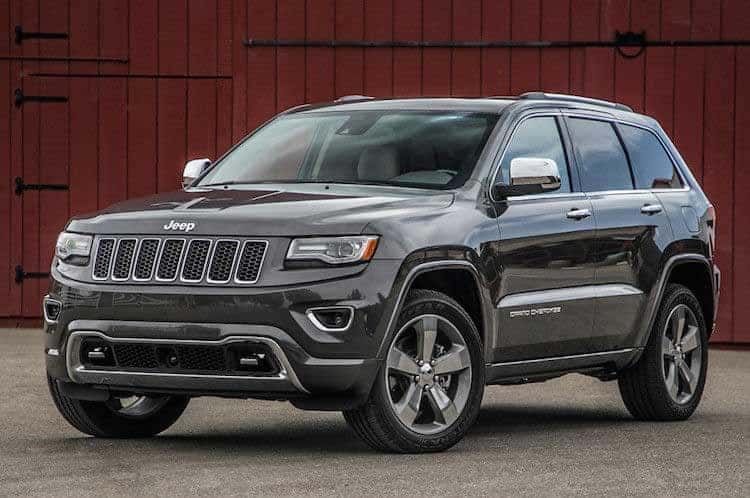 Jeep is one of the most beloved automotive brands. When you buy a Jeep, you aren't just getting a vehicle — you are joining a family. It's a family that you can join at huge events throughout the country, such as the Easter Jeep Safari or the Jeep Jamboree. It's a family that will acknowledge you wherever you are driving, giving you the "Jeep wave" in solidarity. 
Shopping at Jeep dealers, you aren't just getting a great vehicle at a great price; you are joining a beloved tradition. 
Why Buyers Love Jeep
You might wonder what it is about the Jeep that inspires so much love and devotion. What is it that inspires so many to draw together around a brand in a way that they don't for any other vehicle?
For one, Jeep is one of the most dependable and rugged vehicles on the market. After all, the Jeep was originally built to take soldiers through the battle grounds of World War II. Now it can take consumers anywhere they want to go — whether that's over mountains or through streams.

The Jeep Wrangler has the best reputation for off-roading, but even refined models like the Jeep Cherokee that are meant for everyday driving have enough power to cut through difficult terrains, such as snowy roads or a muddy ditch.
Whether you shop at Jeep Wrangler dealers or all-inclusive Jeep dealers, you can find a powerful and dependable Jeep that will easily take you through all types of terrain and will stand up to just about any abuse you can put it through.
Jeeps aren't just strong enough to tackle rough terrain. Many models also feature a high towing capacity. You can add a hitch to your Jeep and use it to haul a trailer or even to hook up another vehicle to tow it. When you shop South Florida Jeep dealers, you will find a tow rating on each model, showing you exactly how many pounds it can carry.
Finally, Jeep has a lot of fans thanks to its high resale value. The durability and reliability that Jeep offers makes it an attractive used model.
When you are ready to upgrade your Jeep, you can expect to get high trade-in or purchase offers from used Jeep dealers. No matter what Jeep you buy, it will retain its value a bit better than other models. It's a great investment that you can leverage for an even higher-priced model the next time you buy.
Best Jeeps to Buy in Miami


When you are shopping Jeep dealerships in South Florida, there are a few prime choices you should consider.
The Jeep Wrangler is one of the most popular Jeep models for many of the reasons listed above: It is one of the toughest and most durable Jeep models, and it can tackle any terrain. The all-wheel drive power train with low gear ratio and crawl speed allows you to climb huge rocks, cut through muddy paths and slush through snow. You'll feel powerful yet protected in the Jeep Wrangler.
The Jeep Wrangler also has the classic Jeep look that goes back to its inception. The design includes the seven-slot grille, round head lights, and open-air body. You can completely remove the roof and even the doors on the Wrangler, making you feel like you're on safari even if you are just driving to the office. 
The interior is even designed to allow you to spray it out with a hose, letting the water drain through the floor boards. You can get as rough as you like with the Wrangler.
If you want the same rugged performance of the Wrangler but prefer a more toned-down style, you can try the Jeep Renegade. The Renegade sports the same basic design of the Wrangler, but the edges are smoothed out and the angles softened. The Renegade looks like the result of crossing the Wrangler with a typical SUV, giving you the more refined styling and larger space of the SUV without losing the design foundation of the Wrangler.
The Renegade has the same all-wheel drive capacity of the Wrangler, but it features a slightly less powerful engine. Hard-core off-roaders won't want the Renegade, but those who enjoy a little fun on the weekends or who just want a more powerful ride than the typical SUV offers will love this model.
Finally, the Jeep Cherokee is one of the most popular choices you will find at Jeep dealers. This is a more sophisticated design with a sculpted exterior and interior. You'll find a lot more bells and whistles on the interior and a lot more space for passengers and cargo. 
The power train on the Cherokee emphasizes a comfortable ride and smooth performance over power, but you won't find the Cherokee lacking when you're dealing with rough weather or find yourself in a tight spot. It is, after all, still a Jeep, and you can still outfit your Cherokee with the 4×4 capability for which Jeep is known. Talk to your Jeep Cherokee dealer about the available options. 
Jeeps Have Innovative Safety Features

With all the rough and tumble driving you can do in a Jeep, you'll need to make sure you're protected. Jeep delivers with some exceptional safety features. Electronic stability control and electronic roll mitigation help you stay steady on even the bumpiest of paths, and a brake assist system and anti-lock brakes help you stay in full control of your ability to stop when you need to. Trailer sway control also helps you stay safe even when you are hauling heavy loads behind you.
Accident avoidance features include parallel and perpendicular parking assistance, forward collision warning, blind spot monitoring, rear view cameras, and rear cross-path protection. The Uconnect touch screen system shows you the path of the vehicle using dynamic grid lines when you are backing up, changing lanes and more. 
You'll find dozens of safety features on each Jeep, giving you the confidence that you need on the road. Visit your local Jeep dealer to take a test drive and discover some of these safety features for yourself.