If You Are a Member of the Jeep Family, Here Are a Couple Things To Know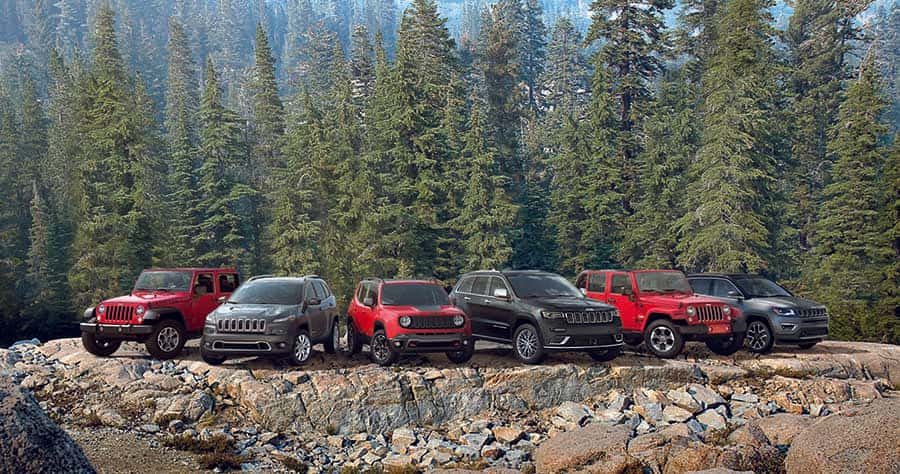 The Jeep community is a tight-knit group of people. People take pride in owning a Jeep, not only because it is a great vehicle, but because it is a multipurpose vehicle and it has a significant history behind it. Whether you are new, old or plan to join the Jeep community in the near future, here are some things you should know.
Brief Background
Jeep has been around for more than 75 years. The brand originated back in 1941 with the first version of the Jeep Wrangler. The vehicle was created for World War II, so many people admire the brand and the Wrangler for its beginnings as a durable and innovative vehicle created for the military. After WWII a version of the Wrangler was created for civilians, and since then, the brand has grown. There are currently five different Jeep models, the Wrangler, Grand Cherokee, Cherokee, Compass and Renegade.
Community
Although the Jeep community is the biggest in the U.S., there is a Jeep community around the world. From events to clubs to organized Jeep Jamborees, there are a number of ways Jeepers get together. Jeep clubs located all around the nation, and there are several here in South Florida. Each club has its own goals and unique characteristics, but all clubs exist to bring fellow Jeepers together to talk about their own Jeep experiences and modifications.
Modifications
Speaking of modifications, one of the reasons people love Jeeps is because they are extremely versatile and customizable. Not only are Jeep vehicles, especially the Jeep Wrangler, available with a lot of different options from the factory, but there are a variety of parts available to people to purchase to make their Jeep their own, and people take advantage of that. Now that doesn't mean that you need to do that as a Jeep owner, but all owners should be aware of how much effort people put in to their Jeeps.
Jeep Wave
There is a Jeep wave, and all Jeep owners should be aware of it. It's customary for Jeepers to exchange waves every time they pass each other on the road.
Are you a part of the Jeep community? Do you want to be a part of the Jeep community? Come check out the selection of new Jeep models and used Jeep models at Kendall Jeep.