Jeep, Fireworks and the Fourth of July – Happy Birthday America!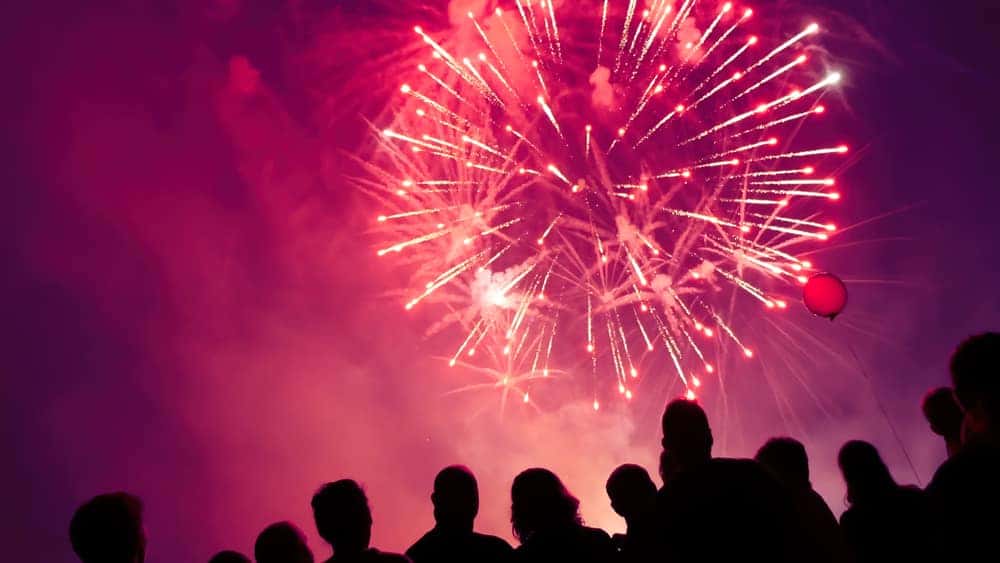 What better way to celebrate the Fourth of July than with Jeep® and fireworks! Jeep and the military go way back, literally. The original purpose of Jeep vehicles was to transport soldiers in battle during World War II. Soon after the war ended, Jeep started producing the Wrangler CJ (civilian Jeep) which made the iconic war symbol available to the public. 
Although Jeep models aren't used by the military anymore, the brand is still passionate about the military and shows their support in a few ways. One way Jeep shows support is with discounts for military members on select vehicles, and even bigger discounts for those overseas. Imagine coming home from a long tour overseas to a beautiful and affordable Wrangler. Jeep also supports the military with the Freedom Edition. The Freedom edition encompasses aspects of a military vehicle like increased capability and adds freedom inspired badging inside and out.
Looking for Jeep events to celebrate your military this Fourth of July? Check this one out.
Feel like taking a short and sweet road trip over to Ft. Myers? This is where to be for Jeepers this Fourth of July! The event takes place between 8:30 a.m. and 12 p.m. by Fort Myers beach. All Jeepers are welcome to participate in the event and decorate their Jeep accordingly. Just a heads up, the bridge closes at 9:30 a.m., so you will want to be there before then!
Looking to check out fireworks from your Jeep Wrangler? We recommend these shows:
Don't worry, we picked out a few shows from each county, so no matter where you are, you will be covered when it comes to fireworks shows.
Broward County: Deerfield Beach, Lauderdale by the Sea, and Mullins Park are a few of our favorites. Each of these spots have live music and fun all day followed by a fireworks show at dark.
Miami-Dade County: For those in Miami-Dade, check out Bayfront Park (festivities all day beginning at 10 a.m.), North Shore Park (activities all day and fireworks at 9 p.m. Black Point Park Marina (festivities all day and fireworks at 9 p.m.)
Palm beach County: Spanish River Athletic Facility kick-off at 6:30 p.m., Delray Beach (all day event including a sand castle competition), and Bryant Park in Lake Worth (includes a car show!) are a few of our recommended spots if you are more north.
Looking for a new Jeep? Check out our large inventory of Jeep models at Kendall Dodge Chrysler Jeep Ram here.