Jeep Is In High Demand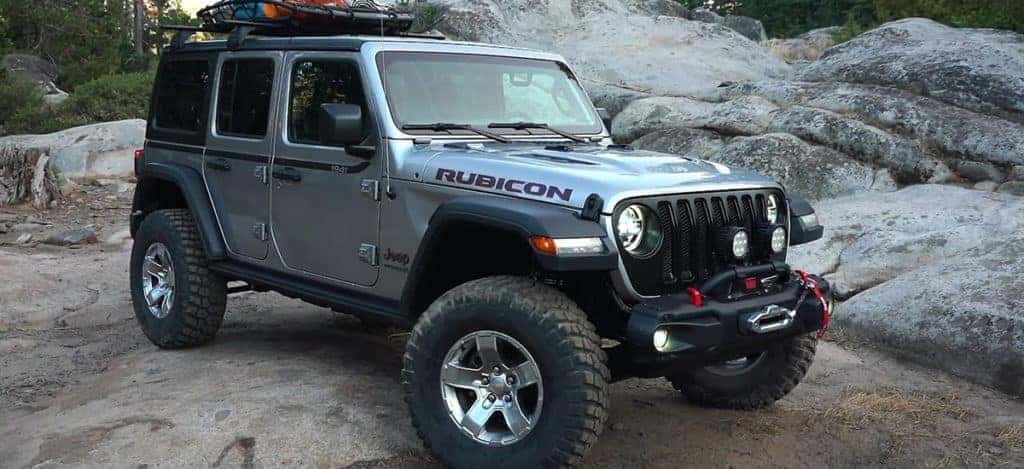 Photo credit: Jeep
Jeep has a lot of attention coming from many outlets. There's a reason the legendary brand has many followers, called Jeepers, who own and have owned their Jeep vehicles for many years. New fans of Jeep have plenty to discover with this brand that has over 76 years of providing world-class adventure for owners all over the world. For so many drivers, Jeep was their choice for 2018. The rest of the automotive industry took notice as Jeep sold way more than most brands. Let's get into the details and the reasons why Jeep is in high demand.
How Popular Jeep Has Become
Jeep's 18 percent surge drove U.S. light-vehicle volume to 17.3 million, 0.6 percent more than in 2017 and the fourth-highest of all time. Automakers sold around 96,000 more vehicles than the previous year. Jeep alone increased by nearly 145,000 vehicles; impressive! The total numbers sold in 2018 was 973,227 vehicles, way over their 2017 total of 828,522 vehicles.
"Clearly, Jeep's been killing it, right portfolio at the right time,"  said Charlie Chesbrough, senior economist at Cox Automotive.
Jeep Vehicles Than Experience Large Growth
May 2018 was a banner month for Jeep as the brand sold 97,287 vehicles, their highest total in over five years. The Jeep Cherokee saw numbers as high as 41 percent higher in 2018 compared to 2017. A model refresh helped those numbers grow larger. The 2019 Jeep Grand Cherokee also grew by seven percent over the course of 2018. The Jeep Compass saw the largest increase to close December 2018 with a 46 percent increase over 2017 during the same span. The second largest increase from the previous year in December 2018 over the previous year was the 2019 Jeep Wrangler, hitting 45 percent higher with 13,700 vehicles sold and 190,522 vehicles sold for the year.
The New 2019 Jeep Wrangler Wins A New Award
The growth for the year hit 26% for the Jeep Wrangler in 2018. The 2019 SUV of the Year by FOUR WHEELER was none other than the 2019 Jeep Wrangler Rubicon. There's no denying the off-road abilities of the Jeep flagship vehicle.
"The Wrangler Rubicon is packed full of innovation and technology, fully modernizing the Jeep experience, yet capability, comfort, and user-friendliness have only been improved upon. This is one of those rare instances where a company got something so right, you can have your cake and eat it, too. It is a truly modern interpretation of the Wrangler without any dilution to the formula of what a Jeep should be," said Sean Holman, Group Content Director for FOUR WHEELER.
As if the Jeep brand hasn't done enough, the Jeep brand wants a part of the pickup market as well. The upcoming 2020 Jeep Gladiator is going to arrive before long and has class-leading towing, being influenced by the Wrangler. The latest Jeep vehicle lineup will look better than ever in 2019. Can't wait to drive Jeep? Check out Kendall Dodge Chrysler Jeep Ram today for a test drive with us!
Find the Newest Jeep Vehicles Today
Come test-drive the newest Jeep vehicles, like the 2019 Jeep Wrangler JL. We have a wonderful Jeep collection of both new Jeep vehicles and pre-owned Jeep vehicles that are in great condition. Our dedicated sales team is ready to help with all buying, leasing or trade-in offers today!
We help customers with maintenance issues to help them back on the road quickly. Let our experienced service staff help with a simple service appointment. Our friendly service team will help your vehicle problems be resolved in a timely fashion. We hope you visit us today!