Jeep Museum, Hotel To Open In Toledo In 2022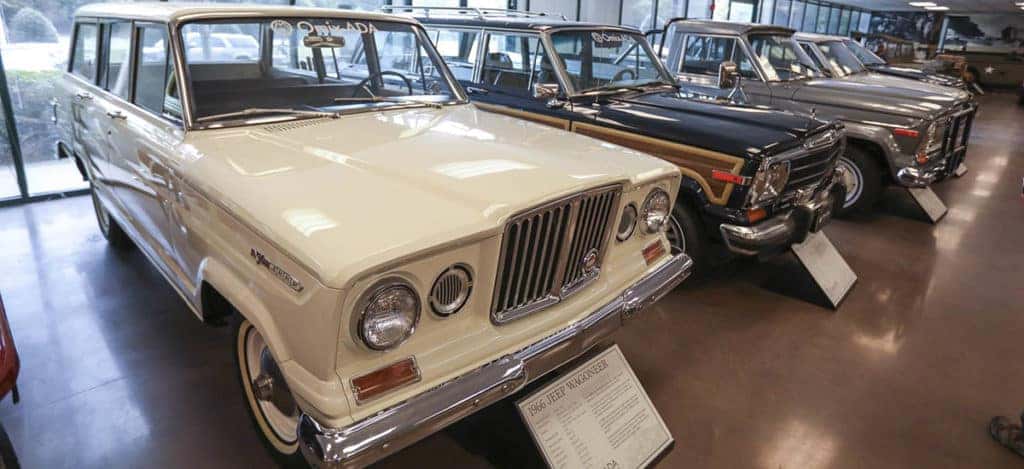 Photo credit: Jeep
Ever been to a Jeep museum? Well, the first one of its kind in Toledo, Ohio will be open in 2022. An interactive museum that will include a full-on "Jeep Experience" is set to be made in the heart of Jeep country. Every year thousands of Jeepers flock to enjoy the Jeep Jamboree that goes on in Toledo, an event that has now found an annual audience for now just Toledo, but around the United States across 20 states. Inside of a 56,000 square-foot building, a total hands-on approach has risen from a great idea into reality with a new location fans around the world can enjoy. The interest for this museum has caught the attention of everyone from Toledo's mayor to news outlets around the world.
 "It'll be on that list of iconic institutions in our community that draw visitors into Toledo. It's up there with the Toledo Museum of Art, the Toledo Museum of Art," said Mayor Wade Kapszukiewicz
More About the Location 
The location will be built for around $40 million and the group behind the museum and the future exhibits are anticipating 250,000 annual visitors. With a plan to have an outdoor track for special Jeep vehicles to be put on a display, the details of assembling and building of this project will be handled by an experienced team. Fiat Chrysler Automobiles (FCA) has had their input added to this project. FCA, the parent company of Jeep, is well aware of the heritage attached to all aspects of Jeep. Any Jeeper can tell, the first Jeep models were made in Toledo back in the 1940s. Today, Fiat Chrysler Automobiles has thousands of workers in Toledo, currently, they are making the all-new Jeep Gladiator and Jeep Wrangler, the premier Jeep vehicle. With an eye on the project and a possible hotel in the works to accommodate the amount of attention this museum will receive, FCA is looking forward to seeing this project become a success.
"We are thrilled by this initiative to honor the heritage of such an iconic brand, and celebrate the women and men who have dedicated their lives to building these vehicles for nearly 80 years. We look forward to working with Toledo community leaders to bring this interactive Jeep experience to life," FCA said in a press release.
Drive Jeep With Our Help This Holiday Season
The holidays are a great time to come into Kendall Dodge Chrysler Jeep Ram. We're all about helping our customers enjoy their shopping experience. We have a friendly and passion sales team that will make your buying, leasing or selling needs easy for any of our newest vehicles. We're happy to be your dealership home. Thinking about driving a used vehicle? We have plenty to choose from.
Don't forget we have a trained service team that can help with an online appointment to get started on all maintenance work and repairs. At Kendall Dodge Chrysler Jeep Ram, we know what it takes to provide a worthwhile experience. Allow us the pleasure to help you make your holiday season a memorable one!