The Jeep Scrambler Pickup Has Been Confirmed!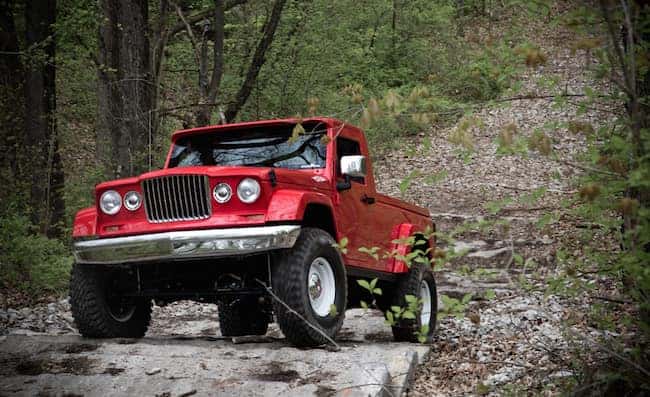 We've been hearing whispers for months, but it seems like Jeep and pickup fans are finally going to have their wish. According to a report from Gas2.org, the Jeep Scrambler is expected to be released for the 2017 model year.
If you've been considering a Jeep Wrangler lease, see why you may want to hold off for the upcoming pickup…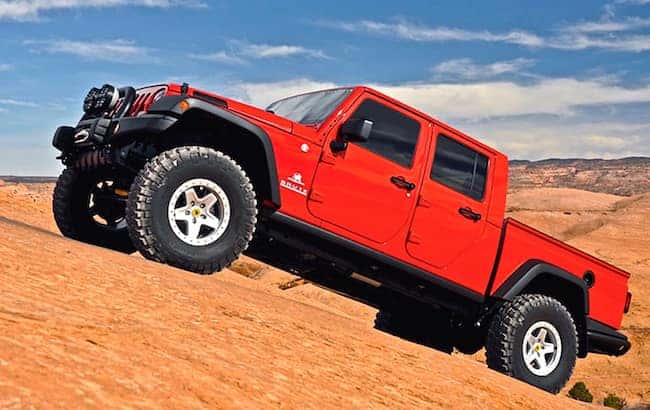 An all-new Jeep Wrangler will be hitting the road as soon as next year, with the brand confirming the upcoming release of the 2017 Jeep Scrambler Pickup. This is big news for the brand, as previous reports were simply rumors or whispers. These reports are actual confirmation, and you should be mighty excited if you're a fan of Jeeps… or just pickups in general.
As Jo Borras of Gas2.org writes, there haven't been any reported specs on the vehicle. In fact, the rumor mill has pretty much been devoid of any information regarding the upcoming pickup (besides the recent report by Borras, of course). The 2017 Scrambler is expected to feature the Wrangler's 3.6-liter VVT V6 engine, and the mechanics are expected to include the brand's heavy-duty off-road suspension system. Of course, all of this information should be taken with a grain of salt as it's all speculation at this point.
CEO Sergio Marchionne had previously hinted that a Jeep pickup could soon be hitting car lots, with a report initially projecting the vehicle to be released in either 2017 or 2018. Borras' report doesn't give a specific release date, just a quick nod that the Scrambler would debut in the 2017 model year.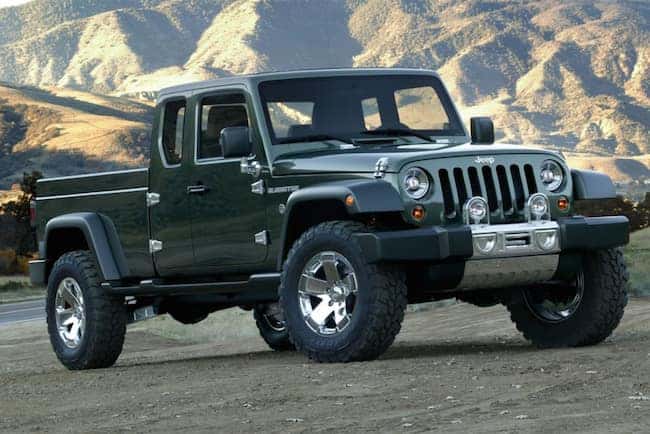 The brand should have some extra room to produce the pickup at their Toledo plant if everything goes to plan. There are two facilities at this factory (one for Wranglers and one for Cherokees), and if the Cherokees' production is shifted to another plant, that could leave some open room for the brand to experiment. There are other possibilities with that open space, of course. Potential options include a second, retooled Toledo line or increase production of the Ram 1500 pickup. The company could also opt to produce the next-generation Wrangler, although Marchionne previously acknowledged the brand wants to make that vehicle at a separate plant.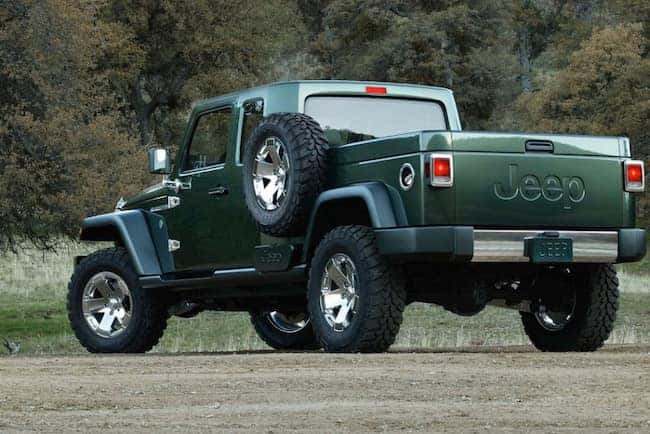 In early September, Marchionne disclosed part of the exclusive plan to Andrew Wendler of CarAndDriver.com.
"We found a solution that accommodates a variety of other interests to us because of the way in which we can move some product around," he said. "It doesn't take a rocket scientist [to know] that the only way I can move around the Wrangler is to move it into the other Toledo plant."
As Uriah Nazario of GearHeads.com point outs, potential buyers could have previously purchased aftermarket conversion packages. These major projects cost around 40 thousand dollars, and that's after you've already purchased the vehicle. What does the project entail? The engineers need to "drill out spot welds" and "disassemble the whole back end and fenders in order to make way for the bed and rear cabin panels."