Jeep Still Deciding on New Plant after Huge Year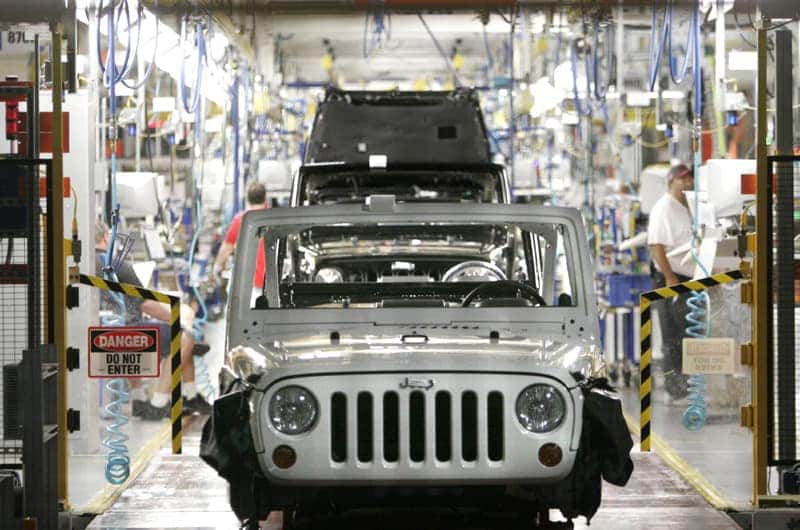 2014 was a great year for Jeep dealers in Miami and throughout the world. Jeep sold 1 million units in 2014, which blew away the previous year's sales of 731,565 — both of which were records.
Sales are only expected to continue to grow, especially with the introduction of the new Jeep Renegade, which is already garnering excitement.
All that growth should only be good news for Jeep. However, the auto maker may struggle with keeping up with demand, and it is currently looking for a place to build a new plant to manage it all.
Primarily, Jeep is looking to create a new place to build its signature Wrangler. Sergio Marchionne, the CEO of Fiat Chrysler Automobiles, said that there has not yet been a decision, but that it's possible the Wrangler will leave its historic home in Toledo, Ohio.
Last year, Marchionne said that Wrangler would never be produced outside the Toledo Assembly Complex. In fact, the first Jeeps were produced there during World War II. However, the growing demand and the changes to the Wrangler design may cause him to have to break that promise.
More than half of all Jeeps produced in 2014 came from the Toledo assembly plant. The factory produced 511,062 of the 1,017,019 Jeeps that were sold around the world last year. The plant produced Wranglers and Cherokees exclusively, and it produced nearly double what it put out in 2013.
However, Jeep's plans to create the next generation of Wranglers from aluminum may be too expensive for the Toledo plant to handle. The switch to aluminum is intended to lighten the load of the Wrangler and to improve its fuel efficiency. But some industry insiders speculate that moving the production of the Wrangler could mess with the good system that Jeep has created and hurt its profits.
Marchionne said that if production of the Wrangler were moved to another plant, another model would likely be built in Toledo to ensure continued employment and operations there.
No matter what happens with production of the Wrangler or the Toledo plant, it is expected to be a big year for Jeep. Marchionne said that the company hopes to sell 5 million vehicles this year.
Whatever happens, Jeep dealers in Miami are likely to see big changes, both in increased sales and in welcoming new models. 2015 is shaping up to be an exciting year for jeep. Stop by Kendall Dodge Chrysler Jeep Ram, one of the top Jeep dealers in Miami, to learn more about these changes and to test drive a Jeep today.