Jeep To Debut EcoDiesel Engine In the New 2021 Gladiator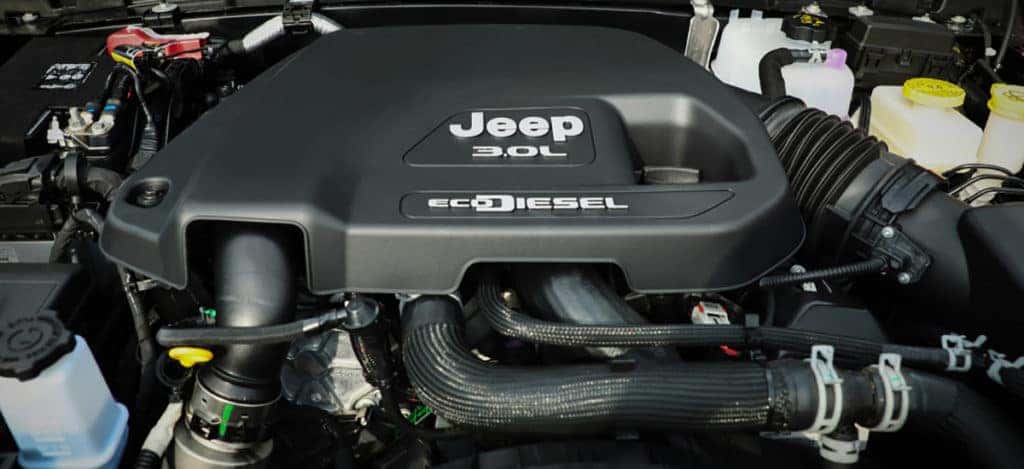 Photo Credit: MotorTrend
Is the Jeep Gladiator pickup set to gain a new diesel option? Count on it! As we all know, diesel engines are an attractive design for owners and their work-centric missions that often take them off the typical pavement. When the debut of the Jeep Gladiator came at the end of 2019, many wondered about if there would be a diesel variant. Today, those wondering won't have to worry any longer. The 2021 Jeep Gladiator will have its very own EcoDiesel entry. The only Gladiator that will not offer the EcoDiesel is the Mojave trim. But, we have all the latest news about what to expect when this new diesel truck comes. 
Why Opt For A Diesel Powertrain?
The diesel craze isn't new, but Jeep is already set to beat out some rival brands by releasing their own diesel-powered pickup. The Jeep brand will offer its 3.0-Liter turbocharged diesel V6, available across many vehicle segments, including the mid-size SUV with the Wrangler. Regardless of which vehicle a Jeep owner drives, the V6 EcoDiesel powertrain offers 260 horsepower and 442 lb-ft of torque, while the figures are slightly lower than the standard gasoline V6, the diesel variant V6 provides a much greater return on its torque value. Stronger and cleaner energy, the diesel powertrain offers better gas mileage as it is. 
Better Fuel Economy + Improved Torque Rating
Jeep has positioned the Gladiator to have immense power, but also improves fuel economy to a best-in-class 22 city and 28 highway mpg. That's better than every other midsize truck With the added bonus that it has the most torque offered as well. Torque is essential for pickups. As with non-diesel Gladiator's, there is a noticeable difference in power compared to its EcoDiesel counterpart. The EcoDiesel supplies torque starting at 1,400 rpm and keeps it going through 2,800 rpm, by which point the horsepower is coming online ahead of its own 3,600-rpm peak. 
Driving With A EcoDiesel Gladiator 
The difference between the diesel and gasoline Gladiator is very noticeable behind the wheel. The Gladiator diesel moves cleanly through its limited rev range with far more power than the gas engine. One perk a driver would immediately note is the engine is extremely quiet. Of course. One reason why Jeep opted to add the diesel engine to more vehicles, it has a high compression ratio. This will allow a driver to not have to press on the brakes much going downhill. 
Of course, what would a Jeep vehicle be without some top-notch off-road ability? The 2021 Jeep Gladiator EcoDiesel effectively idles over everything in its way. Where the gas engine frequently needs to be revved and made to work hard to climb over things, the diesel hardly even needs any concentration from an owner to work. Using the hill descent control and low gears, a driver can safely drive down a steep path at as little as 0.6 mph. The Gladiator previously felt unstoppable off-road, and now it's even more impressive when taking the vehicle off the asphalt.
Breaking Down the Strength of the Gladiator
Consider that there are some differences that a number of owners might want to know before deciding on a traditional gasoline engine or the new EcoDiesel. The maximum towing capacity on all diesel models is 6,500 pounds, slightly lower from the 7,650 capacity with the gasoline engine. Jeep says this is because of engine cooling, not engine capability. Tow ratings are usually conditioned on cooling because engines are running much harder and creating way more heat. Without altering the appearance of the Gladiator (the design includes the iconic seven-slot grille and its rock-ready steel bumper) but engineers did not want to change the design to add more air towards the radiator and intercooler, but this is not a huge deal considering it already provides excellent towing abilities. 
The same can be said for the payload. A gas-powered Gladiator carries a payload of 1,700 pounds, earning figures near the top of the segment, but the diesel hits 1,325 for the base model Sport trim, 1,075 for the Rubicon trim. The 2021 Jeep Gladiator gasoline engine begins at $35,040 MSRP (Plus destination fee), and the EcoDiesel starts at $41,040 MSRP (Plus destination fee). Check them out today via online or drop by for some help from our staff in person at Kendall Dodge Chrysler Jeep Ram. 
Drive Home the Latest Jeep Vehicles With Our Help
We're ready to assist our customers in many ways, including going out for a test-drive with one of our vehicles from our wide new vehicle inventory. Go through our entire brand new Jeep vehicles to find more choices. We have both the new 2020 Jeep Wrangler and new 2020 Jeep Gladiator. Whether you're in Doral, Kendall, North Miami, Homestead, we're happy to help our South Florida and local Miami customers. We're professional and here to assist our customers with all buying, leasing or trade-in offers. 
Don't wait any longer for that oil change, brake repair, tire service and more! Come to us so we can get started. Just make a simple online service appointment and visit our service center. We hope to see you soon at Kendall Dodge Chrysler Jeep Ram!