Jeepers Love Expanded Luxury SUVs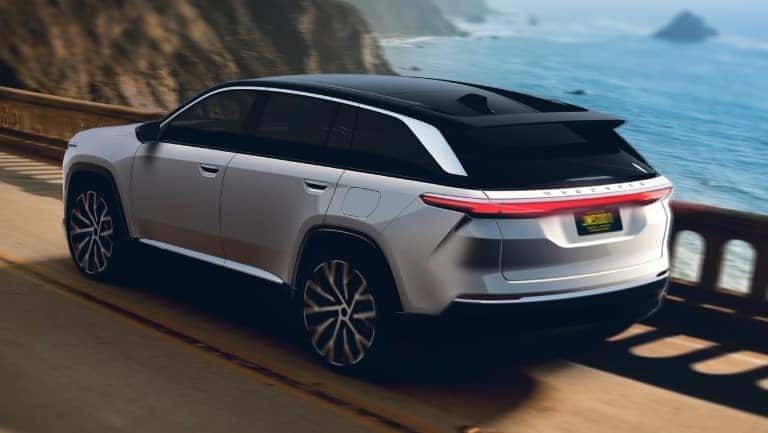 Many things come to mind when talking about the Jeep brand and its massive outreach. For those loyal supporters, they are called Jeepers Jeepers, the term used to describe hardcore Jeep fantatics are happier than ever to see the improvement. Whether it's an upgrade like the power of an in-line engine expected to be added or a new Jeep vehicle altogether. Jeep is replacing the 5.7-Liter HEMI V8 engine that is only found in the Jeep Wagoneer and Jeep Grand Cherokee. The update for the entire Stellantis catalog might see in-line engine technology added to more vehicles along the way. We expect the Jeep Grand Cherokee will gain a HEMI replacement in time, as the in-line addition will be lighter and more effective with the vehicle. Elsewhere, Jeep has announced they will be creating a brand new grand Wagoneer L vehicle. This is more than a simple trim as it is a brand new vehicle that specializes in a luxury experience for an owner. The brand that promises adventure for drivers is coming closer to offering its second L vehicle after the Jeep Grand Cherokee L arrived a couple years ago.
This One Vehicle Will Top Them All
Looking closely let us admire the little details, for example the newest Jeep vehicle to have its own unique vehicle offering with additional perks, the Grand Wagoneer L. This is the type of vehicle that will challenge rivals like Lincoln Navigator L and the Cadillac Escalade ESV. Keep in mind that Jeep is primarily focused on EVs as they offer the most popular EV on the market, but this new option is going to fit the niche for customers hoping to have a redefined experience of luxury. Our line-up has the 2023 Jeep Grand Wagoneer ready to go, for those interested. The 2024 Wagoneer is set to arrive soon.
Introducing the Top-Tier 2024 Jeep Grand Wagoneer L
The Jeep Grand Wagoneer has sold much better than the rival Ford Bronco has. The new Jeep Wagoneer and Grand Wagoneer do not have a Jeep badge that is usually found on the hood, tailgate, dashboard, or steering wheel. The Jeep brand made these vehicles to supply buyers with an all-new luxurious lineup. The Jeep Wagoneer and Jeep Grand Wagoneer SUV are both large-row SUVs that carry up to eight passengers. The Grand Wagoneer is a former Jeep nameplate that was used from 1963 through 1991. While the retro dual-color doors that carried a wooden aesthetic are removed, we are happy to see how much improved this vehicle is. The interior of the Grand Wagoneer contains McIntosh audio, night vision, 24-way massaging front seats, lovely Palermo leather and butcher-block-style wood trim. Enjoy what these premier 2024 Jeep rides offer with our help this fall.
Where You Car Buy Matters! Shop With Us!
Wondering about the next vehicle that will be yours? Try out our collection awaiting customers. We're all about helping our customers enjoy their shopping experience. We have a friendly and passionate sales team that will make your buying, leasing or selling needs easy for any of our new vehicle inventory. We're happy to be your dealership home. Considering a pre-owned vehicle? We have a whole bunch for others to choose amongst.
Keep in mind, we have a dedicated service team that can help with an online appointment to get started on all maintenance work and repairs. At Kendall Dodge Chrysler Jeep Ram, we know what it takes to provide a worthwhile experience. Allow us the pleasure to help you this upcoming fall and hurricane season!