Jeepster Eyes A Return In the 2020 Jeep Renegade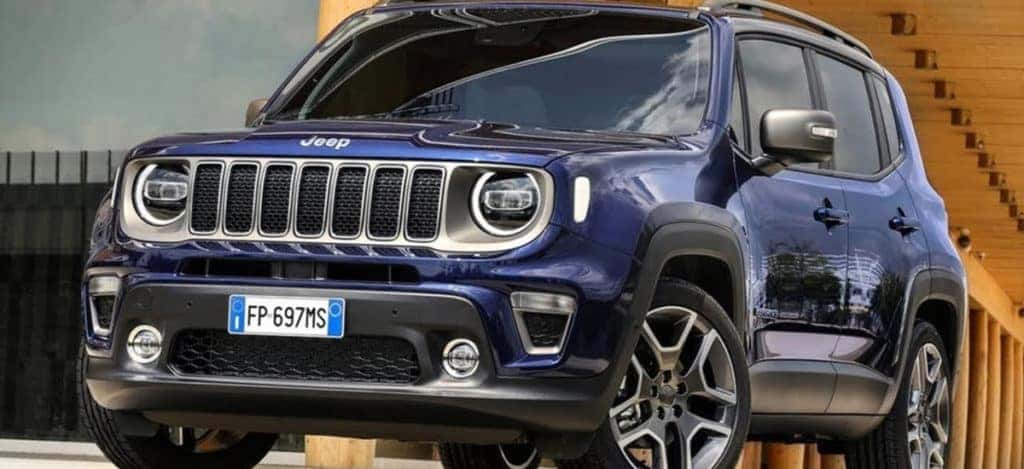 Photo Credit: FCA
Jeep is planning to revive an old school nameplate as a trim for the new 2020 Jeep Renegade. The Jeepster name has been used exactly four times before and will now be attached again to the popular compact-size Jeep SUV. Jeep has renewed plans for the Renegade. From inception, the Jeep Renegade has been given a sleek look that went away from the boxier appearance of the mid-side Jeep Wrangler SUV to a smoother exterior design with the first Renegade back in 2014. Since then, the Renegade has found its fan base and remained a Jeep production vehicle ever since. Now owners looking for an upgrade can have it with the 2020 Jeep Renegade Jeepster trim.
What To Expect With a Jeepster
A report has come out and stated that Fiat Chrysler (FCA), parent company of Jeep, has plans to include the Jeepster name as a trim for the 2020 Jeep Renegade. This trim will have additional perks not found in the base trim. Originally the Jeepster name symbolized a refined upgrade over the traditional 1960s Jeep look. The approach didn't last and wasn't tried again until 1998, when large SUVs were beginning to be fazed out of popularity. Jeep introduced a Jeepster concept inspired by the Willys-Overland version and that didn't turn into a production vehicle. By 2018, Jeep had a new Jeepster concept that debuted during the Moab Easter Jeep Safari. Mopar Insiders reports that Jeep has a 2020 Renegade Jeepster Edition that will be an upgrade above the entry-level Renegade Sport trim.

What's Added to the Renegade Jeepster 
A change to the Renegade Sport's standard 16-inch black wheels on 215/65 tires for a set of 19-inch granite-painted aluminum wheels that are an inch wider and wear 235/45 tires is the first upgrade. Some exterior changes include gloss black rings on the slotted grille instead of chrome, and Jeepster decals located on the doors. Black and Colorado Red, already in the color palette, will be two choices along with three new custom colors coming with late availability. FYI, on the standard Renegade, any color other than white costs $245.

Expected Interior Upgrades
An upgrade can be found inside the Renegade Jeepster with its larger, seven-inch Uconnect infotainment system. Additional features for the Renegade Jeepster include Android Auto and Apple CarPlay, black cloth seating with accented stitching, metal diamond speaker covers and vent bezels, and passive entry and remote start. Owners are treated to solid 32 highway mpg. 
Jeep hasn't added the trim to the Renegade configurator, but we're told it will cost $1,895 on top of the Renegade price. That would put a Renegade Jeepster with front-wheel drive at $25,765 MSRP (plus destination fees), and $27,265 MSRP (plus destination fees) with four-wheel drive. Keep in mind, the package price includes the exterior color price. Looking for a way to lease or own one of the newest Jeep vehicles? Look no further than Kendall Dodge Chrysler Jeep Ram. 
Drive Home the Latest Jeep Vehicles With Our Help
We're ready to assist our customers out in many ways, our knowledgeable sales team shows off all our new vehicle inventory and high-quality pre-owned vehicles with pride. Go through our entire brand new Jeep vehicles. For those interested, check out our new Jeep Renegade line-up that is completely new and ready to drive. We have both the new 2020 Jeep Wrangler and all-new 2020 Jeep Gladiator.
Dealing with problems with your current vehicle? Is it not running well or needs some work? We're still here! We are able to make sure you're back on the road fast with our experienced service staff. Make an online service appointment and we can help you with your vehicle problems in a timely fashion. We look forward to being your center for all things automotive, even during these unprecedented times. We're here to help both in-person and online at Kendall Dodge Chrysler Jeep Ram