Jurassic Jeep Wrangler: 30 Years Later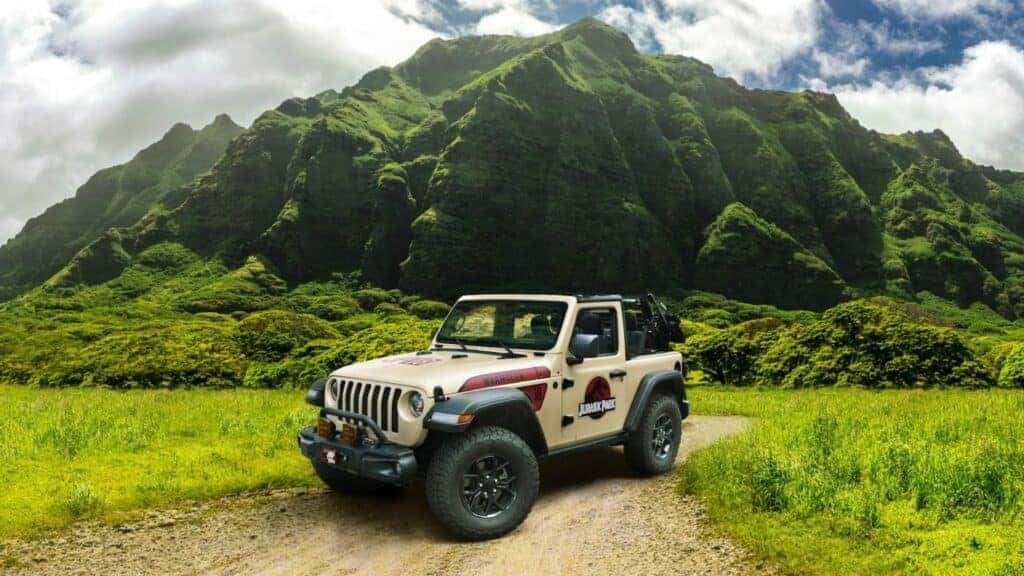 Photo Credit: Andrew Beckford
Everyone remembers the iconic Jeep Wrangler for many reasons, but perhaps none more than the Jurassic Park movie that came out 30 years ago this summer. The Jeep brand established the popular mid-size Wrangler SUV decades before, but has seen popularity soar ever since that film came out three decades ago. The specific JK Wrangler used was built specifically for Steven Spielberg in the 1993 classic film Jurassic Park and check out all the other Jeep Wrangler rides used in the other Jurassic Park and Jurassic World films that have come out since the debut back in 1993. The franchise has a mass over $6 billion in movie sales and continues to be a beloved film series for both parents and children alike.
Newest Jeep Wrangler Era Is Here
The next wave of new Jeep vehicles will include electrified versions of the current lineup, as well as some changes, as we can see in the Jeep Wrangler 4xe. Complete with a modern turbocharged four-cylinder engine with two electric motors, the Wrangler provides help to curb fossil fuel emissions; this isn't the Jurassic era any longer after all. One engine, a mounted motor and the other being a transmission-mounted motor-powered by a 17-kWh lithium-ion battery pack to reach 375 combined horsepower and an impressive 470 pound-feet of torque. The EPA remarks the 4xe's all-electric driving range at a healthy 22 mpg and a solid 20-mpg combined rating. Buyers simply can't slow their buying of the beloved Jeep Wrangler. Jeep Wrangler 4xe, which is a plug-in hybrid electric vehicle (PHEV) that's quite successful. Jeep has made their plans to include a 4xe version of every model by 2025, with the Grand Cherokee 4xe coming to our shores in 2022.
Shop Jeep With Our Assistance Today
To get a test-drive on any of our stellar Jeep rides in our lineup talk to us today. Be sure to check out the Wrangler as an option. The good news is Jeep is far better at adjusting their brand to enrich buyers better than other brands. Jeep is responsible for providing the company with the ability to approve regulatory credits for plug-in hybrids. This is all a massive plan involved with the major investment the brand has made to expand its EV lineup that is in the mix with each Stellantis brands. Ready to close this summer with a new vehicle?
Kendall Dodge Chrysler Jeep Ram Is Here For Our Customers
We're all about helping our customers enjoy their shopping experience. We have a friendly and passionate sales team that will make your buying, leasing or selling needs easy for any of our newest Jeep vehicles. Considering a used vehicle? We have a whole bunch for others to choose from.
Want to fix up your current vehicle? We have a trained service team that can help, simply make an online service appointment, and check out our service center. At Kendall Dodge Chrysler Jeep Ram, we know what it takes to provide a worthwhile experience. Allow us the pleasure to help you get the vehicle you've always wanted this summer!