Lane Departure Warning with Lane-Keep Assist Improves Car Safety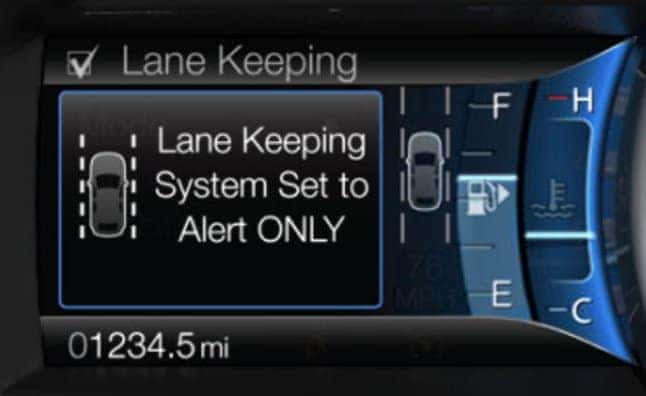 Many FCA vehicles, including several Dodge models, are available with Lane Departure Warning with Lane-Keep Assist, which is a new preventative safety technology that monitors the lane a driver is in and keeps the car from accidentally straying into another lane. The new technology makes drivers, passengers and the road much safer.
Though new, this safety feature is very popular among shoppers because  it can save lives. Below you will learn more about Lane Departure Warning with Lane-Keep Assist.
How It Works
Lane Departure Warning with Lane-Keep Assist actually watches and tracks where the vehicle is in a lane with a camera. As soon as the system detects that the vehicle is moving out of its lane, the system will gently move the vehicle back into the lane and gives the driver a warning on the instrument cluster to stay in the lane and the seat will vibrate as well. This feature can save you in the unfortunate circumstance that you fall asleep behind the wheel, or lose concentration for any reason.
Sometimes the feature is not needed, like when switching lanes or if you are completely alert and awake and just feel like turning it off. In these cases, there are two different ways to shut the feature off. The first way is to simply use your turn signal when switching lanes. By alerting the vehicle you are intentionally switching lanes, the feature will be overridden. The second way is to manually shut the feature off by toggling off the featured using a button located on the dashboard.
Why Fet It?
We recommend everyone get this feature because accidents happen. When driving with your family, you want to protect them as much as possible. Additionally, if you have a teen driver or will in the near feature, we know your struggle. It is scary to let your teen go out and drive on their own, especially knowing new drivers are likely to make mistakes here and there. Be more confident in your teens driving and safety by adding this feature to their new Dodge vehicle.
Interested in a new vehicle with Lane Departure Warning with Lane-Keep Assist? Check out our entire inventory of Dodge vehicles at your South Florida Dodge dealer, Kendall Dodge Chrysler Jeep Ram here.
Photo source: Auto Guide