The Latest Information on the 2016 Dodge Challenger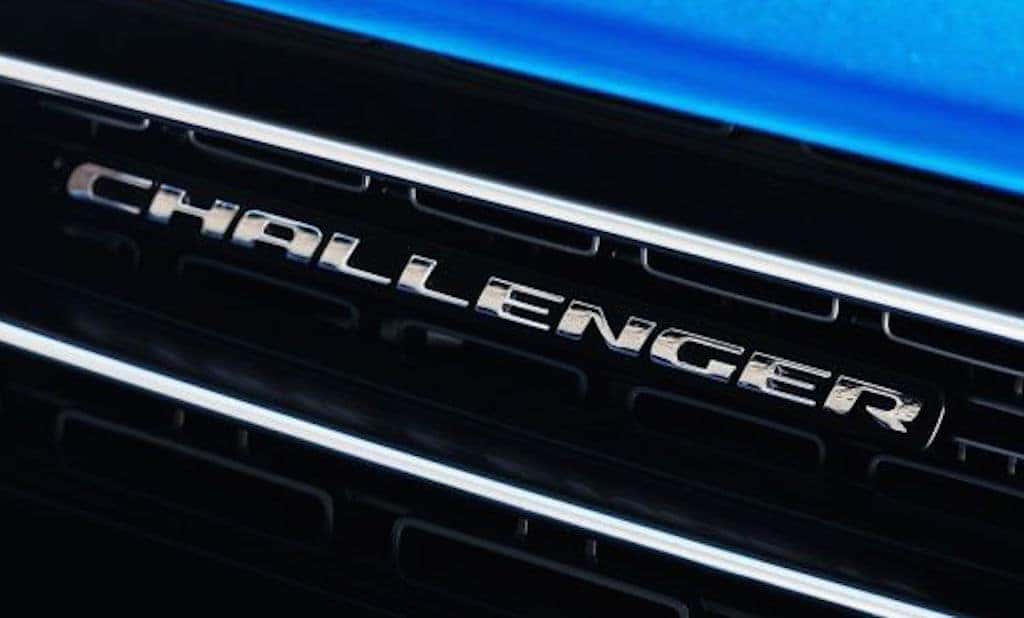 We've been awaiting the release of the 2016 Challenger for some time, especially the SRT Hellcat version, featuring a powerful 6.2-liter HEMI engine. Similar to many popular vehicles, details have been difficult to come across. Luckily, there's been enough information regarding the Challenger for us to conclude that it's going to be one crazy and powerful car!
Whether you're interested in purchasing a powerful muscle car or you're just enthusiastic about vehicles, check out the reported details on the 2016 Dodge Challenger. When you're done reading, we can guarantee that you'll be itching to get behind the wheel of the car…
New Features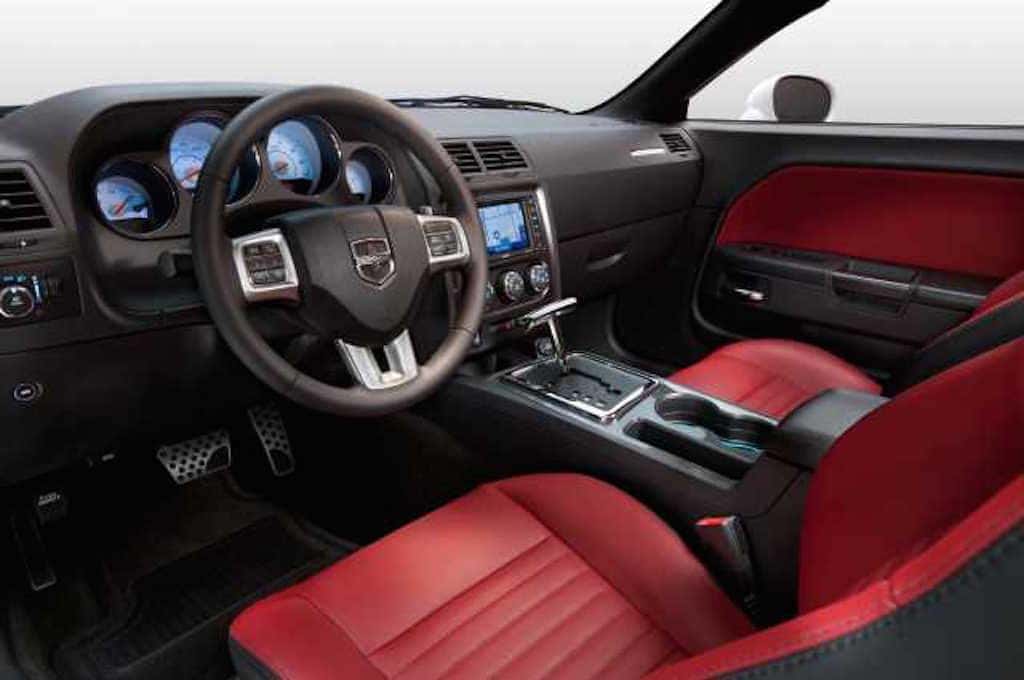 The 2016 models will include a number of new and upgraded features, with the interior featuring Laguna leather interiors, a Uconnect in-car infotainment system (with an 8.4-inch navigation screen), high definition radio, and a five-year subscription to SiriusXM radio and traffic.
On the outside (and inside), you'll find an increase in the vehicle's quality, as hard plastic has been replaced by a soft-touch plastic, leather and aluminum. A new bumper is expected to be included, featuring LED fog lights (which, as NewReleaseDate2017.com reports, won't take away from the intake area, instead integrating itself into "the pillars of the splitter").
Specs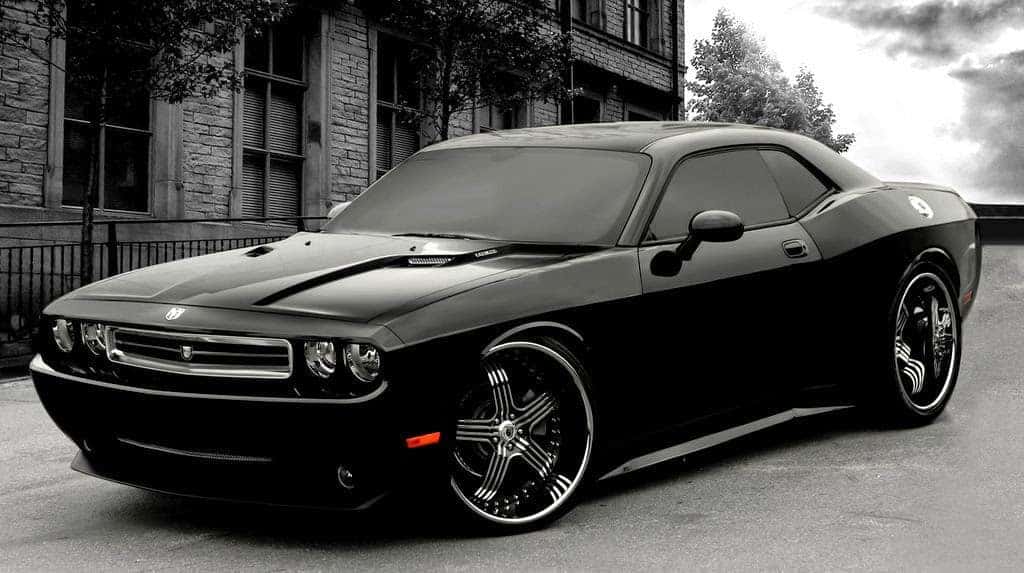 Since Dodge included new engines in their 2015 models, many expect the motors to remain intact for the 2016 Challenger. This would mean buyers could choose between a Penastar V6 or three HEMI V8, a 5.7-liter engine, 6.4-liter engine, and a 6.2-liter supercharged Hellcat engine.
The Challenger Hellcat is expected to deliver a max horsepower of 707 and 650 ft-lbs of torque. While speed numbers have yet to be released, many expect a top speed of 200 miles per hour and a 0 to 60 mph time of 3.3 seconds (due to the revamped gearbox software).
Production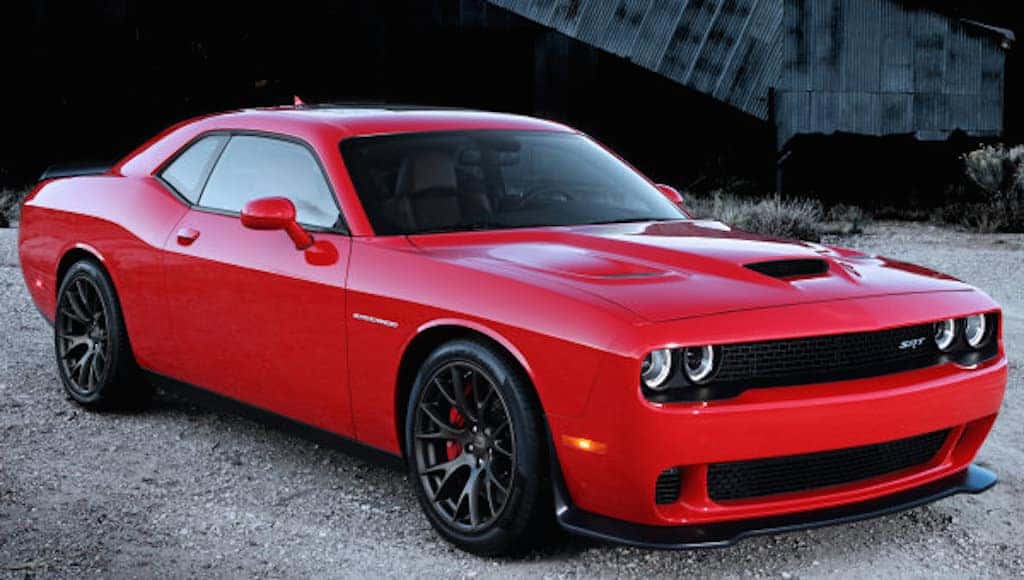 The market for muscle cars is as hot as ever, and the upcoming 2016 Dodge Challenger and Charger SRT Hellcat models will likely benefit from this boost in popularity. Michael Wayland of The Detroit News reports that there's a months-long waiting list for the vehicles, and some dealers have engaged in "irresponsible ordering practices" like accepting deposits and orders. This is all despite the fact that there's a low supply and orders may not be realized.
Luckily, Dodge has accounted for this increase in interest. To keep up with demand, the brand recently announced that they'd be more than doubling production of the 2016 Challenger. The high-performance, 707-horsepower vehicle can reach speeds of over 200 miles per hour, and ordering for the 2016 model will begin during the second week of August.
"We could not have asked for a more enthusiastic response to the Charger and Challenger SRT Hellcat. It was absolutely unprecedented," said Tim Kuniskis, CEO of Dodge and SRT brands (via Chris Woodyard of USA Today). "To meet this demand, we are more than doubling our SRT Hellcat production for 2016 and simplifying the process to make it easier for our enthusiasts to get their hands on the hottest muscle cars in history."
Unfortunately, Dodge is going to cancel the 900 unscheduled orders for the 2015 Charger and Challenger, but those customers will receive a discount on the 2016 model. As Wayland explains, dealership allocation will be determined by previous sales, with an emphasis on those who had favorable "days on lot" performances for Challengers and Chargers.
Plum Crazy is Back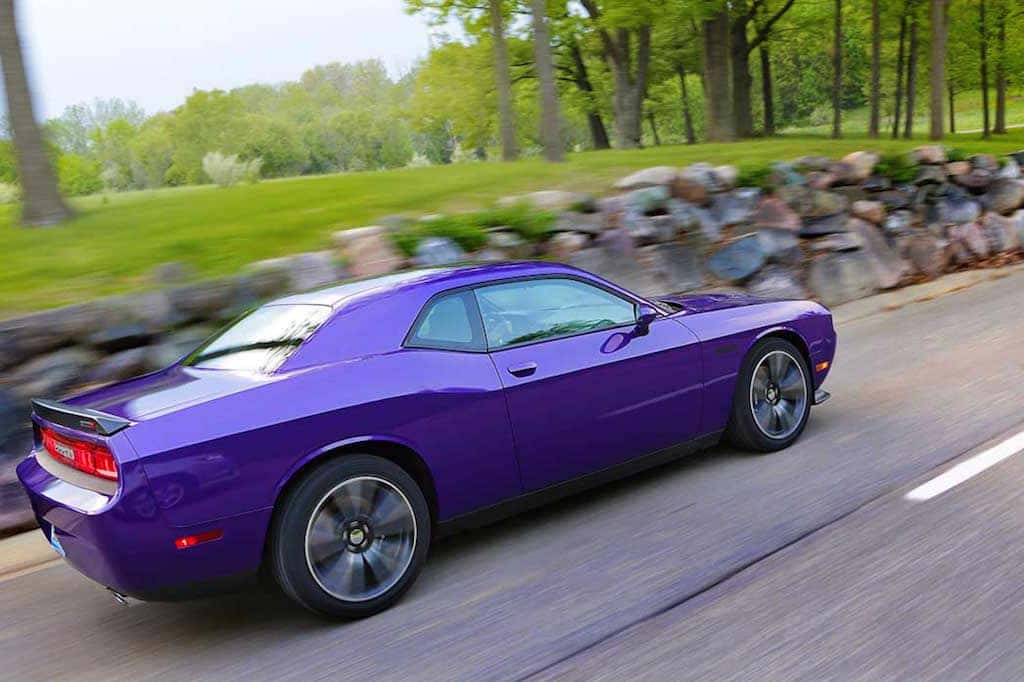 As Stephen Edelstein of DigitalTrends.com explains, Dodge muscle cars were known for three things during the 1970s: style, power, and color. Unfortunately, the desire for a unique paint scheme has waned over the past couple of decades, but since the company has seemingly mastered the design and engine, it appears they're going to bring it back!
Not all of your favorite paint colors will be back, with "Sublime," "Panther Pink," and "Top Banana" still retired. However, one of the most popular colors will make it's triumphant return: "Plum Crazy." The deep, vibrant purple has been available on Chargers since 2006 and Challengers since 2008, but it was only accessible in limited production. Now, anybody can get their hands on a "Plum Crazy" Challenger!
If you're interested, you'll want to hurry, as Dodge will only be taking orders for the color through the end of 2015. As Edelstein notes, "requests for pre-sold orders begin in September, while regular dealer orders begin in October."
Price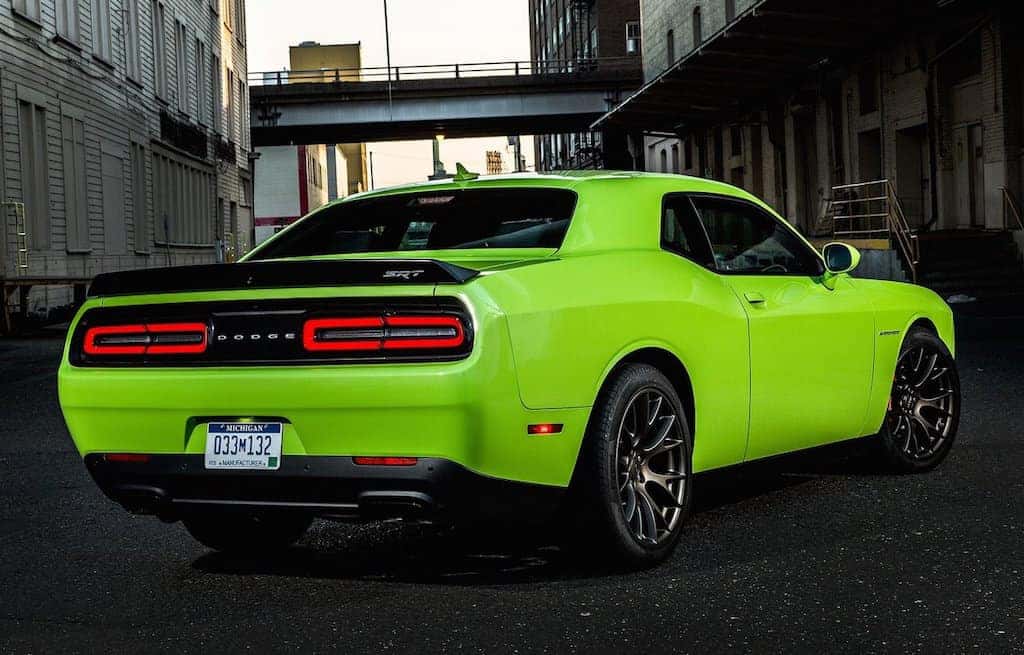 The Challenger Hellcat SRT (along with the 2016 Charger) received significantly higher price tags than anticipated. How high? Well, as Alexander Stoklosa of CarAndDriver.com explains, it's enough to dissuade any seedy dealers from overcharging on the vehicle.
The Challenger comes in at $65,190, which is a $4,200 jump over the 2015 model. Dodge's justification for the price increase is due to the inclusion of a new standard navigation system and revamped leather seats, which the company estimates is worth a $2,490 value. Compared to other vehicles in the class, this price certainly isn't outrageous. Furthermore, the price should mean there will never be a lack of availability when it comes time to purchase the Challenger. While increased production would certainly help, the price tag should only attract those who are serious about the vehicle.
Production on the two vehicles is expected to begin at Ontario's Brampton Assembly Plant in September.
History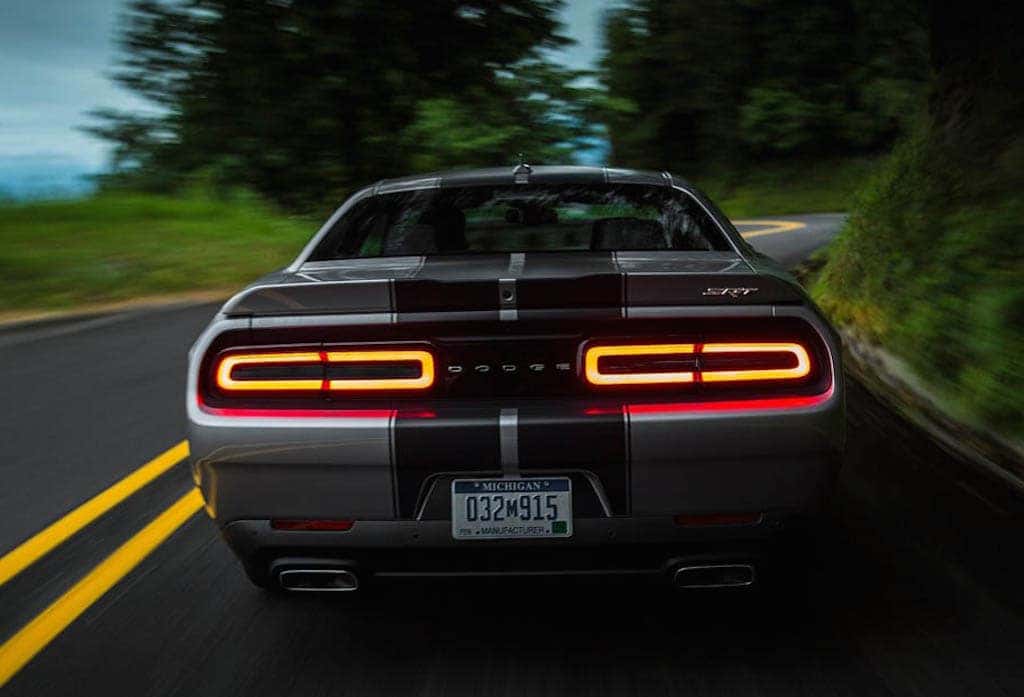 The Challenger has seen many different variations since it was introduced in 1958. The original Dodge Silver Challenger lasted for only two years, and it was again on the market as a pony car from 1969 through 1974. Mitsubishi assisted with the second generation (1978-1983), and the third and current generation made its debut in 2008.
Even prior to the introduction of the Hellcat, the Challenger had competed in a variety of popular races. It first appeared at the SCCA Trans Am Series in 1970, and it later made appearances in the Continental Challenge and the 2010 NASCAR Nationwide Series. Even though Dodge and NASCAR ended their relationship in 2012, many of the Challenger's parts can still be seen on racing vehicles today.
The Hellcat version (featuring the 6.2-liter HEMI engine), came out in 2015. Coined as one of the most powerful muscle cars ever to hit the industry, the vehicle was commended for it's speed and luxurious design.
Among the unique, innovative features was a lack of a left front inner driving light, allowing air to get into the engine, thus increasing the torque. The wheel wells were also redesigned to accommodate the revamped 20-inch aluminum wheels. Finally, Dodge included a pair of key fobs: a black fob that could limit the engine to producing up to 500 horsepower, and a red fob, which lets the vehicle realize its full potential.
That's a lot to be excited about, am I right? As we already mentioned, you'll have to wait a couple months to get your hands on the vehicle, but you can start putting in your orders now!
If you're perhaps interested in the brand but not the price tag of the Challenger, you could opt for any of Dodge's other great vehicles. If that's the case, head down to Kendall Dodge Chrysler Jeep Ram in Miami, Florida. The helpful staff will find the perfect car for you in no time!