What To Look For in a Used Jeep Wrangler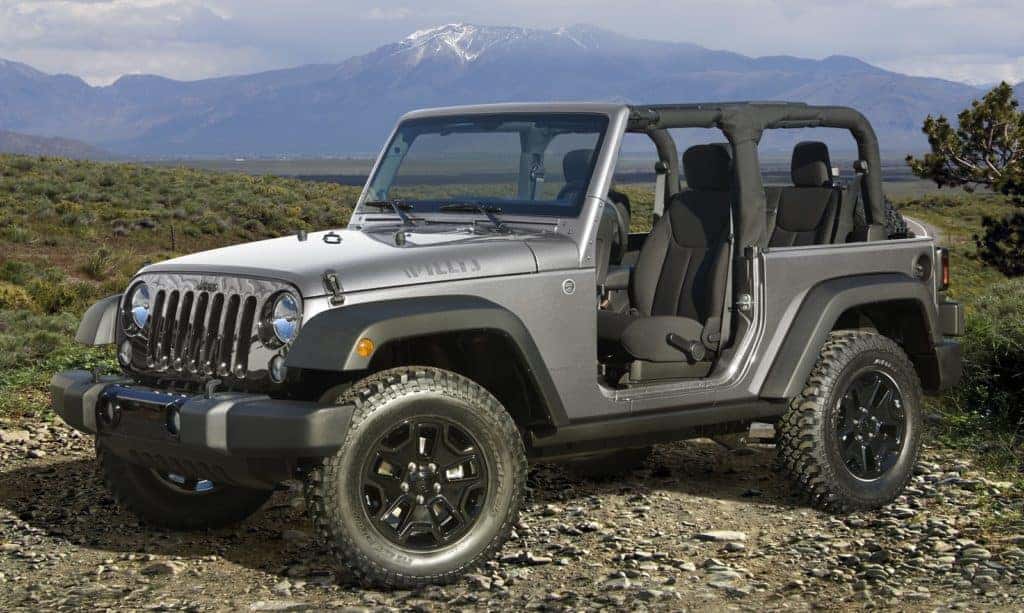 Of all the used cars you could choose from, a used Jeep Wrangler is certainly among the best, not to mention one of the most fun. This iconic ride has long been celebrated for its durable performance and capability.
Your local used Jeep Dealers have an amazing inventory of used and certified pre-owned Jeep Wranglers for you to choose from. The hard part will be picking your favorite.
So, what makes a Jeep Wrangler such a unique and long-time beloved vehicle?
To fully appreciate where it came from, take a look at the current model, which embodies the Wrangler legacy. From there, we'll show you some of the most sought after earlier model years, ideal targets for used car shopping.
The 2015 Jeep Wrangler: The Latest in the Legacy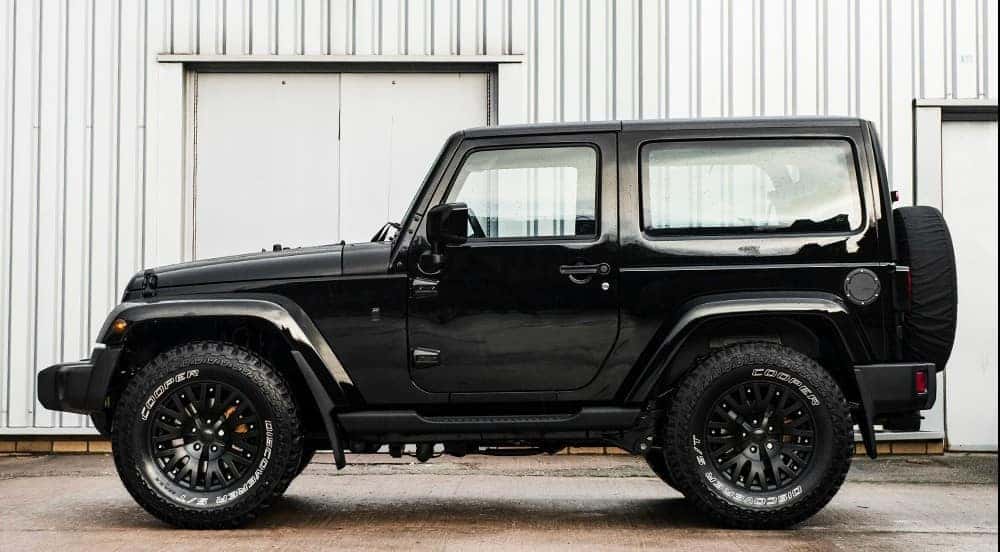 According to the experts, like Kelley Blue Book, Car and Driver, and Edmunds, the Jeep Wrangler is truly award winning.
Whether evaluated as belonging to the Compact SUV, Crossover, or true SUV segment, the Wrangler wins for outstanding value, affordability, and cool factor.
Part of the appeal of the Jeep Wrangler is its versatility.
Whether you're a road warrior or a trailblazer, the Wrangler can take you anywhere, and is particularly celebrated for its off-road prowess.
Equipped with a 3.6-liter V6 engine, generating 285 horsepower with 260 lb.-ft. of torque, the Wrangler comes standard with four-wheel drive with a six-speed manual transmission with hill start assist. Optional equipment includes the five-speed automatic with hill start assist and hill descent control.
The Wrangler has pretty impressive get up and go for a two-door, manually operated off-roading machine. In testing, the Wrangler was able to sprint from zero to sixty miles per hour in 6.9 seconds.
No matter which transmission option you prefer, the Wrangler gets an EPA-estimated fuel economy of 18 miles per gallon combined, or 17 city miles and 21 highway miles, specifically.
Safety features include standard front airbags, hill start assist, traction and stability control, and antilock disc brakes. The Wrangler was awarded the Insurance Institute of Highway Safety's highest rating of "Good" in moderate-overlap frontal-offset impact tests.
So, these are just a few of the latest specs on the 2015 model year. But, depending on how far back you want to go, there are some extraordinary Jeep Wranglers from earlier generations that are worth a look.
The Jeep Wrangler 2007-2010 Generation, AKA, the JKs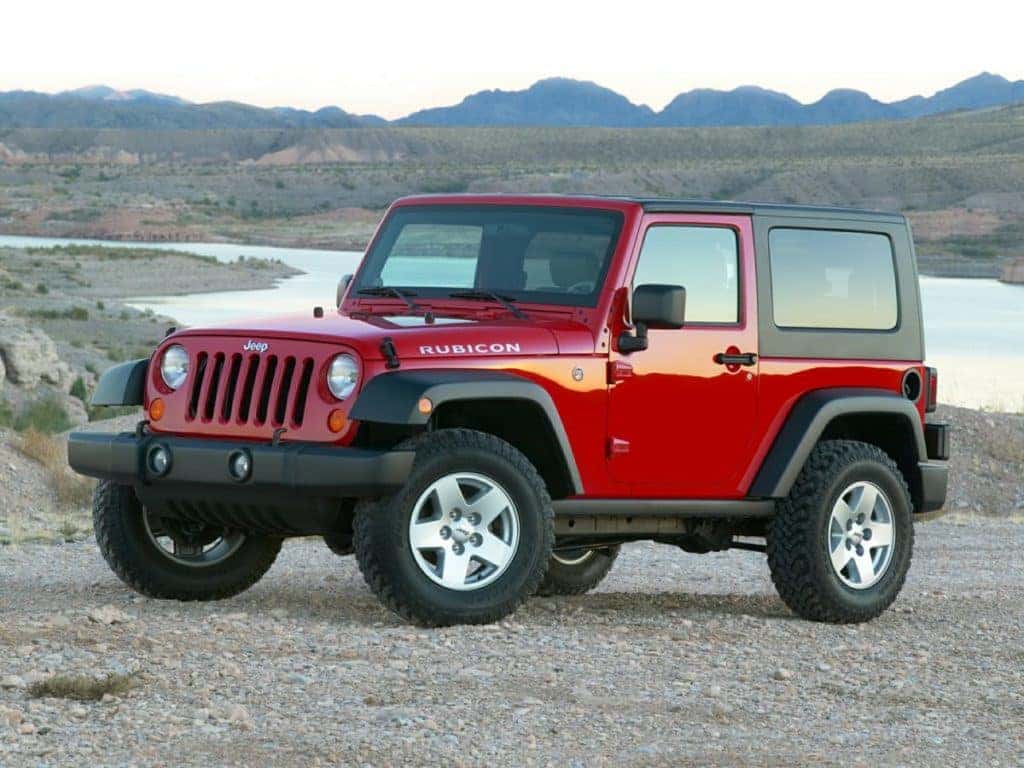 No, not JK as in "just kidding." There is no kidding when it comes to the serious capability of these Wranglers.
The Wrangler "JK" moniker doesn't officially stand for anything, but ask any Jeep lover and he or she will tell you that JK obviously means "Jeep King."
The 2007 model year two-door Jeep Wrangler was introduced at the 2006 Detroit Auto Show, alongside its four-door Unlimited counterpart. These models come equipped with a standard 3.8-liter V6 engine able to get 202 horsepower, with a standard six-speed manual or optional four-speed automatic transmission.
This generation of Wranglers came available in three trim choices and two body styles. While the signature Jeep soft-top came standard, drivers could opt for the hard top, which was constructed of three durable pieces.
Of the three trims, the Rubicon remains a favorite today, especially for off-road adventures, and is routinely cited for its outstanding resale value. But, the X and Sahara lines were popular as well.
Equipment on the Rubicon includes 31-inch tires, standard electronic front and rear axles, an extra low range transfer case, locking differentials, and electronic sway bar disconnect system.
This was the first generation of Wranglers to be more computer-savvy and technologically driven, particularly with respect to stability control, which featured for the first time on this competitive crew.
The 2009 model year marked the implementation of Hill Start Assist in Wrangler models.
Given the popularity of this generation, you'll have no trouble finding any of these models at your local used Jeep dealership. However, we recommend setting your sights on the Rubicon models for true Wrangler-driving pleasure.
The 1997-2006 Jeep Wranglers, Affectionately Dubbed the "TJs"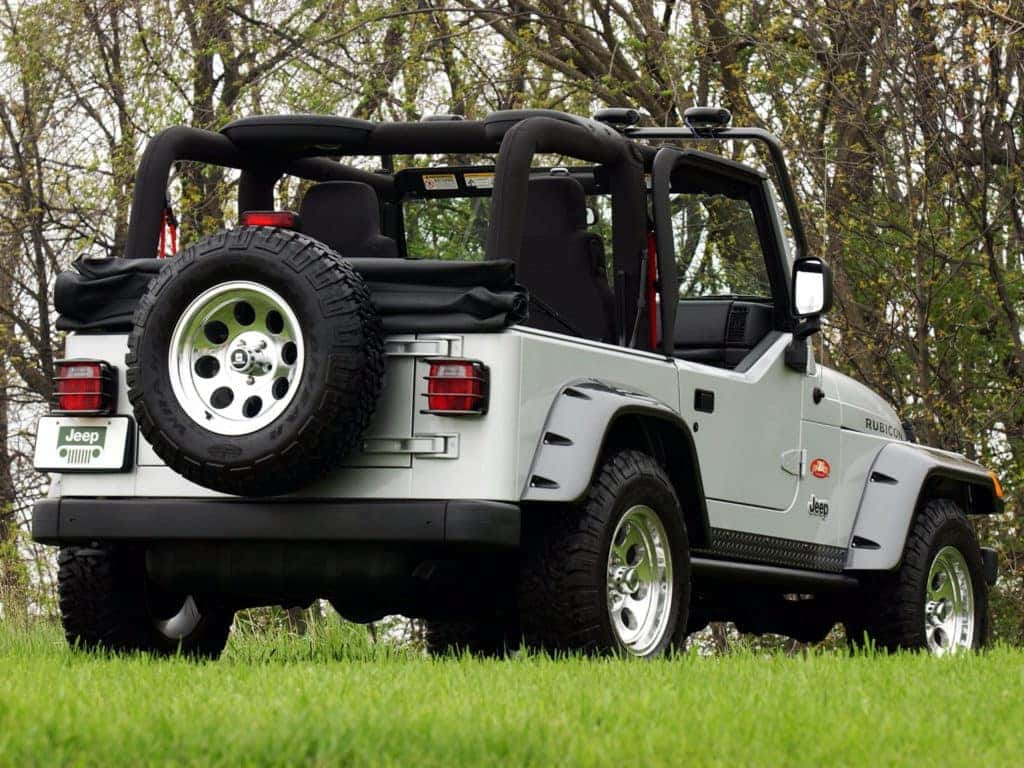 Don't let anyone fool you here either. The identification TJ simply distinguishes one generation from another, but again, the ever-proud and loyal Jeep community would tell you that a Wrangler TJ is a "True Jeep."
So, if you're interested in an even earlier Wrangler, this generation is the one responsible for introducing both the Rubicon and the Unlimited models.
This is a single body style generation; however, with the 2007 Wranglers the first to be introduced with coil spring suspension.
From that point on, the Wranglers came equipped with three engine options, which should give you some interesting shopping choices.
The base engine came in the form of an inline four-cylinder 2.5-liter, producing 120 horsepower, with action stepped up by the inline six-cylinder 4.0-liter, generating 190 horsepower.
Midway through this generation, Jeep replaced the base level 2.5 with its 2.4-liter inline four-cylinder, able to get 150 horsepower.
The 2.5 and 4.0-liter engines were operated by three-speed automatic transmissions, but in 2003, Jeep released a four-speed automatic with overdrive capability.
Drivers could opt to equip their Wranglers with a five-speed manual transmission between 2000 and 2003, with the six-speed manual released in 2004.
The most exciting news from this generation though came from the 2003 introduction of the Rubicon, which got a little marketing and publicity edge from the Silver Screen. Stealing the show, a special edition Rubicon featured alongside Angelina Jolie, the star of the Lara Croft Tomb Raider films.
Featuring front and rear Dana 44 axles with built in locking differentials, 16-inch alloy wheels wrapped in 31-inch tires, this Rubicon was designed to explore the all-terrain unpredictability off the beaten path.
Other specs from the 2003 Rubicon included its 4:1 low-range transfer case, complete with a 4.10 differential, and diamond plate rocker panels.
Earlier Models for True Wrangler Enthusiasts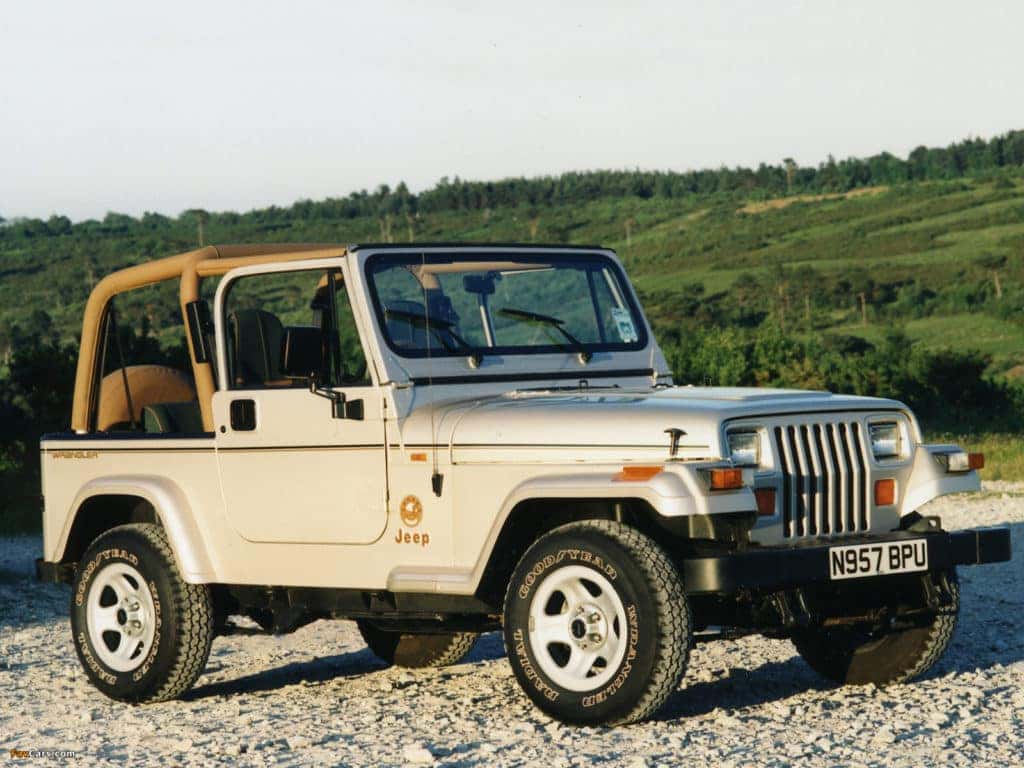 If you're among the Jeep Wrangler enthusiasts who delight in resurrecting old or neglected Jeeps, there are YJ models still available from the 1986-1995 generation. Those models came equipped with three engine options, for those interested in rebuilding or fine-tuning Jeep engines.
During this generation, Wranglers came outfitted with either 2.5-liter AMC straight four-cylinder engines, or the 4.0 or 4.2-liter straight six-cylinders.
Understand the Nature of Used Wranglers Before You Buy
Although these Jeeps have come a long way from their initial military purpose and eventual CJ (civilian Jeep) status, these SUVs are designed for off-roading and should be carefully inspected before you make your purchase.
While some owners never take their Wranglers further than the outskirts of town, others really do push these all-terrain animals to the extreme. Depending on your prospective Wrangler's previous owner's driving habits, you'll want to make sure that your Jeep is intact with respect to engine, suspension, and safety components.
Choosing between a soft-top or hardtop quite naturally depends on your geographic location and travel tendencies. Soft tops are fun, but not ideal for cold-weather climates, but you can always purchase a hard top and switch the two as winter approaches.
As someone who has taken her Wrangler up and down the east coast, the ride can be a little noisy, and certainly not ideal for back seat passengers.
That said, once you've arrived at your destination, you'll be hard pressed to find someone who doesn't want to jump in the back seat and cruise.
After all, there is something thrilling and fun about knowing that you're driving an iconic vehicle, and it's hard not to feel cool the first time you receive the Jeep wave from a fellow driver and Jeep lover.
Have some fun this summer behind the wheel of a used Jeep Wrangler. See why Jeep has historically made it so easy and exciting to "Go Anywhere, Do Anything."