Maria Menounos Wins First Ever Jeep Wrangler Celebrity Customs Competition
LOS ANGELES, CA – Maria Menounos attends The Jeep Wrangler Celebrity Customs Reveal Event at Optimist Studios.(Photo by Getty Images for Jeep)
We have a winner! Maria Menounos is the winner of the first first-ever Jeep® Web Series Competition known as "The Jeep Wrangler Celebrity Customs", featuring celebrities Alex Rodriguez, Andrew Steinthal, and Chris Stang. From the first webisode to the last, each video showcased and highlighted the beautiful new-generation 2018 Jeep Wrangler JL. Hosted by Jalen Rose, the former 13-time All-Star NBA player, was front and center to award Maria Menounos with the award.
First Winner of the JWCC
Her Jeep Wrangler was built around being travel ready for her pet dog, custom built with a retro-styled two-door Rubicon look. The custom-painted teal tone made for a stunning, attractive look that looked heads and tails better than the rest. Maria Menounos and her DCD Customs team, led by David Tonapetyan of DCD Customers, also won the Fan Favorite award to go along with the Wrangler Golden Grille Trophy as winner of the first Jeep Wrangler Celebrity Customs Competition (JWCC).
The competition was judged in three categories: "Stoplight Quality," "Captivating Interiors" and "Authentically Wrangler." The JWCC judges were Kim Adams House (Head of Jeep Brand Advertising), Mark Moushegian (Jeep Brand Designer) and a special guest judge – rapper, actor and record producer Xzibit, who is famous for his work on the popular Mid-2000's MTV Show "Pimp My Ride". Xzibit has seen plenty of custom vehicles come his way. In the end, there was only one rightful winner.
"It was a close contest, coming down to the final vote. Alex definitely brought his A-game with West Coast Customs, as did Andrew and Chris with AutoCraft NYC, but I knew from the beginning that David Tonapetyan and DCD Customs had what it takes to help me build my perfect Jeep Wrangler. I'm beyond excited to be the first ever Wrangler Golden Grille winner!"   said Menounos after winning.
The six-part series finished its inaugural run and Jeep promises to bring more A-List talent to help create some remarkable future Jeep Wranglers going forward.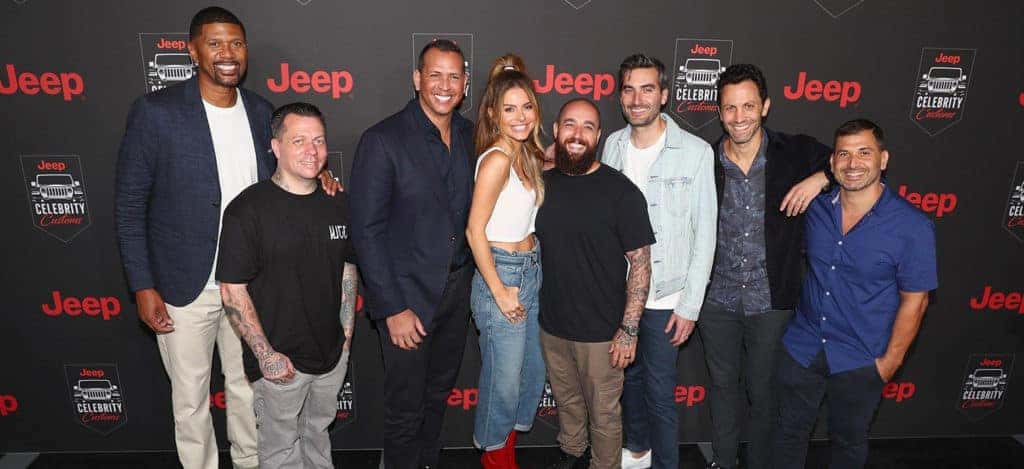 More News From Jeep
Jeep wasn't done announcing more winners. The latest Jeep Renegade has been announced and the upcoming 2019 Renegade model will have a new turbo engine. The 1.3-Liter Turbo engine provides 177 horsepower and 200 lb-ft of torque, which is 17 more horsepower and an increase of 16 lb-ft of torque. This new powertrain is available for the Latitude and Sport trim and standard for the Limited and Trailhawk trim. The best way to help conserve gas is through the available stop-start with active grille shutters that are available, except for the Trailhawk trim.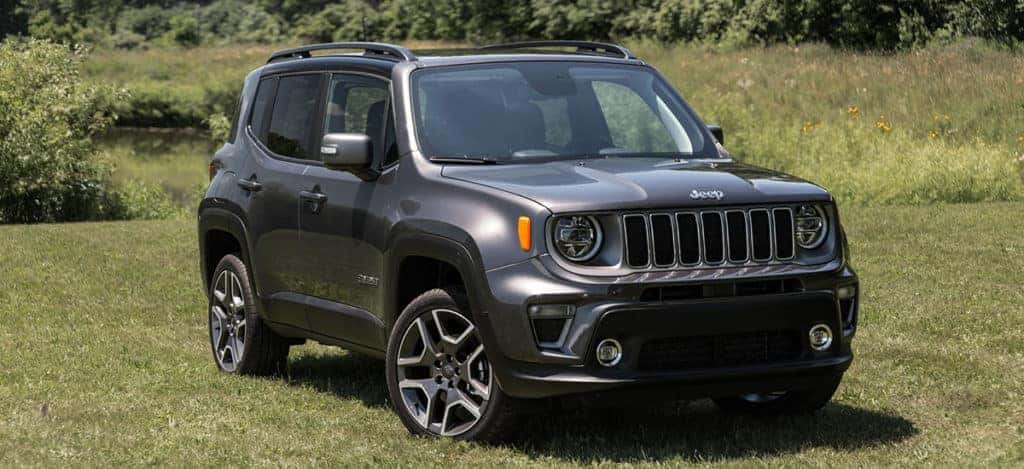 On the outside, visual changes for the 2019 Jeep Renegade include new fascias with relocated fog lights, as well as new taillights, new wheel designs and newly optional LED headlights. Inside, the graphics for the instrument cluster have been tweaked too. The newer engine is expected to be slightly more fuel efficient than its predecessor, but the official EPA numbers have not been released. The previous Renegade's 1.4-liter engine provided 24 miles per gallon city and 31 mpg highway.
For All the Latest Jeep Vehicles
We're excited to share the latest Jeep news, but we hope to show off our latest inventory of Jeep vehicles as well. The all-new 2018 Jeep Wrangler has a starting MSRP of just $27,495 (plus destination fee) and it's available with a 285-horsepower 3.6-liter Pentastar V6 engine. We welcome all of our guests to test-drive the latest Jeep vehicles with our professional sales team.
If you're looking for a new vehicle to buy, lease, sell or trade-in your current vehicle, look no further. For those that have any existing car problems, allow our repair team that's dedicated about solving vehicle issues take a look. With a simple appointment, we can help with any routine maintenance needs including oil changes, new tires and more. Even if you haven't shopped with us, we can help you get your vehicle back to running smoothly. Come by to Kendall Dodge Chrysler Jeep Ram.