More Details Revealed Behind the 2021 Dodge Challenger SRT Super Stock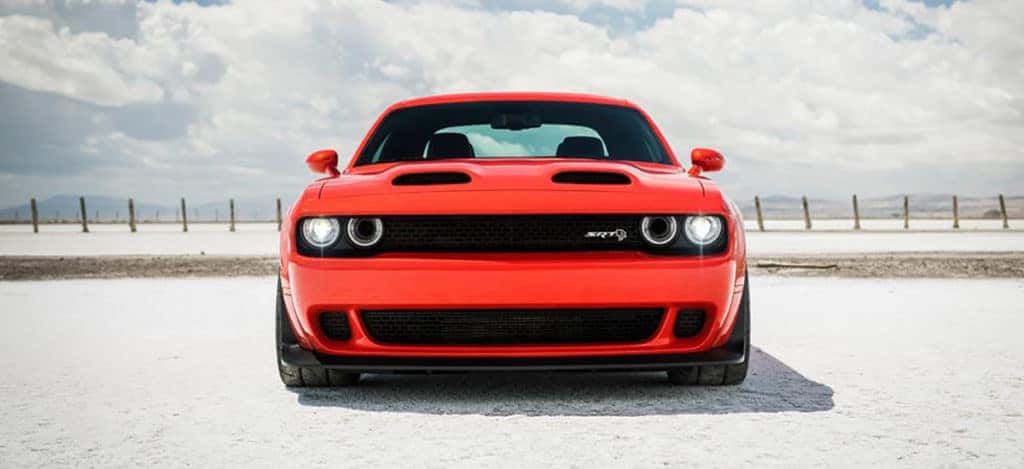 Photo credit: Dodge
Dodge is coming at the public with a new SRT muscle car that is the right mix of both Hellcat Redeye and Demon. The upcoming SRT Super Stock will offer customers a standard widebody experience, remarkable precision and handling, an immensely strong 807 horsepower and 707 lb-ft of torque. In a recent interview that took place with Tim Kuniskis, the current Dodge president, he made some revelations about the upcoming 2021 Dodge Challenger SRT Super Stock. Coming out during the 50th year of the Dodge Challenger, we already learned Dodge has plans to celebrate the Challenger, but this is the icing on the cake. Set to debut in the fall of 2020, we're happy to know the great lengths Dodge went through to create the new king of muscle cars.
Why the All-New 2021 Dodge Challenger SRT Super Stock Is So Impressive
The SRT Super Stock gains the SRT Demon brakes, wheels, plus its drag radicals to allow owners to go on a drag-strip without any modifications required. The powertrain is the same as found in both the SRT Demon and SRT Hellcat Redeye, the turbocharged 6.2-Liter V8 engine. The narrow-body (non-Widebody) is available for customers if they wish to opt for it. This will bring the cost down $6,000. However, the SRT Super Stock isn't for those who can't handle the massive power. This new top-tier Challenger comes at a starting price that is estimated to be around $79,000 MSRP. Slightly over the SRT Hellcat Redeye price of $78,295 MSRP, but less than the $80,000 MSRP price of the SRT Demon. These are the vehicles that are built for racing and set blazingly fast times (under 10 seconds) during a quarter-mile race. 
"Nobody ever saw Super Stock coming. For the people who are into it, it's significant. We didn't want to lose our claim as having the quickest, fastest, most powerful muscle car in the industry. We went to our customers and we surveyed them on road courses, drag racing, just regular cruising, what kind of stuff were they interested in. So what we found out was, it was a 7-to-1-ratio of people that said they identified with drag racing over road course." -Tim Kuniskis, Dodge President
Dodge Has Done Their Homework
Dodge spoke out to customers who have purchased previous Dodge muscle cars to find out what they wanted to see. Of course, Dodge has said they wouldn't bring back the famed 2018 Dodge Challenger SRT Demon, but that didn't mean customers weren't clamoring for a drag race-ready muscle car. In doing their research and due diligence, Dodge discovered customers want a high-end type of vehicle that will blow out the competition; thus, the new quickest and most powerful muscle car was put into production with the SRT Super Stock. 
"We listen very, very carefully because these are the people who are going to buy these cars. If they tell us there's something that they want, and it's possible, we listen very, very closely to them. If I had to categorize it, I would say the Super Stock is nothing like the Demon, and it's more like the Redeye, just re-tuned for the wheel and tire package. 80 percent Redeye and 20 percent Demon." -Tim Kuniskis, Dodge President
Experience the Exhilaration of Dodge Muscle Cars
At Kendall Dodge Chrysler Jeep Ram, we're looking forward to helping our customers experience the joy of driving away in a new Dodge vehicle. Avoid the hassle of dealing with a vehicle that doesn't provide the exhilaration and fun that is delivered with a Dodge muscle car. While we await the arrival of the Dodge Challenger SRT Super Stock, we're ready to show off our entire line-up. We have a friendly and passionate sales team that will make your buying, leasing or selling needs easy for any of our new vehicle inventory including the new  2020 Dodge Challenger and find out about what it could be like to own one today!
Our professional service team handles repairs and regular maintenance daily. With a simple online appointment, we can get started to making you a happy customer. We look forward to seeing you soon at Kendall Dodge Chrysler Jeep Ram. We'll see you soon!