Move Over Florida – Protect Those Who Serve and Protect Us!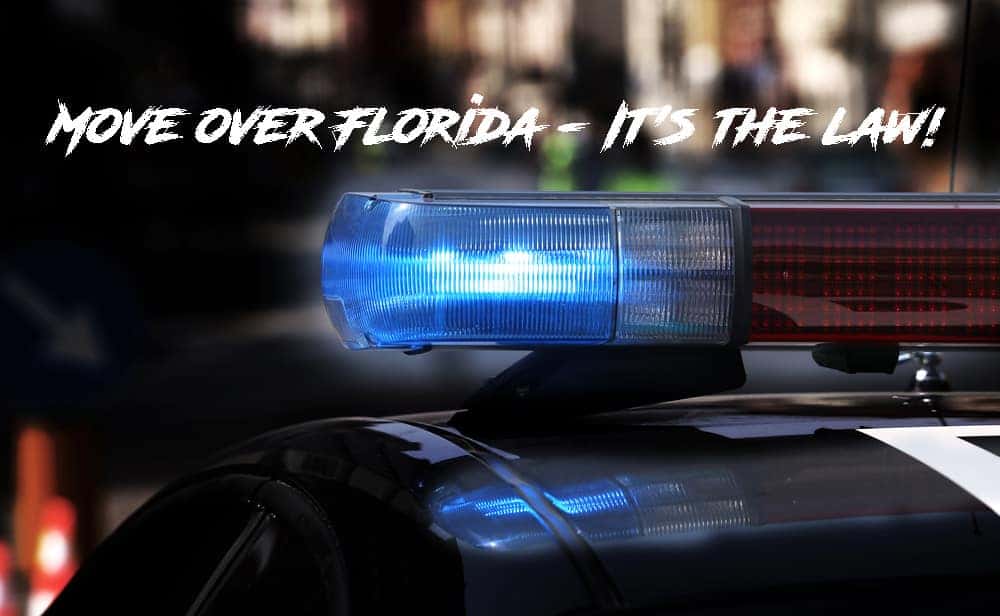 As we move into the New Year we want to remind you about the Move Over Law. You may have heard of the law before, but do you really know it?
Knowing the details of the law could not only save you from getting a pretty hefty citation, but more importantly save the lives of police and emergency officials pulled off on the side of the road.
The Move Over Law states:
Requires drivers to Move Over one lane — when they can safely do so — for stopped law enforcement, emergency, sanitation, utility service vehicles and tow trucks or wreckers.
If you are not able to safely do so, the driver must slow down at least 20 mph under the listed speed limit before passing the vehicles. If the speed limit is 20 mph or less (for example in a school zone), the driver must slow down to 5 mph.
The law is in place to make sure those who protect, serve and save us are protected as well.
Help us spread the world about the Move Over law in January by sharing this post, and telling your friends and family members in Florida about the law in detail. The more people who learn about the law, spread the word, and follow it, the safer the police, first responders, sanitation and utility workers are!
For more information on the Move Over Law, visit the Florida DHSMV's page for the Move Over Law or the Facebook page for Florida's Move Over Law.
Kendall Dodge Chrysler Jeep Ram wants you to be safe! Follow are Facebook to keep up to date with the latest automotive news and laws.
Photo source: Shutterstock