Movember with Jeep – Raise Awareness and Have Fun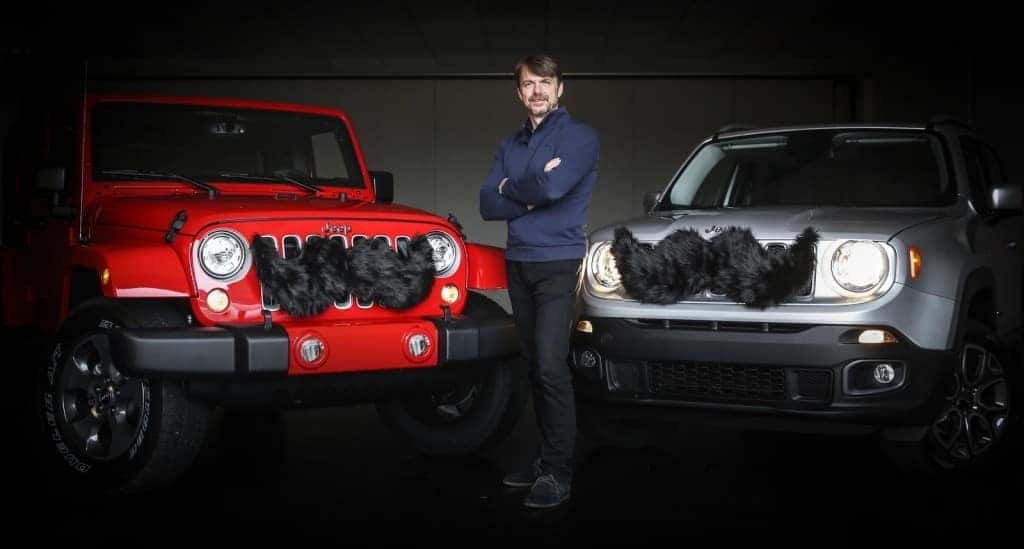 Every November people from all over celebrate "Movember" or "No Shave November."  These "holidays" are more than just a fun excuse for men not to shave their beards or moustaches, but a time to raise awareness and money.
For the month of November Jeep has partnered with the Movember Foundation, a foundation that generates awareness to raise funds in support of men's health. One way the foundation gets people to participate by growing out their facial hair, but the idea behind the month long event is to spread awareness about men getting regular checkups, being healthy, and understanding the risks, prevention and warning signs of prostate cancer.
There are a couple different ways the Jeep brand is encouraging owners to support the cause by purchasing an exclusive Jeep 'Stache by Carstache accessory moustache and also by taking photos and sharing them on social media.
Also, if you already have a Jeep and want to support the cause, Jeep has you covered as well. Order a stache for your Jeep here, or at your local dealership store. The car stache costs roughly $50.00 and all proceeds are donated to the Movember foundation. So, style your Jeep up for a good cause, make people laugh, and raise funds and awareness all at once. Sounds pretty awesome to us!
Want the chance to win an all-new Jeep Renegade while supporting the Movember cause? Jeep designed a competition perfect for you. To enter the contest is very simple, only three steps. First, grow out a crazy moustache (if you can't, they do accept fake or drawn on staches). Then, snap a picture of you with the stache, or your pet (instead of you),  on your Jeep, (be as creative as possible!). Finally, just upload it to Instagram or Twitter using #jeepstachecontenst. You can enter once daily! The winner will win a Jeep Renegade.
We would love to see your Movember facial hair craziness, so feel free to share or send us pictures via Facebook, Twitter, or Instagram. Also, if you are in the market for a new Jeep to add a stache too, we have plenty, check out our entire Jeep lineup here.
Photo source: PR Newswire