New BraunAbility Chrysler Pacifica is Wheelchair-Accessible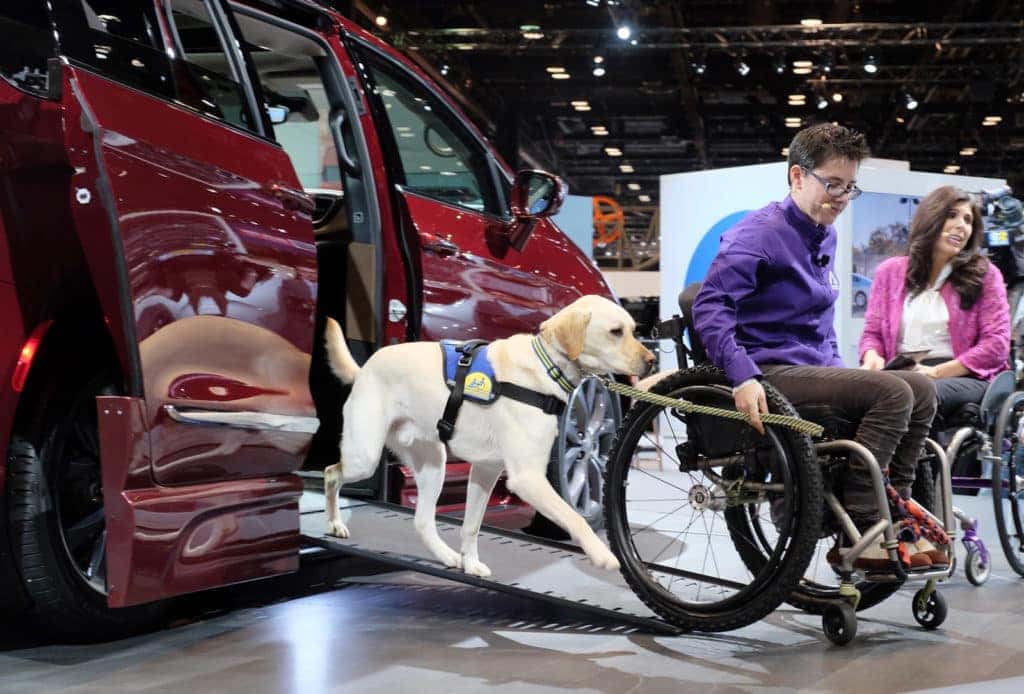 Chrysler has partnered  with BraunAbility (the leading automotive mobility company in the U.S.) to produce a Pacifica made for people in wheelchairs. The van is named the BraunAbility Chrysler Pacifica and it was recently on display at the Chicago Auto Show in February.  
Most cars and vans are not made accessible for those in wheelchairs, and many of the vehicles that are available are very pricey. For that very reason, Chrysler and BraunAbility created an impressive mobility-focussed minivan that is also affordable.
The Pacifica's new features include a wider and more spacious interior, the widest door opening in the industry, and a wheelchair ramp. The ramp is actually an innovative piece of equipment named AccessAbility, and its patent is pending, so Chrysler could be one of the only to offer the feature if patented!
Though the BraunAbility Chrysler Pacifica is the newest automobility vehicle on the market, FCA has a new website, FCA US Automobility, which helps consumers determine the right vehicle and adaptive equipment to meet their needs. Additionally, to help everyone in need of a wheelchair-accessible vehicle affordably obtain one, FCA is will be offering up to a $1,000 reimbursement to eligible customers who incur out-of-pocket expenses to install qualifying adaptive driver or passenger equipment on a purchased or leased new Chrysler, Dodge, Jeep, Ram or FIAT vehicle.
We are proud of Chrysler for making this move and know many of you are to. If the van is something you are interested in for yourself or a family member, or you just want to support it and learn more, follow us on Facebook and Twitter. As soon as more information is released and a release date is given, we will let you know!
Photo source: Auto Guide