New Chrysler Pacifica is a Self-driving Minivan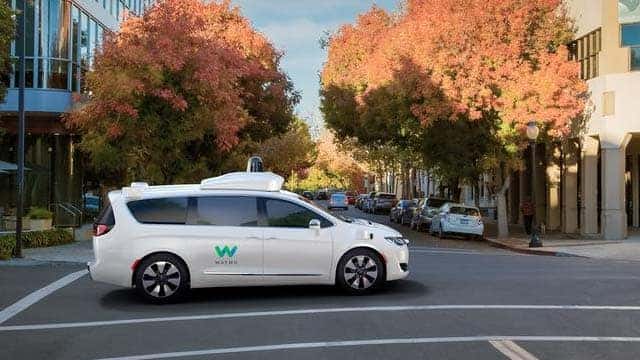 The Chrysler Pacifica has already revolutionized the minivan segment – twice, and now it's about to blow everyone's minds again.
The first Chrysler Pacifica was a gas-powered model, and it surprised everyone with it's sleek appearance and unexpected high-tech features. Then, Chrysler released the Pacifica Hybrid, making it the first plug-in hybrid electric minivan ever. Now, there is a new Chrysler Pacifica — it's a self-driving Pacifica and it is expected to come out in 2017.
We don't know much (yet), but as the automotive show season continues, we are certain to learn more details about the autonomous Pacifica. The self-driving Pacifica is not solely produced by FCA. It's been a collaboration with Google's self-driving team, Waymo. Both companies haven't said much regarding the new Pacifica, but we do know a few things!
First, we know that FCA and Waymo agreed to build 100 of the self-driving Pacificas as a part of Waymo's testing fleet, but if successful, it is likely they will build more. We also know that the self-driving vans will be built off the Pacifica Hybrid's platform. So, not only will the van drive itself, but it will do so efficiently. We also know they have run tests on the new prototypes, including over 200 weather-related tests.
Update
According to the California Department of Motor Vehicles' annual autonomous vehicle disengagement report, Waymo has been busy and their reported results look promising.
Waymo reports that their self-driving cars have logged more than 2.3 million miles, and more than 600,000 miles were on public roads. And of all those miles, Waymo's rate of safety-related disengages fell from 0.8 per thousand miles to 0.2 per thousand miles in 2016.
Essentially, fewer drivers are having to jump in and help out with the testing, meaning the cars are truly and safely driving themselves! Also, Waymo has announced that they hope to see the van hit the roads as in late 2017.
To keep up to date on more self-driving Pacifica information as it is released follow our blog, Twitter, and Facebook. Feel free to browse our current inventory of new Chrysler Pacifica vehicles here if you are interested in the van!
Photo source: Gas 2