New Design + Speed with Dodge Challenger SRT Hellcat Widebody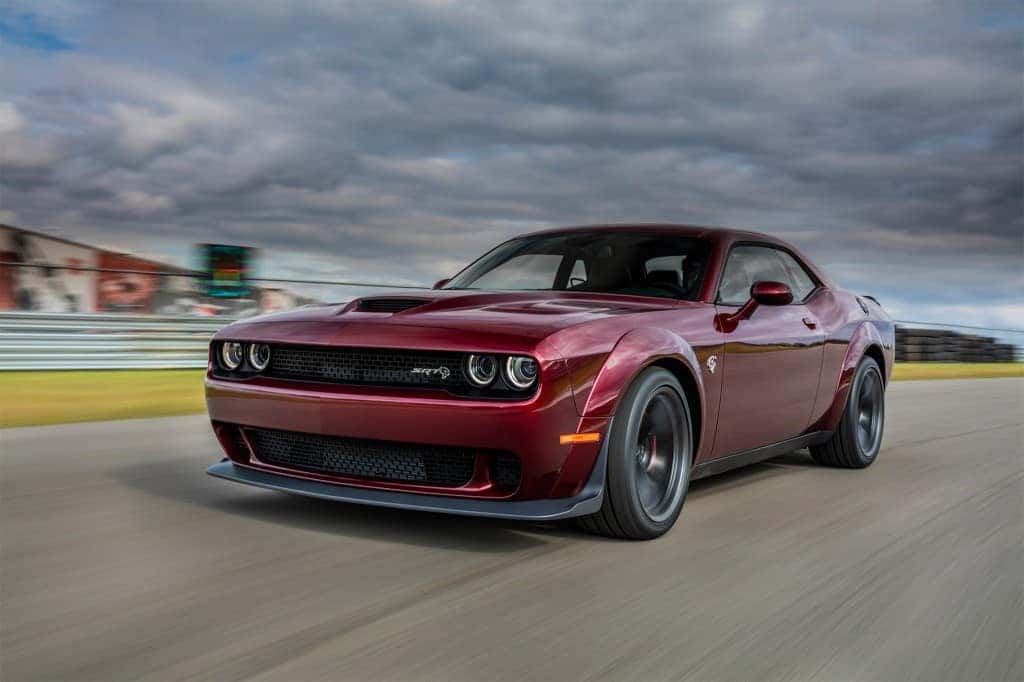 Around since 2015, the Dodge Challenger SRT Hellcat is one of the fastest and best performing vehicles on the market. Its supercharged 6.2-liter HEMI SRT Hellcat V8 engine puts out 707 horsepower, which makes it a fierce competitor, even among exuberantly priced European sportscars. When it comes to handling on the track, the Challenger SRT Hellcat is a beast, and for the 2018 model year Dodge made a new beastlier version, the Challenger SRT Widebody.
To give the car more grip with the road, Dodge used the same widebody design of the Challenger SRT Demon and added it to the Challenger SRT Hellcat Widebody. The new model has 3.5-inch wider fender flares that accommodate 20-inch x 11-inch tires. Also borrowed from the Challenger SRT Demon is a bigger front splitter below the front bumper.
Another improvement to the vehicle's handling is the new electronic power steering (EPS_ system with SRT Drive Modes. The EPS system is the same as the system on the Challenger SRT Demon and it includes different drive modes to help drivers handle their car better in a variety of situations.
Although the Challenger SRT Hellcat Widebody borrows some features from the Challenger SRT Demon, the new model will have the same rear spoiler and it will be taller and has better downforce according to Road Show. Though the changes may sound small, they do increase performance and track times. The Challenger SRT Hellcat Widebody is two seconds faster on a 1.7-mile track and it has a quarter-mile time that is .3 seconds faster. While those numbers aren't huge when it comes to daily tasks, they make all the difference on the track. If you are looking for a place to test out your Dodge performance car out in Miami, check out this article, Drive a Performance Dodge? Miami Has Two Tracks For You.
Interested in a Dodge Challenger? Check out our inventory at Kendall Dodge Chrysler Jeep Ram here. Kendall Dodge Chrysler Jeep Ram has a huge selection of Dodge // SRT models.  Also follow us on Facebook and Twitter for similar news regarding Dodge cars in the future.
Photo source: Motor Trend