New Details Emerge For 2021 Ram Rebel TRX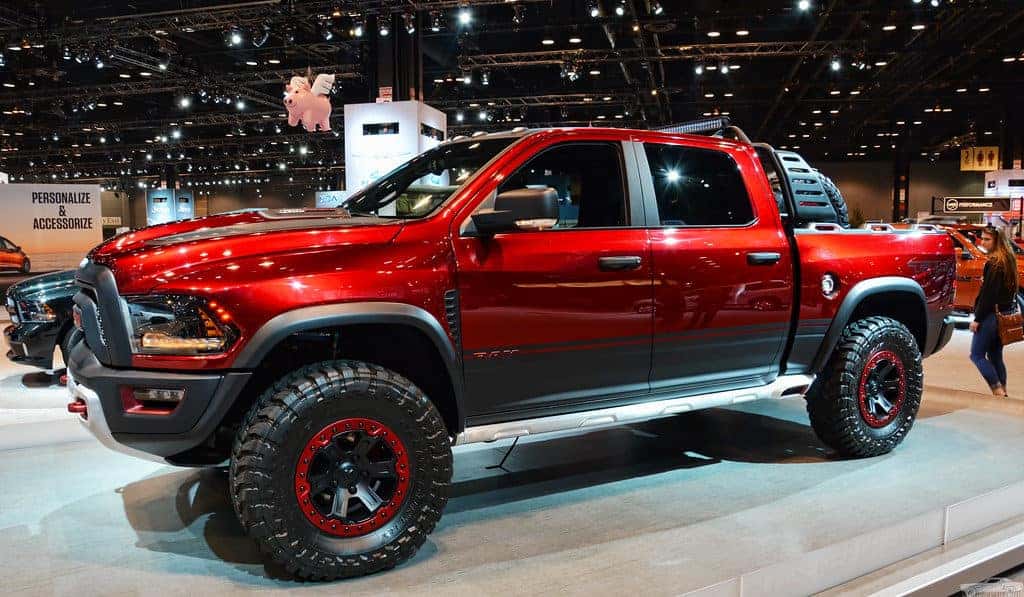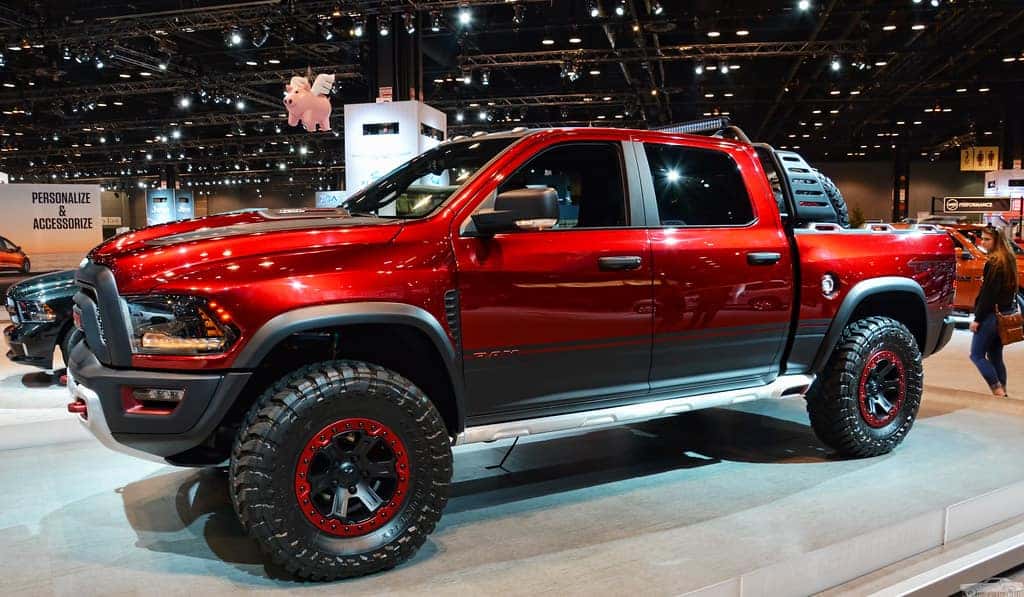 Photo credit: Ram
The competition amongst special edition off-road pickups is heating up with the upcoming 2021 Ram Rebel TRX set to go up against the rival Ford Raptor. The Fiat Chrysler Automobiles (FCA) prized pickup, the upcoming 2021 Ram Rebel TRX, is an exceptional truck that demands attention. There are few vehicles made that even compare. Among them, the Ford brand is playing catch up thanks to the Ram brand's drive and determination to supply owners with an off-road pickup that does all an owner could want. The reason why the Ram Rebel TRX has an edge is the high-performance adjustable suspension and advanced technology. Details are emerging regarding what owners can expect. The new traction management system is ready to help owners adjust to offroad travel with ease. Not to mention, the HEMI V8 Hellcat engine that supplies 575 horsepower. What else can owners expect?
Perks of the Upcoming Ram Rebel TRX
A drive selector mode will be added, similar to what is currently on the Dodge Hellcat trims and Jeep Grand Cherokee Trackhawk trim. Those high-performance vehicles are also made by FCA. This new driving mode selection will support owners for off-road journeys. The Ram Rebel TRX is going to fully support rock crawling and desert running. Could the Ram Rebel TRX be built to handle snow or mud? We'd expect nothing less. The drive modes, first reported by Allpar.com, have not mentioned if owners can alter parameters like the vehicle steering weight, throttle calibration, transmission calibration, among other functions.
What's Unknown Currently About the Rebel TRX?
While there isn't a whole lot of information that has come out, since the vehicle is still not in production yet, we do know FCA and Ram have planned for Rebel TRX to be unparalleled in its ability to travel off-road. The production model will look similar to the concept version that debuted in 2016 with its stout, vented hood and power bulge, impressive ride height, and the ride can change its height thanks to the adjustable suspension. 
This will allow drivers to alter aspects of their driving experience including throttle sensitivity, shift points, and the vehicle's stability control will be controlled. An anonymous FCA source revealed these details to the focus at Allpar.com. One thing that remains unknown is whether or not the Ram Rebel will have the air suspension system found in the 2020 Ram 1500. Electronically adjustable dampers are built into the high-performance vehicles mentioned above, but none of those choices is a pickup. Time will tell what is found in the all-new 2021 Ram Rebel TRX. As always, for those interested in the newest Ram vehicles can come to Kendall Dodge Chrysler Jeep Ram to find fantastic deals.
Drive New Ram With Our Help
Considering driving a new Ram vehicle? Few choices are better than the award-winning 2020 Ram 1500. We can help our customers find exactly what they want to drive. The right vehicle is everything for our clients. Don't wait any longer to get the right choice. We have an incredible selection of new vehicles, including Ram vehicles. We're ready to help our customers purchase or lease at Kendall Dodge Chrysler Jeep Ram. 
Dealing with issues on your current vehicle? Don't wait till 2021 to fix your ride. Allow us to provide you with timely service with an online service appointment. Let us know what work you need to have done and we'll be ready! See you in Kendall soon.