New Ram Concept and UConnect Systems Introduced by FCA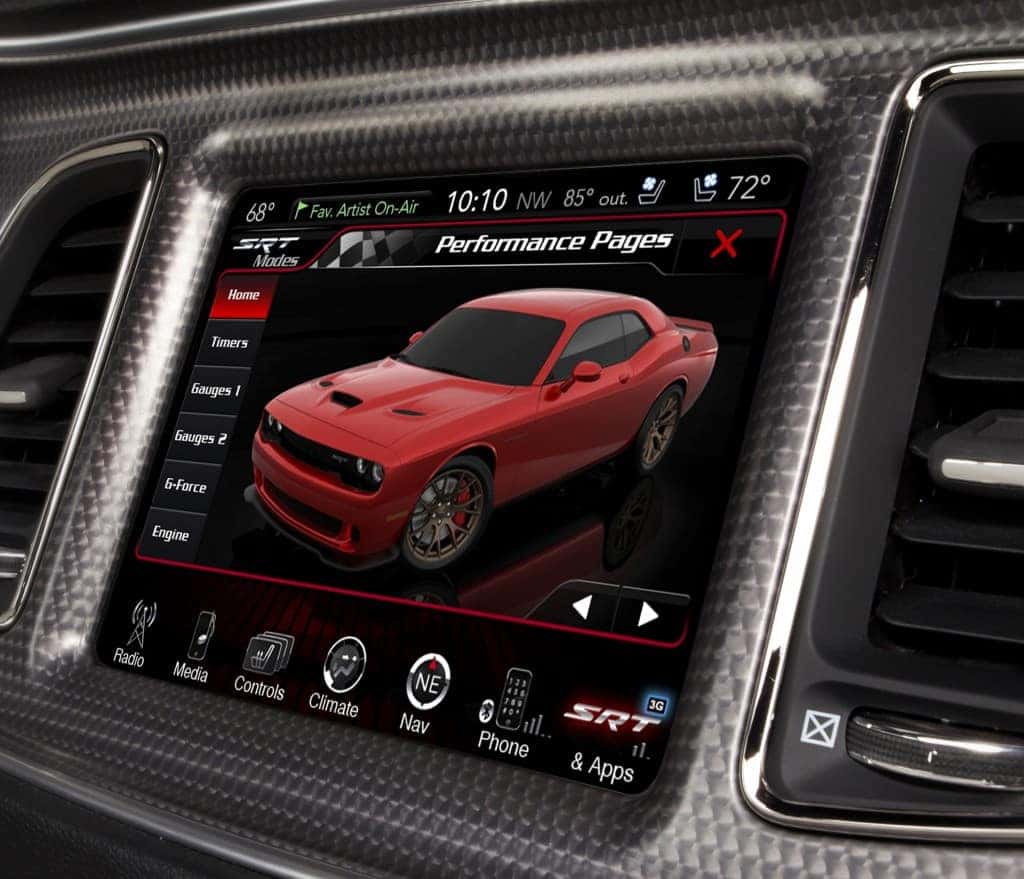 New is always good, and Fiat-Chrysler Automobiles (FCA) is chock-full of new things to talk about for the 2017 model year. From a new Ram concept to a more advanced new UConnect system, FCA is stepping up their game.
New Ram Rebel TRX Concept
Last year, the truck world was amazed with the all-new Ram Rebel, and now it's impressed with the all-new Ram Rebel TRX concept truck. The Ram Rebel TRX has the most powerful engine on a half-ton pickup that Ram has ever built. The 575-horsepower supercharged 6.7-liter HEMI V8 engine pushes the truck upwards of 100 mph.
The concept truck was built on the same platform as the Ram 1500, but it's actually six inches wider and has it's own flair. The Rebel TRX has durable features like a 4×4 Performance Control System with paddle-shifters and front and rear axles featuring severe-duty components. The concept truck has more than 13 inches of wheel travel on all four corners of the truck, and front and rear bypass performance shocks — so it is safe and it has plenty of room for off-roading.
Other features to mention include a RAM front grille with steel bumpers, a Ram specific hourglass body design with huge wheel wells that hold the 37-inch tires, carbon fiber, luxury leather/suede and six-point harnesses materials inside the truck. This bad boy is still just a concept at the moment, but stay tuned for more news.
Improved Uconnect 8.4
In addition to the new concept truck, FCA has now introduced the newest fourth-generation UConnect 8.4 system. For now, FCA will be offering the new UConnect 8.4 system in the 2017 Chrysler 300, Dodge Charger and Dodge Challenger vehicles. There is also a new UConnect system available on the Jeep Grand Cherokee, and this system will have a feature called off-road pages.
Features of the new UConnect system include an upgraded 8.4-inch screen with a higher resolution so it will offer more clarity and more vivid imagery than before. The new touchscreen can also read multiple touch gestures and commands like pinching, tapping, and swiping. Additionally, the new system will be able to connect with Apple CarPlay and Android Auto.
The new Uconnect Off-road Pages will be specific to 2017 Jeep Grand Cherokee models with 8.4-inch touchscreens (for now). Off-road pages will provide drivers with information on the vehicle's off-road systems including the drivetrain, suspension, accessory gauges, and Selec-Train drive modes.
Keep a lookout for these new 2017 vehicles at Kendall that come with the new UConnect system. Also, make sure to follow us on Facebook for any updates regarding the TRX. You can browse our inventory here and check out current FCA vehicles in stock with the older (but still useful) UConnect system.
Photo source: Chryslergroup360.com