Our Favorite High-Tech Features in the 2016 Dodge Journey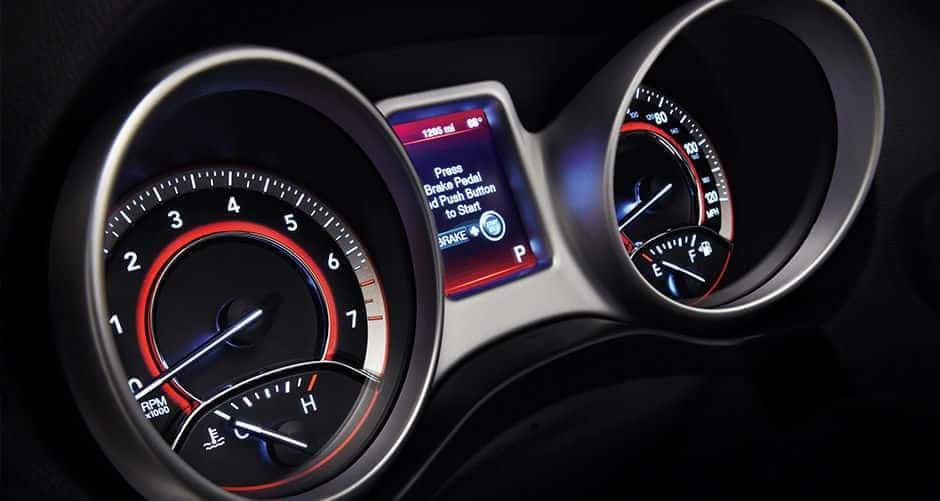 It's 2016. While some vehicles focus on incredible power, cargo space, or style, they rarely possess all of these attributes. However, there is one trait that is shared among all of these current-year vehicles: innovative technology.
Consumers are obsessed with the latest technological achievements, and many of these high-tech gadgets have started to pop up in the automotive industry. The 2016 Dodge Journey is certainly no exception to this sentiment, as the compact SUV includes a number of modern, inventive features.
Of course, there isn't one particular technological inclusion that stands out. Rather, each of these features plays an important role in improving the overall driving experience. Let's take a look at the main technological amenities offered in the 2016 Dodge Journey…
Radio 8.4 Navigation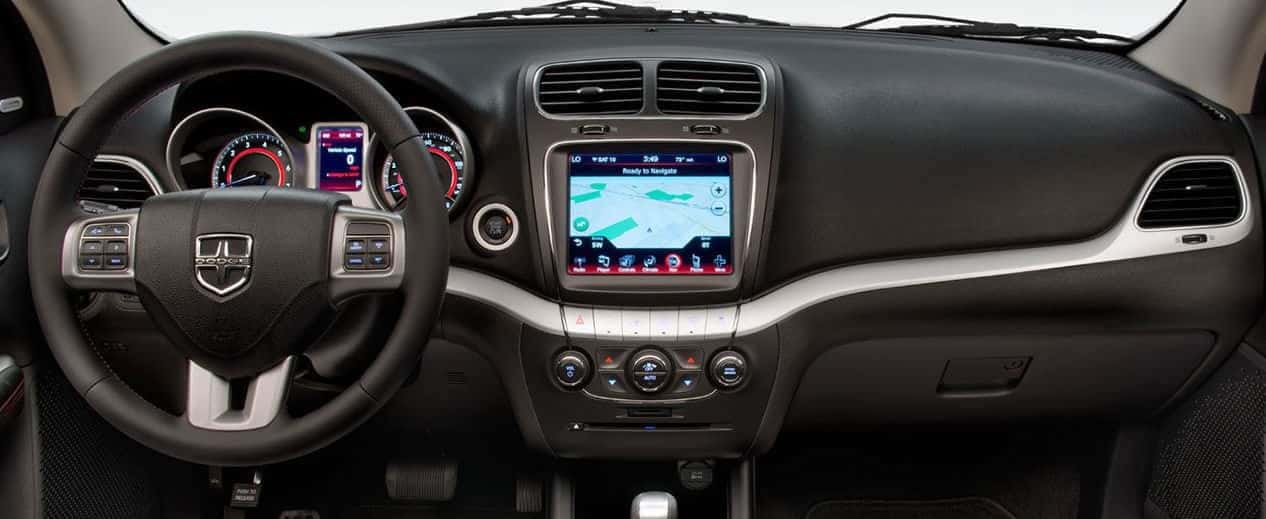 Available via the Journey's 8.4-inch touchscreen, the Radio 8.4 NAV system provides all of the information and functions that a driver could possibly want. Passengers can refer to the system for a variety of real-time updates, whether it be for traffic, sports, or weather. Drivers can check nearby gas prices and ski info, and they can even explore movie times. It's like a mini laptop right at your disposal!
The unit also provides drivers access to the award-winning Garmin GPS Navigation system. The system offers several innovative features, including Lane Guidance (assures that drivers won't accidentally miss an exit) and Junction View (provides realistic views of road signs and intersections). The 'Where Am I?' emergency feature is for those with no bearing of their surroundings, and it can also serve as a tool if you need an address fast.
Customers don't necessarily have to choose the Radio 8.4 NAV system. They could opt for the regular Radio 8.4 technology (which isn't accompanied by the navigation service), the Radio 4.3 (comes with a 4.3-inch touchscreen and access to AM/FM radio), or the Radio 4.3 with Sirius XM (provides access to Satellite Radio).
Speaking of touchscreens, drivers can even take advantage of the unique 3.5-inch customizable Driver Information Digital Cluster Display. The system provides real-time updates on all of the information that may be important to the driver, including performance, navigation, and diagnostics.
Connectivity
While it may not be all that important to the driver, your passengers may be yearning for some kind of connectivity during a long road trip. Luckily, the Journey offers several amenities that will satisfy these tech-obsessed occupants.
The WiFi hotspot will allow your passengers to stay connected to the internet at all times, with the Mopar technology providing access from up to 150 feet away. Meanwhile, the Bluetooth capabilities mean you can seamlessly connect your smartphone to your infotainment system. To keep your gadgets charged, the various USB and AUX ports ensure that they're fully juiced.
Music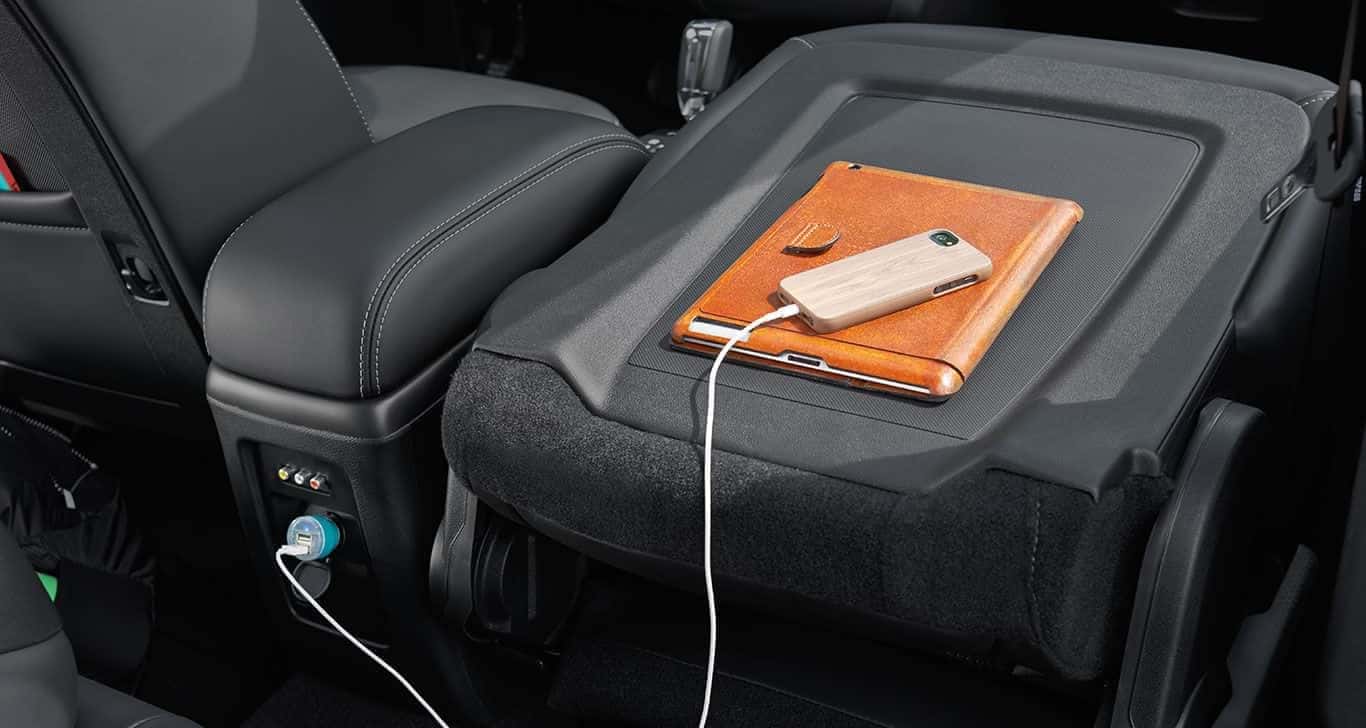 Do you enjoy listening to your favorite tunes while you're driving? Well, you'll have a whole lot of options at your disposal thanks to the SiriusXM Satellite Radio. Drivers can opt for hundreds of different channels, whether they prefer music, talk, or sports.
The accompanying sound systems are the perfect accompaniment to your entertainment technology. The available premium sound system features six premium Infinity speakers, as well as a subwoofer and 368-watt amplifier. The Digital Signal Processing will help enhance the sound coming from those speakers.
Rear Passengers
We know that your younger rear passengers can get restless, and that can take a toll on the driver. Constant questions and complaints could reduce the operator's focus on the road. Fortunately, the 2016 Dodge Journey offers a number of helpful amenities that should keep those rear passengers distracted and occupied.
Via the Rear Seat Video Group I, the Journey will be equipped with a pair of second-row nine-inch screens. Flipping down from the overhead console, passengers can enjoy their favorite movies and even their favorite video games. Plus, thanks to the pair of wireless headphones, the driver and front passenger won't be bothered by whatever media those passengers are enjoying.
Keyless Enter 'n Go
We're sure you've been in this situation: you're coming out of a store with too many bags, and when you've arrived at your vehicle, you realize that you have to finagle and contort your body to secure your keys.
That won't be an issue with the 2016 Dodge Journey. Thanks to the Keyless Enter 'n Go technology, your vehicle will automatically detect when you're within the proper zone. Relying on the key fob, your Journey will automatically unlock the doors, and it can even allow you to start your engine via a simple press on the brake.
Three-Zone Automatic Temperature Control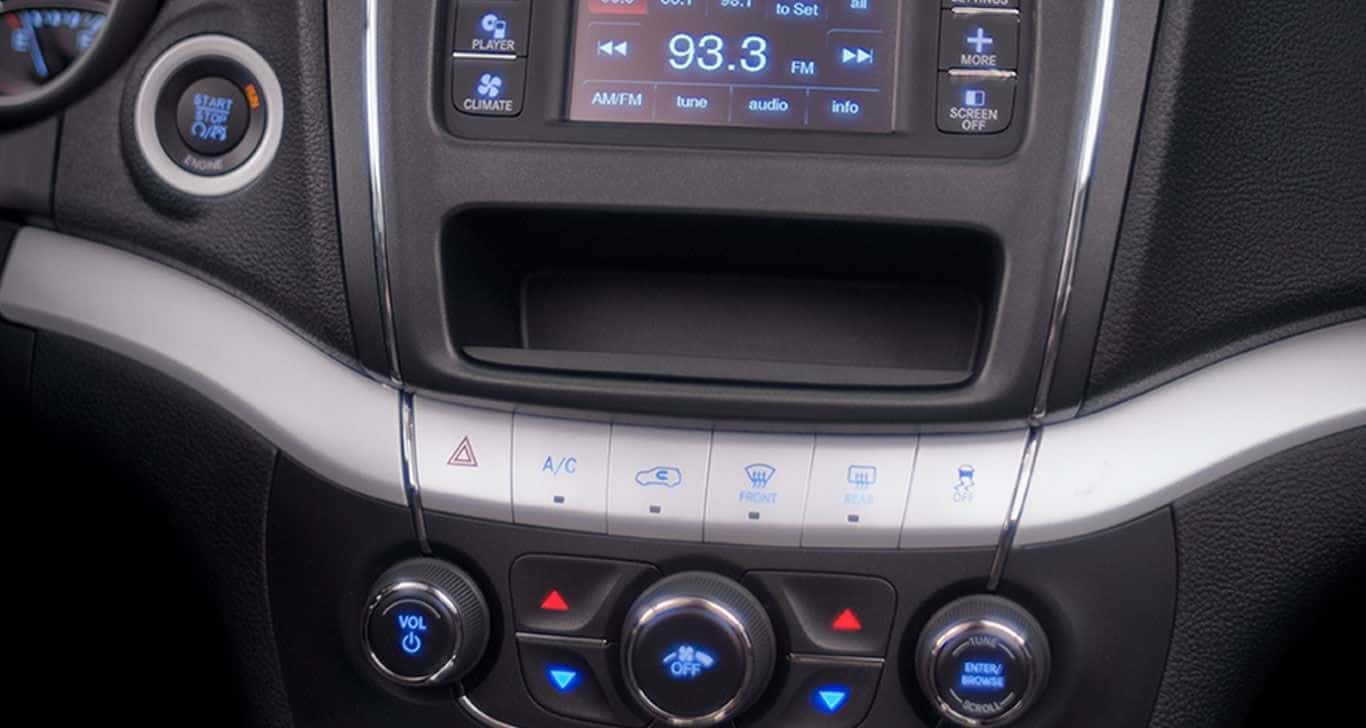 Have you ever found yourself arguing with other passengers about the temperature in the car? Some prefer it warmer, while some enjoy a cooler ride.
In the 2016 Dodge Journey, each passenger can sit in their individual optimal comfort level. The driver, front passenger, and rear passenger will receive their preferred amount of heat or air conditioning, so you'll never have to hear "I'm too cold" or "put on the A/C" ever again.
MirrorsM
Sure, you probably don't expect technology from your mirrors, but then again, the Dodge Journey isn't your typical compact SUV. The power exterior mirrors can easily be adjusted to provide a better vantage point of the road. However, most importantly, the mirrors are heated, so drivers won't have to worry about any ice or snow accumulating on the glass.
Parkview Rear Back-Up Camera
While this technological feature doesn't provide much entertainment, it will certainly play a role in keeping your new ride out of harm's way.
The Parkview Rear Back-Up Camera provides the driver with a view of everything that's happening behind their vehicle. This will be especially useful when backing out of a parking space, as drivers can better anticipate a curb, a trash can, or even another vehicle.
See? It's impossible to zero in on one particular technological feature, and it's even tougher to determine which amenity helps the driver the most.
While reading about these features is all well and good, a prospective customer won't truly be able to appreciate these technological amenities without getting behind the wheel of the 2016 Dodge Journey. Head down to your local dealership and check out these offerings in person!