Our Five Favorite Features of the 2016 Jeep Patriot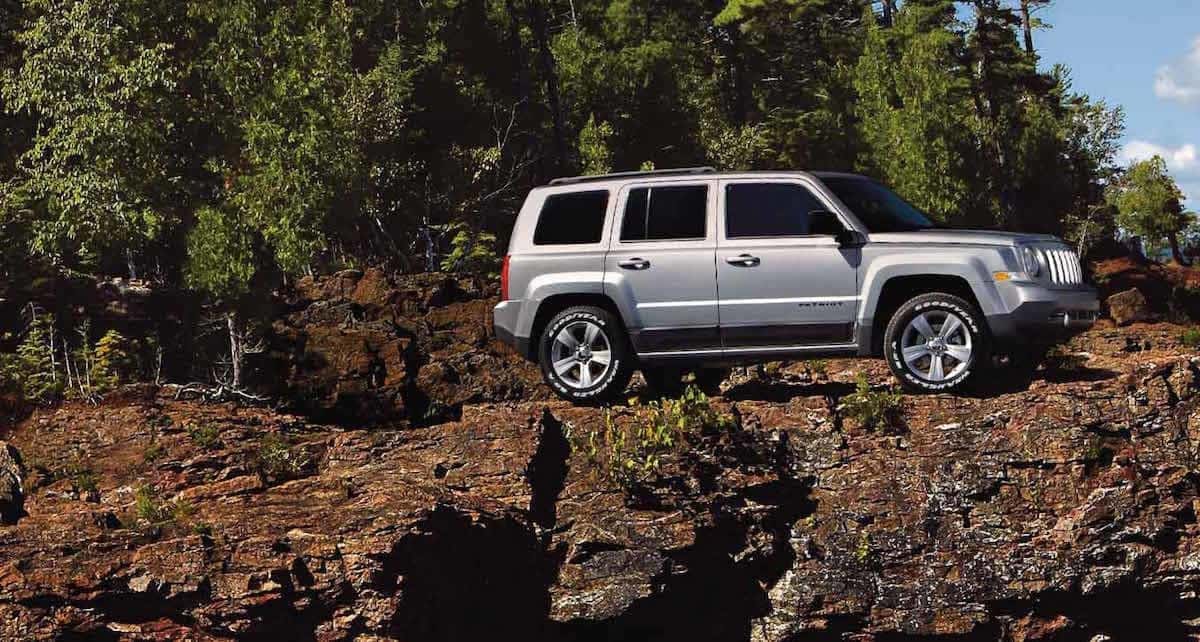 There's a lot to like about the 2016 Jeep Patriot. The compact sports utility vehicle is obviously one of the most affordable options in the segment, and it's also among the most fuel efficient. There are a number of entertainment features, security functions, comfort amenities… even a whole lot of cargo room.
As you can see, it's rather difficult to zero in on just one particular feature or aspect to celebrate in the 2016 Patriot. Instead, let's explore several notable amenities offered on this year's compact SUV. While these attributes may not be preferred by everyone, we're sure most car buyers will appreciate everything the Patriot has to offer…
Liftgate Speakers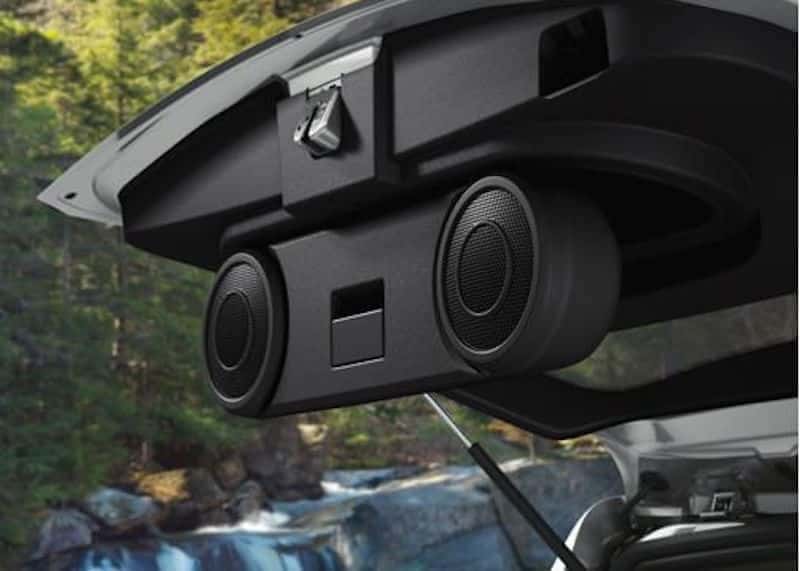 If you're planning on taking your 2016 Jeep Patriot on an off-road excursion, you're going to schedule those occasional breaks. These are nice opportunities to rest and regain your bearings.
Of course, you could also liven up the entire experience with the Patriot's pair of flip-down rear liftgate speakers. Literally attached to the rear door, these speakers allow owners to appreciate their music even when they're not sitting in the cabin. The unit is perfect for camping or tailgating, and it's certainly a feature that you won't find elsewhere.
The Patriot's engineers didn't expect the driver to rely strictly on these speakers while they're operating the vehicle. That's why the vehicle is also equipped with either a four-speaker audio system or the advanced 368-watt, nine-speaker Boston Acoustics Premium Sound System (with a subwoofer included).
Drivers can access their favorite tunes via the Radio 430 NAV system (or any of the smaller offerings). The 6.5-inch touchscreen provides drivers with SiriusXM Satellite Radio or your standard AM/FM radio (as well as Garmin GPS Navigation and other helpful applications). Drivers can even connect their MP3 player to the system, allowing them to jam out to all of their favorite playlists.
Folding Rear Seats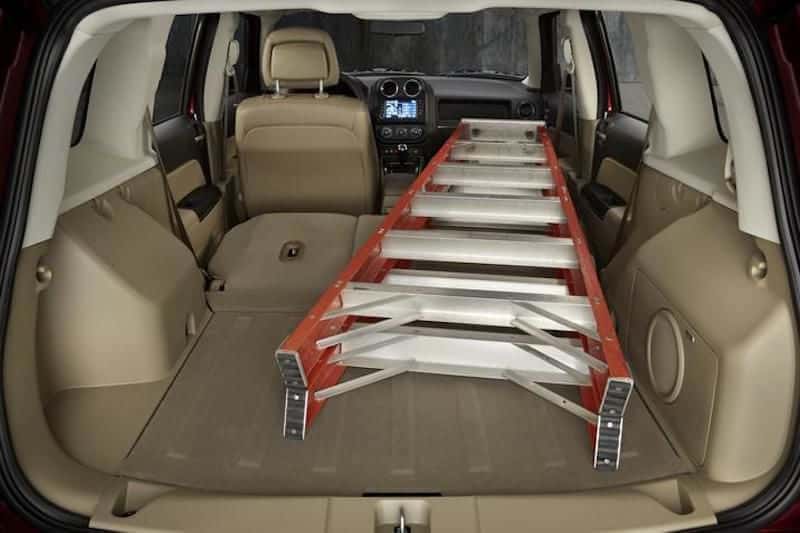 Sure, most large vehicles (especially SUVs) offer drivers an opportunity to hide their rear seats, thus maximizing cargo room. However, most of these reclining rear seats provide the driver with little flexibility. That won't be an issue with the Jeep Patriot's 60/40 split-folding reclining rear seats. Drivers can maneuver their rear seats in any desired position, meaning they can fit any odd cargo while still being able to seat rear passengers.
When all of the seats are hidden, drivers can take advantage of the incredible 53.5-cubic-feet of cargo room. You surely expected some amount of space from the 2016 Jeep Patriot, but I'm sure you didn't anticipate this much roominess.
Engine Options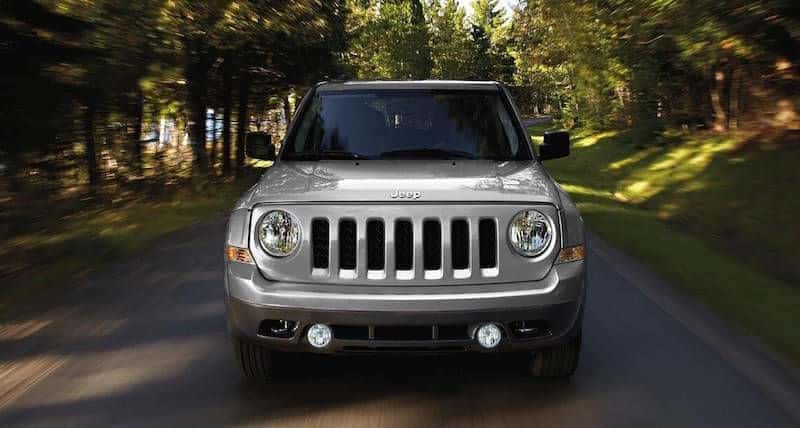 This isn't necessarily a feature, but we couldn't discuss the 2016 Jeep Patriot without mentioning the vehicle's two impressive engine offerings. While the engines' power is certainly adequate, these units make a name for themselves via their efficiency. That probably explains why the vehicle has earned Kelley Blue Book's KBB.com Five-Year Cost to Own Award for the past two model years. Based on what we know about the 2016 Jeep Patriot, we'd reckon the nameplate could make it three years in a row.
The 2.0-liter DOHC 16-valve four-cylinder engine provides enough power without compromising the astonishing fuel efficiency. The unit pumps out 158 horsepower and 141 pounds-feet of torque, enough muscle to overcome any obstacle or terrain. The unit is also incredibly efficient, a rarity when it comes to SUVs. Drivers can expect up to a 30 mile per gallon highway fuel efficiency, which ultimately translates into a 400-mile range. The 2.0-liter engine is accompanied by either the five-speed manual 4×2 transaxle transmission or the CVT2 automatic transmission (with AutoStick feature).
The alternative is the more "hulking" 2.4-liter World Engine, which can pump out 172 horsepower and 165 pounds-feet of torque. These impressive specs play a significant role in the Patriot's 2,000-pounding towing capacity. When partnered with the five-speed manual transmission, drivers can expect the system to deliver a 29 mile per gallon highway efficiency.
Sure, the power specs may generally be middle-of-the-road when it comes to compact SUVs. However, if you're pursuing a Jeep Patriot, you're probably more focused on the incredible efficiency, anyway. In that case, you'll be more than happy with the compact SUV's engine options.
Interior Seating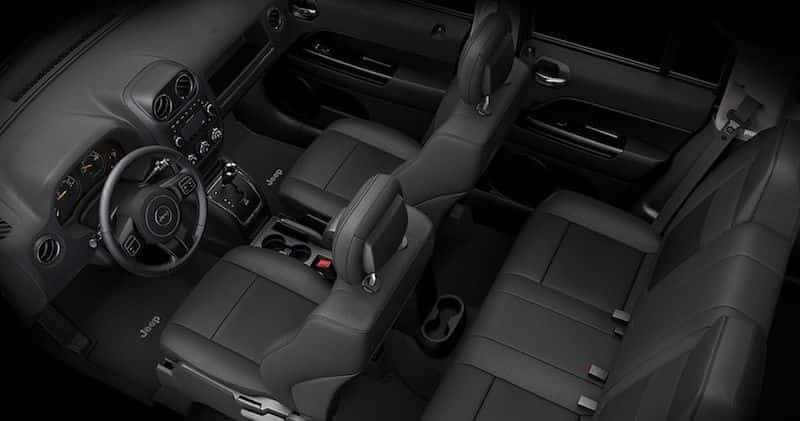 Luxury and comfort. Those are the two attributes that will come to mind as you're relaxing in the Patriot's front and rear seats. The surfaces can be covered with premium cloth or the opulent 'light pebble beige' trim (with dark slate gray accent stitching),
For optimal comfort, drivers can add the heated front seats, which will keep the driver and front passenger warm during those cold winter months. The Automatic Temperature Control will also play a role in keeping everyone comfortable, as each passenger can personalize the airflow to provide their preferred level.
Sentry Key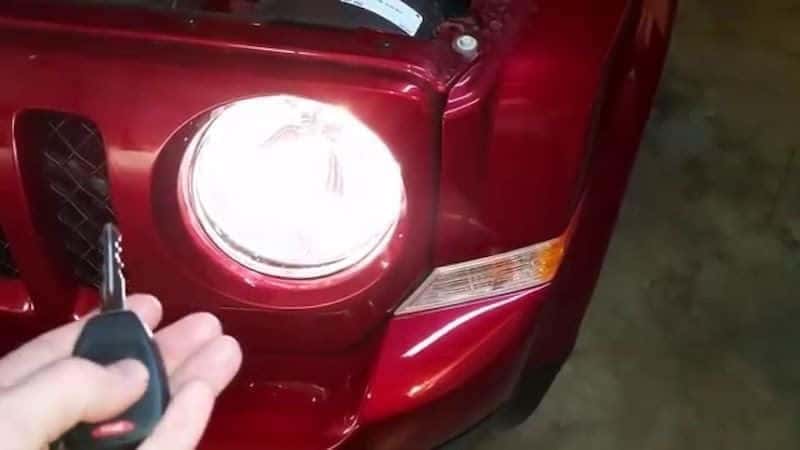 Even if you live in a relatively safe neighborhood, a bit of extra security is never a bad idea. Thanks to the Sentry Key antitheft engine immobilizer, only the Patriots' owner will have access to their compact SUV. The vehicle's engine will refuse to operate unless the driver is accompanied by the key, completely eliminating the chance that someone could hotwire the ride.
Plus, the remote keyless/illuminated entry technology allows drivers to lock/unlock their door or access their flip gate from up to 50 yards away. Drivers can even equip their Patriot with the Remote Vehicle Starter, so you can warm up your vehicle from the comfort of your own house.
It's impossible to proclaim any of the previously-mentioned features as our "favorite." The interior is notable for it's comfortable and luxurious seating, as well as the flexible cargo area. The powerful and efficient engines will allow you to appreciate your Patriot's performance, and the Sentry Key will ensure that you're the only person controlling the ride. Of course, we can't forget about the liftgate speakers, the perfect accompaniment for any tailgate party! All of these amenities are bold, innovative, and (of course) much appreciated.
There's a whole lot to like about the 2016 Jeep Patriot, but you can't truly grasp all the vehicle has to offer until you actually sit behind the wheel. Once you've done that, maybe you can determine which of these features you prefer!