Outfit your Ram Truck with the Best Mopar Accessories Available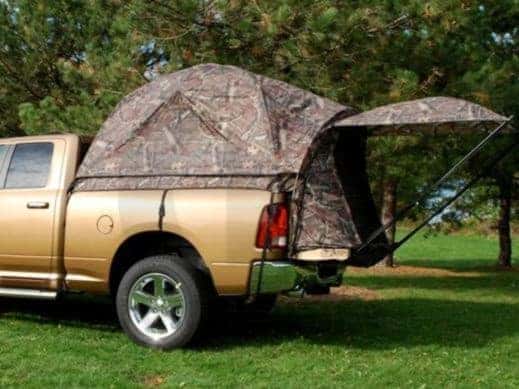 Owning at Dodge Ram is a pretty incredible experience. Getting behind the wheel of one of the most powerful and capable pickup truck on the road today, is enough to get the adrenaline pumping. While part of the country may be covered in a deep layer of snow, and unable to fully enjoy all the awesome accessories available for their Dodge Ram pickup truck, we lucky Floridians have no such problem. Checking out all of the accessories that Mopar makes for the Dodge Ram lineup of pick up trucks, is like flipping through a toy catalog at Christmas time when writing your list to Santa. Christmas may be behind us, but it's never too early to start writing a list of must-haves – so we thought we would highlight a few of our favorite Mopar accessories.
Tents: It's like turning your pickup truck into an RV…sort of. The Mopar tents can fit right over your truck bed, but also work standing alone, if you prefer to camp on the ground. The quality of craftsmanship and pure genius of these reliable and convenient tents make them a must-have for any truck owner.
Cargo Ramps: The heavy duty cargo ramps make getting all of your gear into the bed of your pickup a breeze. Whether it's your dune buggy, motorcycle, or just a lot of heavy gear – the Mopar cargo ramps will make your life so much easier.
Sport Utility Bars: These are simple, yet definite must-haves for your Ram truck. They extend your bed's carrying capacity, all while supporting additional bike, kayak, and cargo racks.
For a full list of awesome and noteworthy must-have Mopar accessories for your Ram truck, come down to Kendall Dodge Chrysler Jeep Ram and ask one of our friendly and knowledgeable sales associates for more details. We will fill you in, and help you order the best accessories to fit your lifestyle.