Pennzoil's Farewell to the Unforgettable Dodge Viper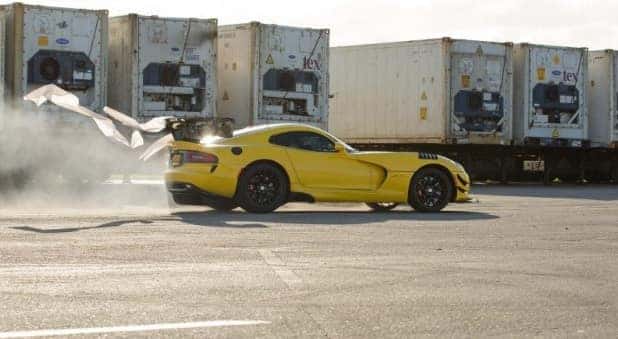 We will sure miss the Dodge Viper! Since the early '90s, the Viper has been tearing up tracks and zipping down streets, but last year Dodge decided to cut the cord and end mass production of the Viper after the 2017 model year. To commemorate the vehicle in all it's glory for its last year of production, Pennzoil created an awesome video to remind us what why we love the Dodge Viper.
Filmed close-to-home in Miami, Pennzoil's video shows a bright yellow Viper tearing, drifting and owning South Florida and the Port of Miami. It's license plate, "V8 EATR," reminds us that the Dodge Viper can leave almost all V8 vehicles in the dust as it is powered by an 8.4-liter 10-cylinder engine. To put it in in perspective the Viper accelerates from 0-60 mph in 3.3 seconds and it does a quarter-mile in 11.5 seconds!
The last Viper models are going fast, so get yours while you still can. Check out our inventory of Dodge Viper's at Kendall Dodge Chrysler Jeep Ram here.
Photo source: Pennzoil