Plans For the Future of the Dodge Charger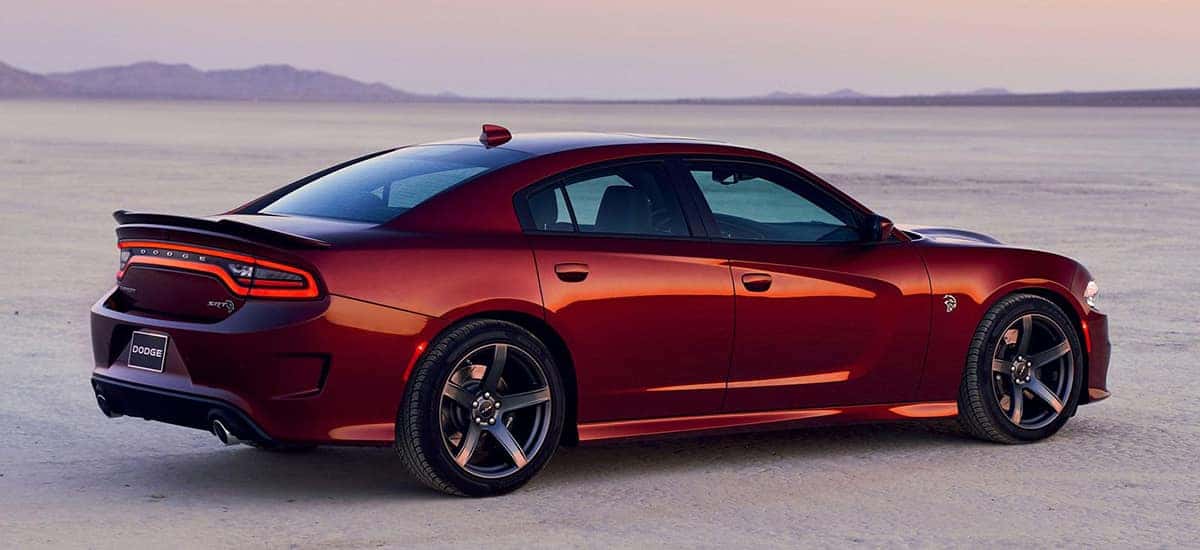 Photo credit: Dodge
What are the plans for Dodge and their Dodge Charger for 2019 and beyond? Despite the sedan market shrinking across the automotive industry in favor of SUVs, crossovers, and pickups, there was no slowing down for the Dodge Charger in 2018. The best-selling large car in the nation in 2018 was the Dodge Charger with 80.226 units sold. This is despite not carrying a major refresh since 2011, but that's expected to change in the coming future. What will Dodge do for their ever-popular muscle car? Let's explore where Dodge will go next.
Latest Dodge Charger Update
Fiat Chrysler Automobiles (FCA), the parent company of Dodge, has plans for the 2020 Dodge Charger to be offered with a Widebody trim available including the R/T Scat Pack and the SRT Hellcat trim. It is unknown if the supercharged 6.2-Liter HEMI V8 engine will be added or if there will be a new 7.0-Liter HEMI V8 engine. Expectations are the trusted 485 horsepower 6.4-Liter HEMI V8 should be an available powertrain option. While these widebody options are expected to resemble the Dodge Charger, they are expected to look quite unique with their front and rear fascias. Mopar Insiders' site that the Charger Widebody should include the 20-inch by 11-inch aluminum wheels with a dual five-spoke design and carry 305/35ZR20 Pirelli tires.
FCA is still aiming to increase Dodge's high-performance vehicles, as they stated during their five-year-plan last year. The next wave of Dodge Charger muscle will most likely see an increase in horsepower for each powertrain option. Just as the 2018 variation increased 10 horsepower with the 6.2-Liter supercharged V8 up to 717 horsepower with the Dodge Challenger. Expect the Dodge Charger to still be as powerful as ever going forward. But, as the future comes closer, many customers hope to reduce their carbon footprint. The Charger might receive some help in making that possible.
Increases In MPG? Additional Changes?
Some believe Dodge will gain a turbocharged 2.0-liter four-cylinder with an eTorque mild hybrid assist at some point in the future. If that is the case, there's definitely going to be an increase for the Dodge Charger overall mpg. Currently, the 2019 Dodge Charger has a more than respectable 30 highway mpg. Perhaps as early as the 2021 Dodge Charger lineup we could have a more fuel-efficient ride with similar horsepower, but even better fuel ratings. That's something that would help attract new customers while keeping current fans happy.
As far as style goes, the last update to the Dodge Charger came in 2015 with a revamped body frame. Those changes resulted in everything except the roof and rear doors from the exterior panels being changed to look smaller and resembling the 1960 Charger look. Fans and critics alike will have to wait to see what comes ahead for any changes to the look of the current Dodge Charger.
Find All New Dodge Vehicles Right Now
Looking to experience the speed and power of a Dodge muscle car? Kendall Dodge Chrysler Jeep Ram has the new 2019 Dodge Charger as well as new Dodge Challengers. From sales to repairs, we're here to help all of our customers. Wondering if you should buy or lease? Let us help you make the right decision. From trade-ins to selling, we're ready to provide a solution for all our customers. We want to make sure your next trip up north is something special.
Our professional service team handles repairs and regular maintenance daily. We hope to get your vehicle back into tip-top shape. With a simple online service appointment, we can get started on making you a happy customer. We look forward to seeing you soon!