Plans to Go Electric Revealed by Fiat Chrysler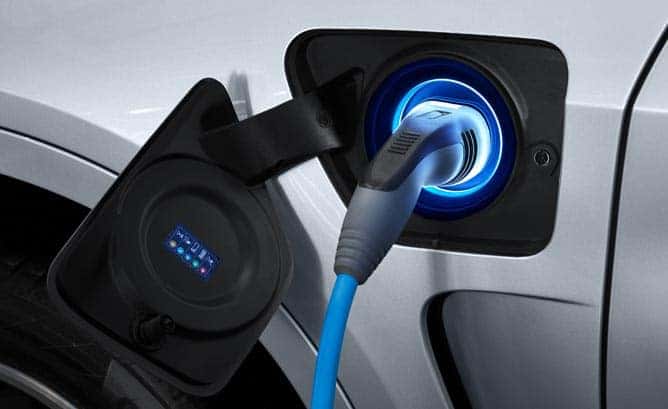 Fiat Chrysler Automobiles (FCA) recently released the details on their plans to take the various automotive brands and electrify them. To be more precise, the FCA Group intends on making hybrid, plug-in hybrid, and electric versions of their top selling vehicles in an effort to enter the alternative fuel vehicle market and finally compete. Over the next five years, we're going to see many changes coming from FCA.
It's Electrifying!
To grab the bull by the horns as it were, the FCA Group is investing $10 billion into the development of electric vehicles from now until the year 2022. Counting 2018, that's five years to create a lineup of alternative fuel vehicles. To start, FCA will be cutting out methane and diesel-powered vehicles, and will instead look to their key players to pick up the slack. Some brands have already had some success.
In early 2017, the Chrysler Pacifica Hybrid was released and started making headway into the alternative fuel market for FCA. Soon after, the hybrid minivan was picked up by the (formerly Google) Waymo self-driving vehicle project. Following much of its success, over 60,000 Chrysler Pacifica Hybrid units now make up the Waymo fleet, and that's just the start. The 2018 Jeep Wrangler JL and the 2019 Ram 1500 were just released with the mild-hybrid system known as eTorque, able to offer hybrid engine functions and provide vehicles with more torque.
When it comes to the five-year road map for Jeep, many electric and battery-electric vehicles (BEVs) can be seen in the future. The FCA Group has stated at least 14 electric vehicles and BEVs will be produced for Jeep by 2021. Two other FCA brands, Maserati and Alfa Romeo are also joining in, and with that, all FCA has to say is, "We're going after Tesla."
Taking on Tesla
Big words for an automotive brand with very few electric vehicles currently in the market. By placing a larger focus on Maserati, Ram, Jeep, and Alfa Romeo, the FCA wants to give Tesla some competition for their all-electric lineup. After hurt-feelings over the Model S that was said to "kill all Maserati vehicles", Maserati started up the "Maserati Blue" Program. This program was made to outline the redesign of four cars, including the new gen flagship Quattroporte and the Levante SUV, as electric vehicles.
That takes care of duking it out with a luxury electric vehicle brand, but what about high performance vehicles? Surely no one is going to take a battery-powered Dodge Challenger seriously. And yet, that's exactly what the FCA Group is planning. After seeing the success and expansion of the Street & Racing Technology (SRT) program, FCA will be working on electric-oriented performance vehicles in the future. They know vehicles like the Dodge Challenger SRT Hellcat will still get blood pumping, but making electric or battery-electric vehicles with a little more chutzpah seems to be the goal. Who knew?
Welp, Fiat Chrysler Automobiles sure has some interesting plans set for the next five years. Want to share your thoughts? Chat with us on Kendall DCJR social media.
Photo Source/Copyright: hybridcars.com