Possible Dodge Grand Caravan Prototype Spotted in the Wild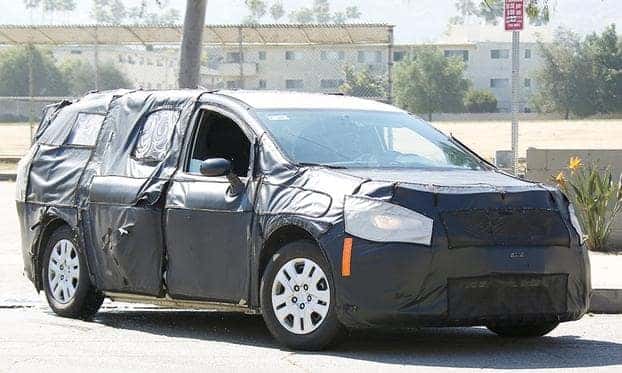 For many years, the Dodge Grand Caravan has been the number one minivan on the road. While some companies have run away from this market, others, including Dodge, realize there is still plenty of growth to be had.
Dodge never ceases to amaze when it comes to pushing its next generation Grand Caravan to the public. And guess what? We should not expect anything but greatness the next time around.
It is being reported that a potential Dodge Grand Caravan prototype has been spotted. While this goes against the belief that the next Fiat Chrysler minivan is going to be a Chrysler, it is still exciting nonetheless. After all, anytime a new Grand Caravan hits the market it is sure to shake up the automotive industry.
Despite continued reports, as well as confirmation from FCA CEO Sergio Marchionne that its next minivan will be a Chrysler, the photos that continue to surface tell a different story.
It appears that the next generation Grand Caravan will be similar in some ways to the current Dodge Durango.
When Will the Real Answer Come Out?
Unfortunately, consumers and FCA enthusiasts have a little longer to wait until the real answer comes to the forefront.
The next FCA minivan will not be unveiled until the 2016 Detroit Auto Show. While this is still a ways off, it will give everybody plenty of time to speculate.
In addition to which brand will launch the next FCA minivan, here is something else to get you excited: a plug-in hybrid model is expected, complete with the equivalent of 75 miles per gallon.
For years, people who have purchased minivans instead of SUVs due to the interior space as well as the better gas mileage. With a plug-in hybrid, FCA will have a model on its hands that outperforms every other minivan on the road, in terms of fuel economy.
If you don't want to wait around for the next generation Grand Caravan, visit a Dodge dealership in your area. We have many models on our lot, ensuring that you find one that suits your every want and need.
The minivan market is thriving!