Quick Guide to Dodge Challenger Terms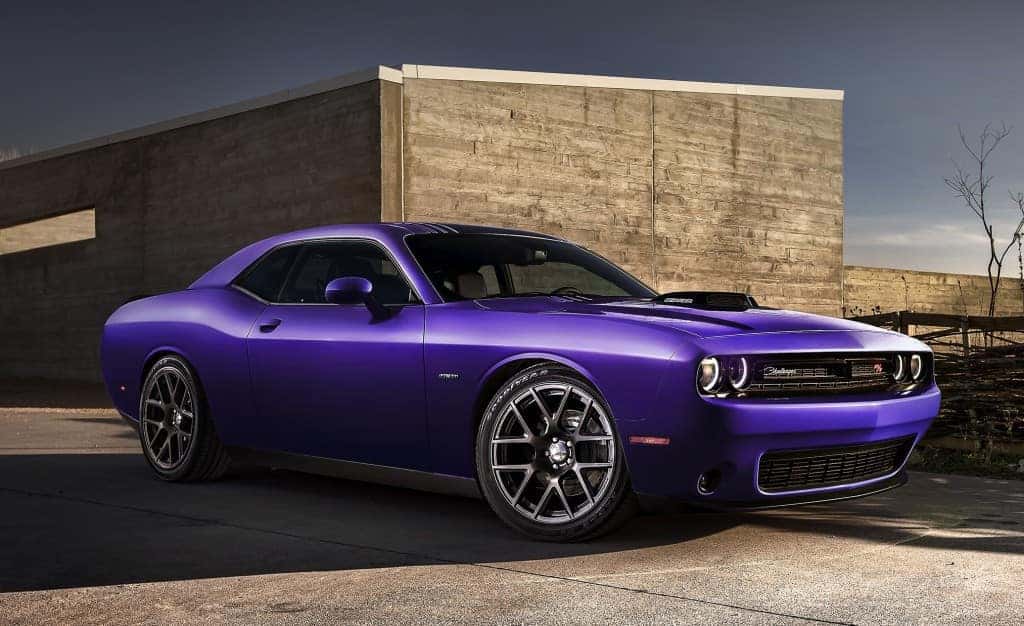 If you are on the market for a Dodge Challenger, you might be surprised by all of the specific terms associated with the muscle car. Shaker, R/T, SRT, HIP are all terms specific to the Dodge brand's family of cars and the Challenger lineup includes all of those terms.
Shaker
Also referred to as a shaker hood or shaker scoop is a term for a special type of hood that comes standard on three Challenger trims, the R/T Shaker, R/T Plus Shaker, and the 392 HEMI Scat Pack Shaker.  
A shaker hood is a car hood that has a cutout for an air intake that is mounted on the engine's air cleaner and extends above and through the opening in the hood. The name Shaker is related to the fact that it shakes from the engine's vibrations and provides an interesting visual since the hood remains stationary as the scoop shakes.
Speaking of hood scoops, the all-new 2018 Dodge Challenger SRT Demon has the largest hood scoop (45.2 inches) ever used on a factory production car.
Scat Pack
Scat Pack refers to an optional kit that adds horsepower and some Challenger and Charger models come standard with a Scat Pack package. There are three different Scat Pack package options and they can be added to any Challenger and Charger that is equipped with the 5.7-liter HEMI engine. Scat Pack 1 adds 18 horses and comes with a Mopar cold air intake and a cat-back exhaust, Scat Pack 2 adds 30 horses to the Challenger with features including a performance camshaft and new engine calibration, and Scat Pack 3 adds 58 horses with Mopar performance CNC ported cylinder heads, Mopar hi-flow headers, engine calibration.
R/T
R/T stands for "road and track." R/T trims are available on the Challenger and Charger lineup and they have additional performance features for the track including an upgraded suspension, upgraded tires and brakes.
SRT
SRT is an acronym for Street and Racing Technology, which is a special division of performance car engineers within FCA. There are currently three Challenger trims equipped with SRT engines, the Challenger 392 HEMI Scat Pack Shaker, Challenger SRT 392 and the Challenger SRT Hellcat. In addition to the advanced SRT engines under the hoods (6.4L V8 SRT HEMI engine or the supercharged 6.2L HEMI V8 SRT Hellcat engine), the Challenger trims also have several upgraded performance features and unique badging.
The all-new Dodge Challenger SRT Demon is also a member of the SRT family and the model is expected to be released in late-2017.
HIP
HIP has less to do with performance and more to do with style. HIP stands for "high impact paint." HIP paints are unique and bright car hues that are specific to Mopar. For the 2017 model year, Dodge released a few of the past HIP colors and they include Plum Crazy, Sublime Green, and Go Mango.
We hope you found this information both useful and interesting! If you are in the market for a new Dodge Challenger, check out our large inventory at Kendall Dodge Chrysler Jeep Ram here.
Photo source: Car and Driver