Quick Towing Guide for Dodge and Ram Trucks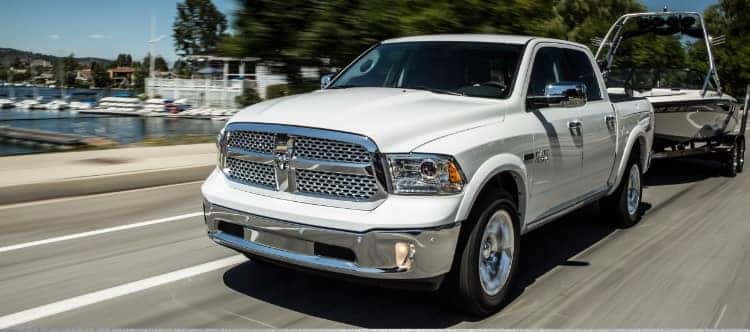 Spring is here and summer is just around the corner which means it's time for boating, fishing, and water sports. Do you have a truck or SUV to tow a boat or jetski? If not and you need one, check out this guide for help! Not only will we teach you the tips and tricks for towing, but show you which vehicle best fits your needs.
When it comes to towing there are a few things to keep in mind:
Towing capacity
Hitch classes:
Tongue weight
Trailer weight
Quick Notes
Diesel engines generally tow more than gas engines due to their increased torque
Bigger axle ratios generally have a higher towing capacity
If you will be using a boat ramp, four-wheel drive is a wise choice
Here's a quick guide of the weights of common towable water vessels.  
Jet Ski: 300 – 500 pounds
Small boat: 2,000 – 9,000 pounds
Boats up to 39': 10,000 to 16,000 pounds
Boats up to 45': 15,000 to 25,000 pounds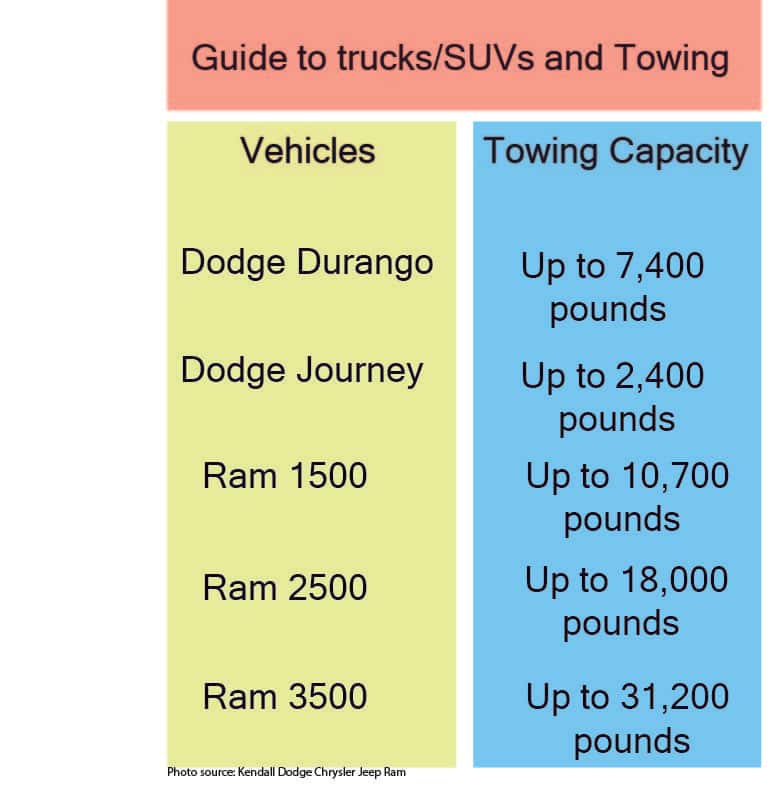 Check out our Dodge and Ram inventory at Kendall Dodge Chrysler Jeep Ram to find the perfect towing vehicle for you.