Ram 1500 EcoDiesel Gets Official MPG Rating from the EPA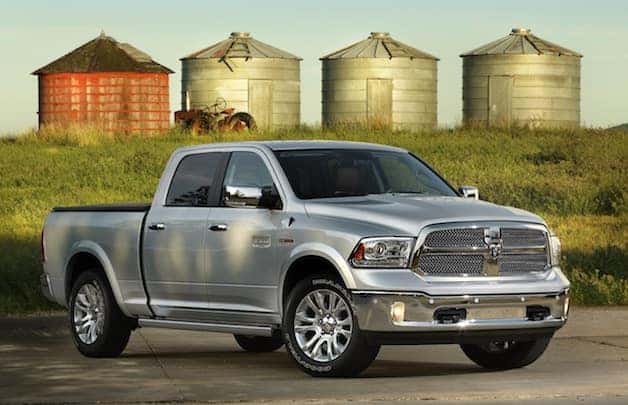 At Dodge Ram, we know that owning a truck can sometimes mean spending more in maintenance. The cost of gas is through the roof, and keeping your fully-capable truck's tank full, can be strenuous on the checkbook. While some people may say, "Why not just get a small sedan?" true truck people know that this notion is not even in the realm of possibilities. Truck owners know that the power, strength, and dependability under the hood of their pickup truck is worth every extra penny spent at the pump. Now, thanks to new technology and the Ram truck brand – pickup truck owners no longer have to sacrifice the green stuff for their full-size love.
The fuel economy ratings for the Ram 1500 EcoDiesel have officially been released by the EPA, and we think that pickup truck fans are going to like what they hear. The full-size Ram 1500 EcoDiesel comes with a 3.0-liter diesel V6 engine, and gets a whopping 20 mpg in the city, and an even more impressive 28 mpg on the highway. The combined EPA rating for the truck is 23 mpg. Comparing to another full size pickup truck currently on the road, the Ford F-150, which gets 17 mpg city, and 23 mpg highway – with a 3.7-liter V6, EcoBoost engine. That Ford example is the most fuel-efficient pickup truck Ford currently offers. The major automotive brand made the decision not to introduce a diesel model, whereas Chrysler Ram obviously decided differently.
Ram trucks are already an award-winning example in the pickup truck segment, and beats out competitors time and again in all different types of categories. Thanks to the Ram 1500 EcoDiesel, the truck brand can also add best fuel economy to its list of accomplishments. The Ram 1500 EcoDiesel is one of the first half-ton pickup trucks to offer a diesel option in a couple of decades, so be sure to come down to Kendall Ram to take one for a test drive today.