Ram 1500 Tradesman – Make it Bigger, Badder, Better!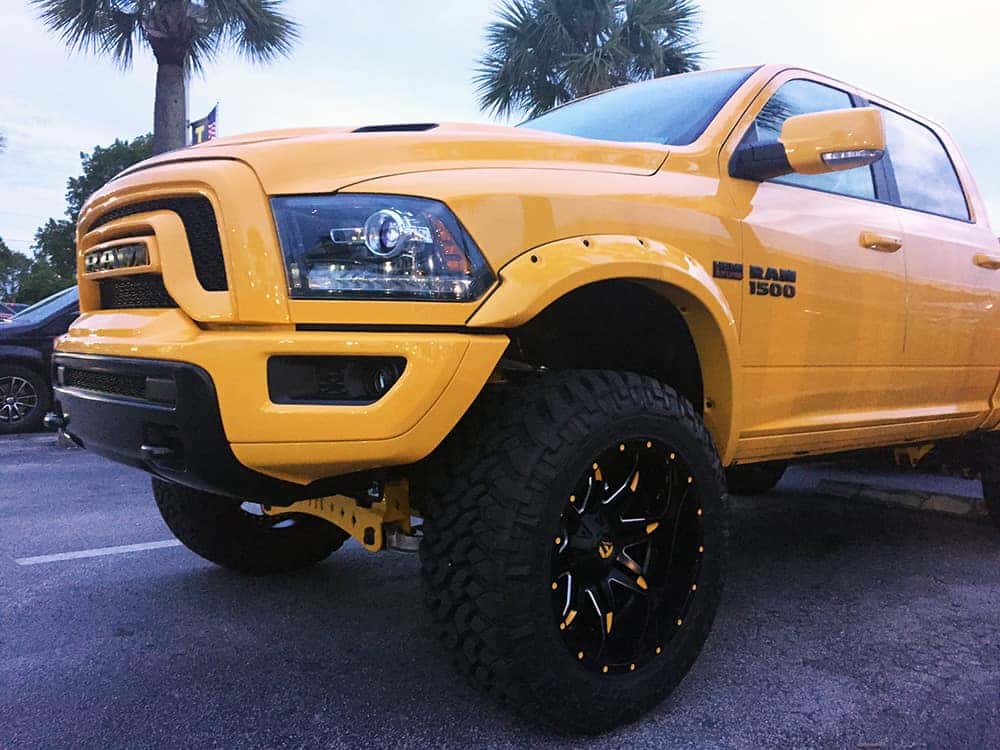 The Ram 1500 Tradesman is the perfect work vehicle. It is capable, durable and comfortable. It is also affordable and a great truck that anyone on a budget can purchase and slowly make mods to overtime. If this sounds like you, read on, and check out some affordable mods to add even more capability to your Ram 1500 Tradesman.
Performance
A performance chip can do several things for your vehicle that are all beneficial. The chip doesn't necessarily add horsepower to your vehicle, but it allows the vehicle to perform to its highest ability (beyond the factory settings). In addition, adding a performance chip to your truck will allow for cleaner emissions and possibly even better fuel economy. Therefore, the chip allows you to tap into the vehicle's capabilities and have more power than previously, but does so while being better for the environment.
Adding a cold air intake system is a great way to add horsepower to your vehicle without burning a large hole in your pocket. At most, a cold air intake can cost about $250, but that is on the higher end of the price scale. Depending on the cold air intake your purchase, you can add up to 50 horses to your Tradesman, which is a pretty significant amount.

If you choose to replace your truck's headers and exhaust, you can add horsepower and make it sound awesome. Replacing your truck's stock headers and exhaust likely doesn't add more than 25 horses to your truck, but if you add that gain in horsepower in addition to to the cold air intake and performance chip, you have definitely made your truck more powerful. Plus, what truck driver doesn't want to be heard coming down the road?
Off-Road Capability
When you think of off-roading, the first feature of a truck you think of is probably tires and wheels. If you plan to off road or just want to add a little more capability, replacing a truck's stock tires with bigger off-road tires is a great way to immediately feel a difference on the road. While it is always nice to get off-road tires on a new truck, adding them after you purchase your truck might save you a lot of money, so explore your options.   
Suspension and/or lift kits are another fantastic way to add capability to your truck. An upgraded suspension will allow you to increase your ground clearance, which is awesome for those who hard core off-road or rock crawl. If you just need a lift to add those bigger tires on, a standard lift kit will do the trick!
Interested in a Ram 1500 Tradesman to add these or any other modifications to? Check out our inventory at Kendall Ram here.