RAM Beating Ford in Latest 'Best-in-Class' Battle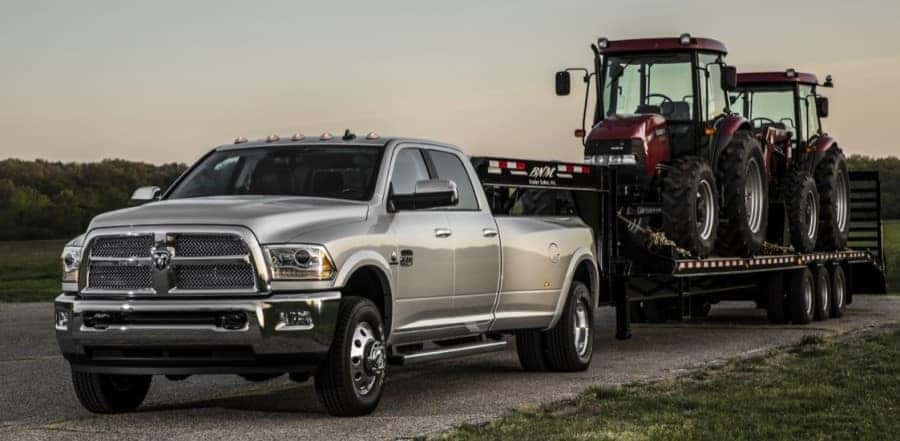 The battle for best-in-class seems to be causing more stress for Ford than it is for Ram. There have been a number of seamless, top-of-the-line improvements released for Ram trucks, making their pickups the ones to beat.
That's why any Dodge Ram 1500 for sale in Miami gets picked up so quickly. People know that no other brand can stand up to challenges as well as a Ram.
Higher Tow Rating
In 2013, Ram blew Ford out of the water with the 3500 which was rated for 30,000 pounds. The extreme number was made possible by an enhanced chassis and a Cummins 6.7L I-6 turbodiesel. Ford's F-450 just couldn't compete with only a 24,5000-pound rating.
Ford responded by announcing that the newest F-450 would get an upgraded engine and an increased tow rating of 31,200 to leverage it back into the running. I guess we'll wait and see.
Class 3 or Class 4?
However, Ram doesn't think that the comparison is even legit. Not that they mind the competition, but it's pretty clear that the F-450 does not fit in with other Class 3 pickups.
It does seem likely that it exceeds the weight limit of 14,000 pounds, but Ford adamantly disagrees. If it did get bumped up to a Class 4, Ram would certainly take best-in-class, easily surpassing the F-350.
The Next Round
Either way, Ram has decided not to take any chances. By advancing the 3500's Cummins engine to provide 865 lb-ft of torque, they successfully put themselves in first for another best-in-class category. And they didn't stop there.
Shortly after, they followed up with an announcement that all Ram products are now SAE J2807 compliant, unlike Ford's models. The back and forth continues with Ford scrambling to become compliant sooner than planned to get back in line.
Though the outcome hasn't been determined, Ram just always seems to be a few feet ahead at every turn.