Ram Brand Looks To Make A Return To Mid-Size Pickup Segment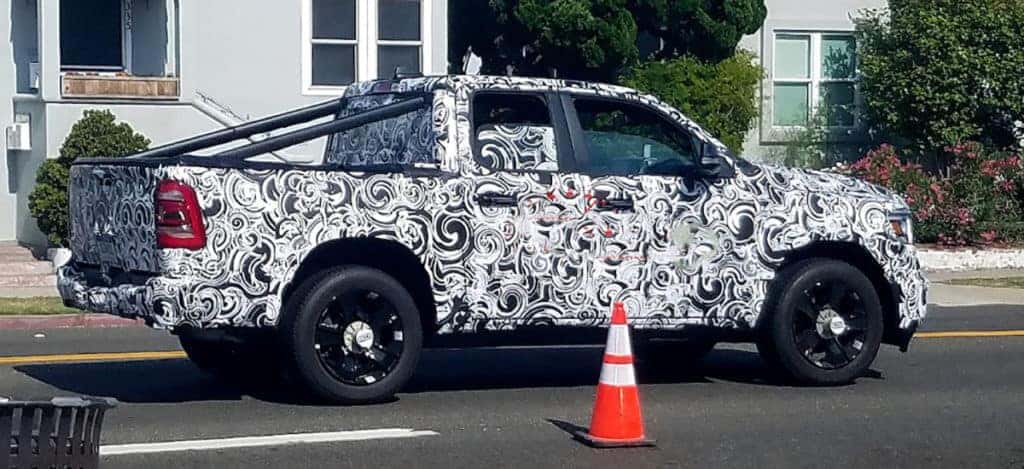 Photo credit: Ram
Fiat Chrysler Automobiles (FCA) is already starting to see how changes with their merge partner, the French automaker Groupe PSA, will lend itself to growth in the pickup segment. The merger that was signed has created a transatlantic corporation equal to $50 billion. Both sides are looking to find ways to save money and one segment they are looking to reshape is the mid-size pickup platform. FCA is looking to consolidate its collection of future compact pickups and mid-size pickups.   
"One area that Ram has long been missing a product is in the midsize market or metric-ton truck. There is a fabulous opportunity, I think, in the merger for PSA and FCA once it is fully fueled," according to FCA CEO Mike Manley.
The Future of Ram Pickups
Fiat Chrysler added a new mid-size truck with the Jeep brand, the powerful all-new 2020 Jeep Gladiator. The next step for FCA is adding a new mid-size truck into its Ram brand. The largest reason to add more mid-size truck options is the growing popularity in the United States. The mid-size truck has grown from 1.5% of all vehicle sales in 2014 to 3.7% in 2019. The last time a Ram brand offered a mid-size pickup was the Ram Dakota back in 2011. The Dakota had a 25-year run, but will the world see a return to the Dakota? The full-size Ram pickup is experiencing a huge increase in sales, pulling ahead of Chevrolet and its popular Silverado pick-up. The portfolio for Ram is only going to expand with Manley at the helm. 
"We're focused on solving a metric ton midsize truck solution for us because it's a big part of the portfolio and growth we want to achieve. I want that problem solved, frankly, because it's a clear hole in our portfolio. … Trust me, they're focused on it. We need to get it fixed soon," said Manley. 
FCA Expands Mid-Size Segment
The growth will come for Ram with the expansion of FCA, thanks to the merger. The growth of the mid-size pickup is expected to produce more than three million annual production units. As far as Ram sales go, two-thirds are expected to be a mid-size vehicle. The market is expected to continue to see an increase in the mid-size truck segment and Ram wants to be apart of it. The convergence of the compact and mid-size platform is expected to be consolated in as short a time of 20 months, according to some reports. Executives have high expectations for the Ram brand and the growth of FCA after the merge. For drivers looking to upgrade their current ride into a Ram pickup, we are here to help this holiday season. Start the new decade off right with a vehicle from Kendall Dodge Chrysler Jeep Ram.
Buy Ram With Help From Kendall Dodge Chrysler Jeep Ram
Curious to drive a new pickup? We have plenty of the newest Ram 1500 here at Kendall Dodge Chrysler Jeep Ram. Our knowledgeable sales team is here to assist with any purchase, lease, and selling your current vehicle. Look at our newest vehicles or pre-owned vehicles ready to go. We're ready to begin your journey into the new year with our help! 
Searching for a trusted repair shop to handle your vehicle needs? We are here and can begin assisting with an online service appointment and a quick visit to our service center. We look forward to helping you soon at Kendall Dodge Chrysler Jeep Ram.