Ram Earns Only Pickup Top Safety Pick For 2021 Ram 1500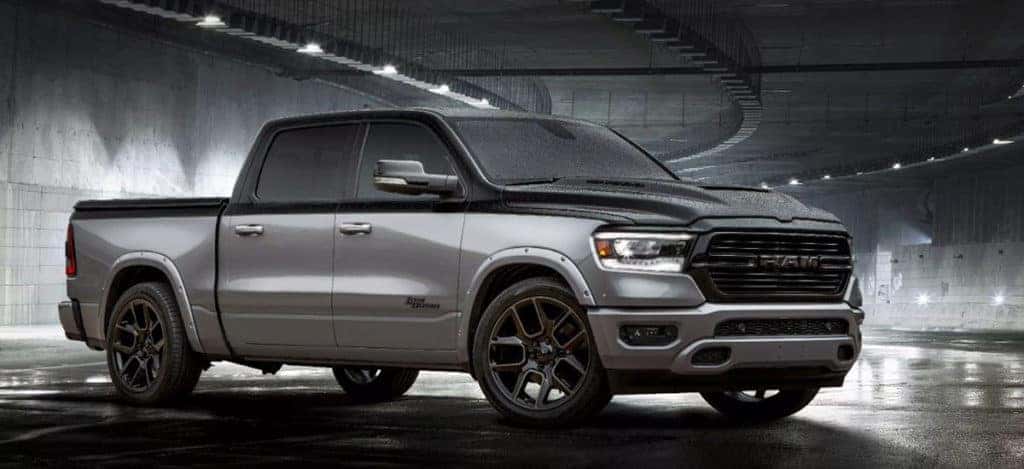 Photo credit: Ram
The world might change with every passing day, month, and year, but there is a constant. The constant is every year there are very few choices for the Insurance Institute for Highway Safety (IIHS) award of Top Safety Pick. Among the rare selections for the 2021 model year is the Ram 1500. Considered not only a fantastic vehicle option for customers to choose thanks to its versatility and excellence in serving as a quality pickup, but it's also now awarded yet again for its safety and technology that keeps drivers saved. The 2021 Ram 1500 has surpassed expectations for the brand with this award. To make matters even better, the only pickup truck on the market to earn this distinction is the 2021 Ram 1500. 
IIHS Raises the Bar To Earn Award
For 2020, the Insurance Institute for Highway Safety renewed its requirements to win a Top Safety Pick or Top Safety Pick Plus, introducing far more strict requirements for automakers to earn an award. The 2021 Ram 1500 exceeded and surpassed the requirements to earn another Top Safety Pick award. The Ram 1500 earned the highest rating, the "Superior" rating. The standard equipment for the Ram trims in the Laramie, Rebel, Longhorn, Limited Longhorn, and Limited. Few brands create as much excitement as Ram does, but even fewer offer this kind of protection for owners.
What Helped Ram Earn Top Safety Pick Award
The 2021 Ram 1500 technically only meets all of the IIHS' criteria with distinct headlights and optional active safety equipment, but these are options that are available for owners to decide on. The specific trucks that contain these upgrades include the optional front-crash prevention system that can now identify pedestrians and the sophisticated headlights to ensure the exact IIHS-approved pickup. Keep in mind, owners have to spend around $10,000 more than the base trim Ram 1500 to get everything required to take home the exact truck that earned the award.
"The Ram 1500's Top Safety Pick win affirms FCA's longstanding commitment to robust engineering innovation as a means to serve our customers. Such rigor helps us deliver on Ram's unique combination of ruggedness, utility, and refinement," says Mike Koval Jr., Head of Ram Brand
Ram Is Solid and Secure No Matter Which Trim
Keep in mind, even without the added technology and headlights added in the higher trims, the 2021 Ram 1500 scored positive ratings for the six crashworthiness evaluations – the first and most important requirements on the road to a Top Safety Pick. As for why a Top Safety Pick Plus didn't happen, it comes down to those mentioned rule changes. IIHS-rated Good or Acceptable headlights is required to earn this award, and the Ram 1500 did just that. In fact, the added technology is expected to prevent 42,000 crashes and as many as 20,000 injuries by 2025. Not bad, eh? Find out more about Ram pickups with our help at Kendall Dodge Chrysler Jeep Ram today!                                                                                                                                                                                       
Welcome to Life With A Ram Pickup
We're proud to offer the award-winning 2020 Ram 1500. We can assist our customers to find exactly what they want to drive online. The right vehicle is everything for each of our clients. We go the extra mile to ensure each transaction is simple. Don't wait any longer to get the right vehicle. We have an incredible selection of new vehicles, including Ram vehicles. 
Trust us to help you get your vehicle up and running like new with an online service appointment and visit to our service center. We look forward to helping you during these unprecedented times to get back to normal. Count on us at Kendall Dodge Chrysler Jeep Ram!