Ram Is Keeping their Ram 1500 Classic In Production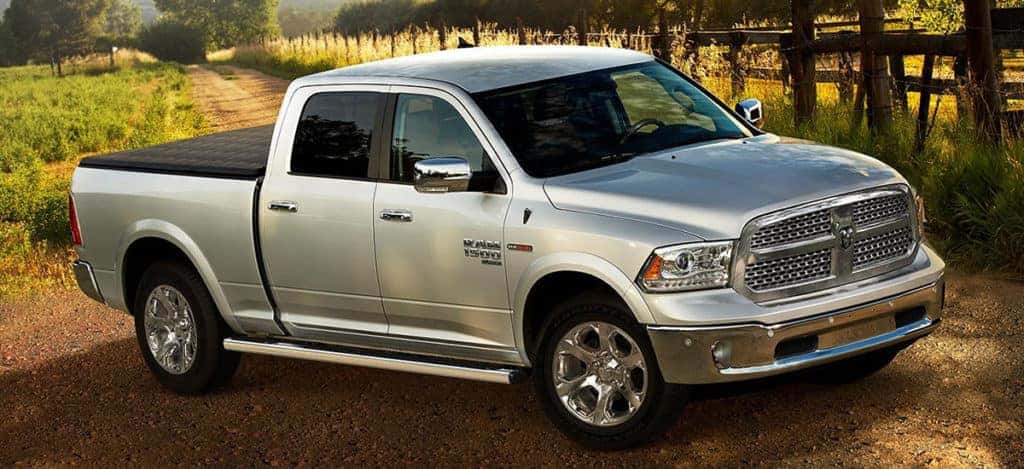 Photo credit: Ram
In 2018, Ram has determined they would be better served by offering its previous generation Ram 1500 full-size pickup alongside its all-new redesigned successor, the 2019 Ram 1500. Named the Ram 1500 Classic, the previous-generation pickup (originally the 2018 Ram 1500) remains a pickup that is absolutely capable of accommodating customers and Ram sales. Providing customers with fantastic pricing for a modern, new pickup in the Classic 1500 was a smart move. And that move is going to become a permanent staple of Ram trucks going forward!
Initially, the choice to offer both vehicles was made since production for the 2019 Ram 1500 had started off slow and to keep with the demand, they continued to provide the previous generation. This move is now being copied by other brands, but Ram had the original concept, and it's paid off quite well. Ram has kept their base of fans happy and offered more for their customers by agreeing to keep this production going.
Pricing Differences Between Ram 1500  Pickups
The all-new 2019 Ram 1500 and the current 2019 Ram 1500 Classic are fantastic choices offered at different prices. Beginning at $33,190 MSRP (plus destination fee) the all-new 2019 Ram 1500 is available while the 1500 Classic costs just $27,395 MSRP (plus destination fee). Combined with various additional incentives, the Ram 1500 Classic has remained a popular choice among consumers, and Fiat Chrysler Automobiles (FCA) has announced it's not going suspend their production of the classic pickup. Fiat Chrysler CEO Mike Manley praised the Ram 1500 Classic in a statement.
"The strategy has worked well for us. The Classic is what I would call the real traditional workman's truck. I see no reason at this moment in time and the foreseeable future to change that strategy. We think there is an opportunity to grow. I think the Classic truck will be one of the areas that enable us to do that," Manley said.
Options For All Ram Customers
The Classic will also help empower Ram to make earnings in the highly productive government and commercial vehicle sales fleets. Across the U.S., Ram dealerships have no obstacle with the selection of being able to offer two full-size pickups. Some customers can save thousands and get a dependable Classic1500, if they don't want the upgraded elegance and added luxury offered by the all-new 2019 Ram 1500. Ram has found success with their dual truck approach as Ram exceeded the Chevrolet Silverado 1500 to move ahead of Chevy as the second best-selling full-size pickup in the first quarter of this year, only behind Ford and their F-Series.
Of course, this move to go with the remaining models rebranded helped Ram find a place for their previous-generation 1500 in production, that place being consumers homes, driveways, businesses and on the road. Wondering what it would be like to drive a Ram pickup?
Drive the Full-Size Pickup of Your Dreams
We are proud to offer both the all-new 2019 Ram 1500 and the 2019 Ram 1500 Classic. Our professional staff is ready to assist with any buying, trade-in, selling or leasing. The best part about owning a Ram pickup? Ram pickups score big with the highest percentage of pickups still on the road – over the last 30 years! All it takes is a test-drive to see why Ram has such prestige.
If your current vehicle is not running as it should, let us help get it back on the road with the help of our experienced service staff. Get started with a simple service appointment. We can't wait to see you at Kendall Dodge Chrysler Jeep Ram today!