Ram To Build New Pickup With "Carbide" Name?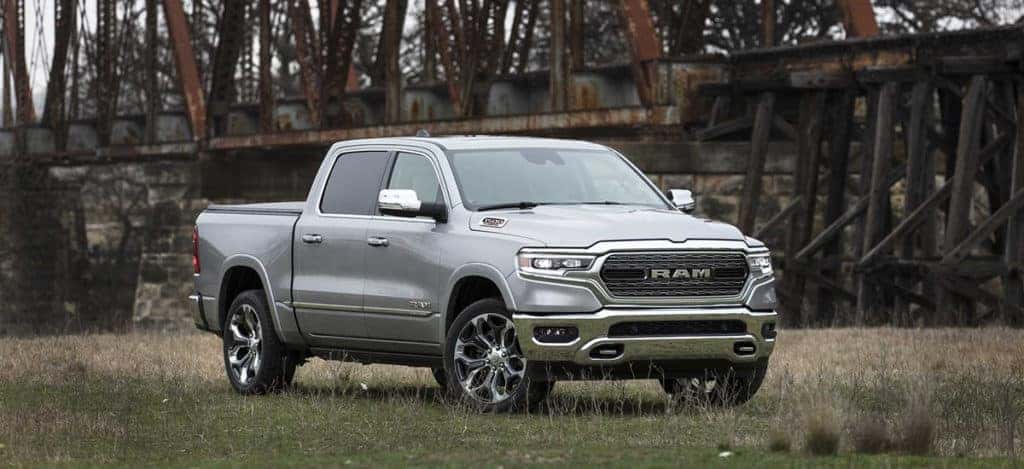 Photo credit: Ram
Ram had its best year ever sales-wise in 2019. Ram has been working to excite the fanbase, yet again. Among the many surprises that Ram has offered customers in the past year, there is a new Ram pickup that is gaining some attention despite Fiat Chrysler Automobiles (FCA) and the Ram brand's best attempt to hide their plans. The US Patent and Trademark Office has received the latest plans that FCA and Ram have come up with for a unique moniker titled "Carbide". The patent filed will apply to "land vehicles, particularly, passenger automobiles".
What's In A Name?
Automakers like Ram often do file for new patents and unique trademarks to secure future projects. The length of time between a filing and the availability of any trademarked term can be years. This particular time, the term "carbide" means a very hard material made of carbon and one or more heavy materials. This does not shine a lot of light as to why Ram has planned to save this particular name, but the word is synonymous with toughness. The Ram brand has been fixated on building up the Ram 1500 lineup with a variety of trucks that can work against the rivals. 
Where the Carbide Could Fit Among the Ram Pickup Lineup
The Ram Rebel is the off-road king, the Ram 1500 Larmarie Longhorn serves as the ultimate luxury pickup and the upcoming "carbide" term might work as a new pickup that hauls more than any other half-ton pickup. Perhaps they are going after the manufacturing and other industrial roles that could be served with a new path forged by Ram, or rather forged by carbide elements. If the Ram pickup lineup doesn't receive the moniker, there is a chance it could still be used for other brands. 
Jeep Carbide A Possibility?
Fiat Chrysler Automobiles (FCA) might have plans to use the carbide name for its Jeep brand. Jeep, another company owned by FCA, has added the new Jeep Gladiator mid-size pickup and might another pickup to its wide array of choices. Maybe the name doesn't end up on a new vehicle but can work as a new package. While we are awaiting more news that would shine more light on the subject, there is no debating that Ram has the most to offer customers when it comes to providing exceptional quality and high-end materials. Find out more with our help at Kendall Dodge Chrysler Jeep Ram today.
Come Join Us On a Test-Drive In A New Ram
We're all about helping our customers enjoy their shopping experience. Hurry to Kendall Dodge Chrysler Jeep Ram to take advantage of the fantastic prices on the latest Ram pickups, like the award-winning 2020 Ram 1500. We have a friendly and passionate sales team that will make your buying, leasing, or selling needs in our new vehicle inventory. We're happy to be your dealership home. Considering a used vehicle? 
If you're curious if you should buy or lease, let us assist you to make the best decision. We are ready for trade-ins and selling vehicles as well. Allow us to fix your vehicle or maintain it with a simple online service appointment. Allow us the pleasure to help you save and keep your vehicle running smoothly for years to come!