Ram to Sell 2015 ProMaster City in North America, based on Fiat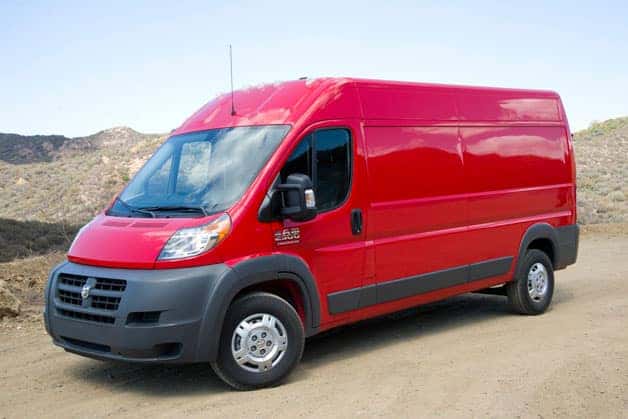 If you have ever traveled overseas, specifically to Europe, one of the most immediate differences you probably noticed was that the vehicles are different. Everything about them – from the side of the road on which they drive, to the elongated license plate that graces their bumper, to the model types that are unfamiliar and unrecognizable. Automakers conduct in depth market research to ensure that the vehicles they sell in each country match the look and feel of the area. Every automaker has separate models for each country that they have a presence in, and Ram trucks is taking examples from international brand Fiat, to offer a better commercial van option for those who are looking for one.
The automaker has announced that it will be releasing a new small commercial van that is modeled after the Fiat Doblo, right here in North America. The Fiat Doblo, is a two-time International Van of the Year award winner, and has sold just under one and a half million units. Reid Bigland is the President and CEO of Ram Truck Brand, and says that their successful relationship with Fiat Professional, "Gives Ram a competitive advantage with access to proven products and technology that will resonate with our U.S. and Canadian customers."
The 2015 Ram ProMaster City is expected to have familiar stylings of the Ram Truck models, with familiar powertrains that are preferred by the commercial customer base in North America. Ram already has an extensive and successful line-up of commercial trucks in North America, and includes an array of vehicles. Vans, pickup trucks, and Class Four and Five trucks are already included in the fleet of commercial vehicles, and the 2015 Ram ProMaster City, modeled after the Fiat Doblo, is on course to be another successful addition.