RAM(p) up the Luxury with a Premium Leather Interior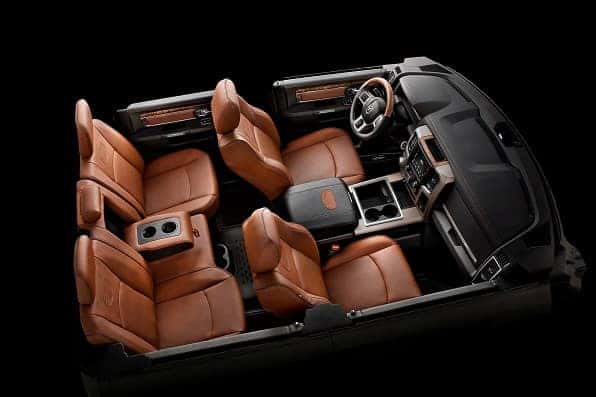 As you already know, whether you own a Ram in Miami, or anywhere else in the United States, you are a part of an elite group of individuals. You know that while the rugged exterior gets every job done right, the luxury of the interior of your Ram truck is on a level that owners of other pickup trucks could never understand. You understand firsthand why Motor Trend named the 2013 Ram 1500 "Truck of the Year," and you fully comprehend the reasoning behind your outright love for your pickup. We have a little insight on how to make your Ram pickup truck even more luxurious and enjoyable than it is now, so whether you are in the market for your first Ram pickup, or are looking to make your first Ram purchase, you might want to read on.
One of the many realities of owning a pickup truck, is that it will get dirty. It is absolutely inevitable. Because of this hard fact, many new truck owners are hesitant about putting leather in the interior of their vehicle. With the right information however, the beautiful leather upholstery pictured above can grace the interior of your Ram truck without getting ruined. The best part of a leather interior is durability. If properly maintained, leather will last longer than most fabrics, and is not as susceptible to fading. One of the many advantages of leather is that a spill can be easily wiped away with a damp cloth. Most of the time, solvents and chemicals aren't even needed (and should always be tested on a small area before use!).
So, what is the bottom line? Line those seats with luxurious leather, and reap the aesthetic and practical benefits that it brings to the table. Just be sure to take hammers, screw drivers, nails, and other sharp objects out of your back pocket before hopping in for the drive home.