9 Reasons to Love the 2015 Jeep Cherokee Trailhawk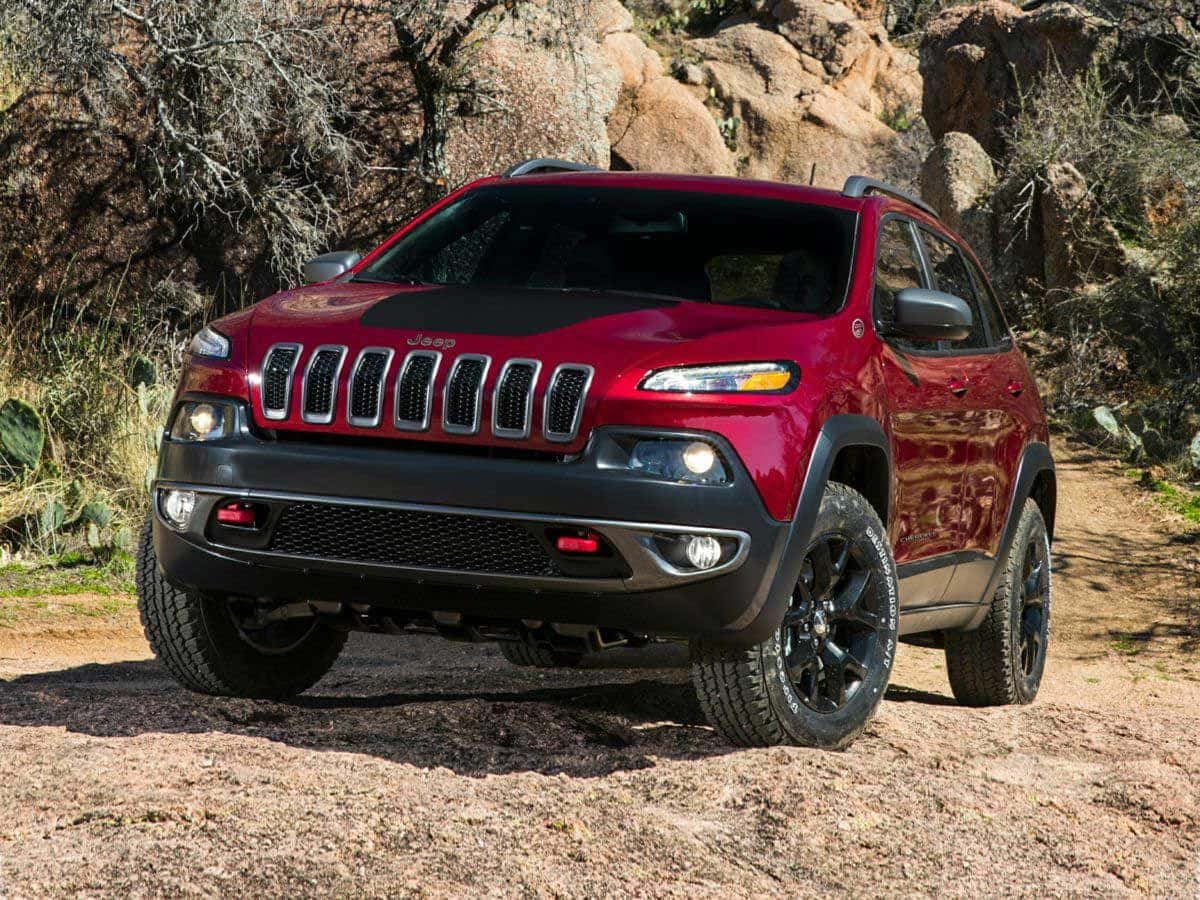 Recently, I purchased the 2015 Jeep Cherokee Trailhawk.  I couldn't be more satisfied and at the same time ecstatic about my decision.  As part of a very active family which continues to grow, so do our needs for space and adventure. Jeep dealerships in South Florida have seen my girls and I test driving, speculating, searching for the perfect Jeep for our family.  My family has inherited my love for the outdoors; sports, camping, four wheeling and I couldn't be more proud.  But when we come back home, it's back to school and business.  Though the Trailhawk gives us the exact blend of a respectable, sophisticated family ride and adventure seeking, trail riding fun, there are plenty other reasons why this was the best choice for my family.
For the Namesake
First, Jeep is a brand I have come to know and trust.  Since my first wrangler years ago when I was a teenager, learning to drive both on and off road, there was no predicament I could get myself into that my Jeep couldn't get me out of.  It's their dedication to staying on top of the trends and in the cutting edge of technology that means I'm always getting the best in quality and safety.
For the Safety
With the Selec-Terrain all weather controls, I can choose which option to put my Trailhawk in to optimize driving.  Given five options to choose from; auto for everyday driving, snow, sport, sand/mud (our favorite) and rock, I know whatever condition arises, the Trailhawk has me covered.  There is also an option of four wheel drive and four wheel drive lock just in case I find myself in any sticky situations.
Adding to this are the safety features that come with my new Trailhawk.  An emergency 911 Assist button is only a push away to connect me to a dispatcher who is standing by ready to send for help.  Forward Collision Warning, blind spot monitoring along with parking sensors that assist in parallel or perpendicular parking all help me and while giving my girls lessons on the ins and outs of city parking.  A ParkView Rear Backup camera has proven helpful both on and off-roading, so far.
For the Details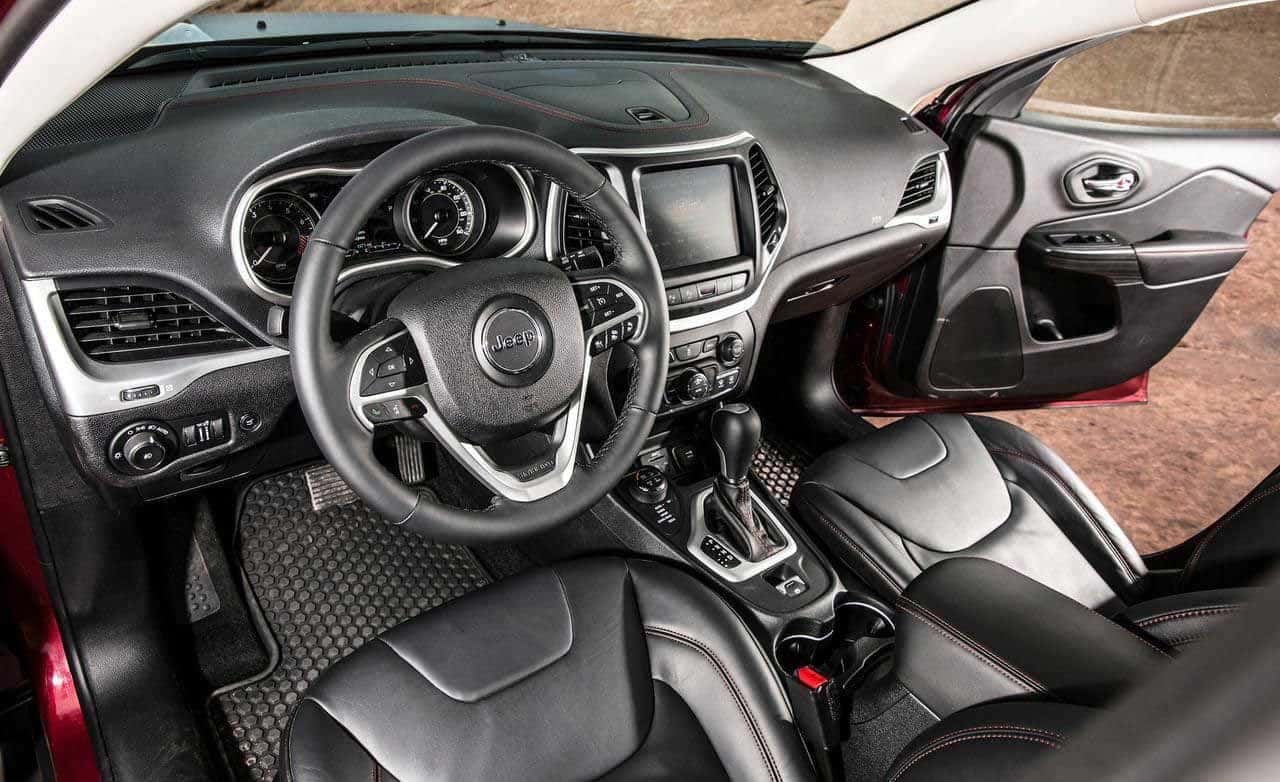 This is not just the family car, it is also mine, so hints of sophistication are not just appreciated, they're expected.  The Trailhawk doesn't let me down. The heated black leather seating is accented with bold red stitching which adds a stark contrast.  UConnect technology system comes standard in my Trailhawk with a touchscreen interface, updated navigation and bluetooth connectivity with hands free phone and voice commands which keeps my eyes where they belong, on the road.  The Trailhawk has a different appeal than Jeeps before it.  The exterior is different and bold.  An unmistakable and unique change in design, it's deliberate and stands out from the crowd.   In a way I can liken that to myself and I encourage that sort of spirit in my girls as well.
For the Storage
Being a busy parent who is always on the go between school rehearsals and sports events, camping and fishing and hiking, storage for everything from hockey equipment to tents has to fit in my Trailhawk multiple times of the week.  Thankfully Jeep has maximized the storage with Cargo Management system.  Innovative as well as thoughtful, Mopar offers a cargo bin, storage locker, built in first aid kit as well as a roadside assistance kit and collapsable cooler.  Should you need it, more space is available with a 60/40 split folding second row.
For the Enthusiast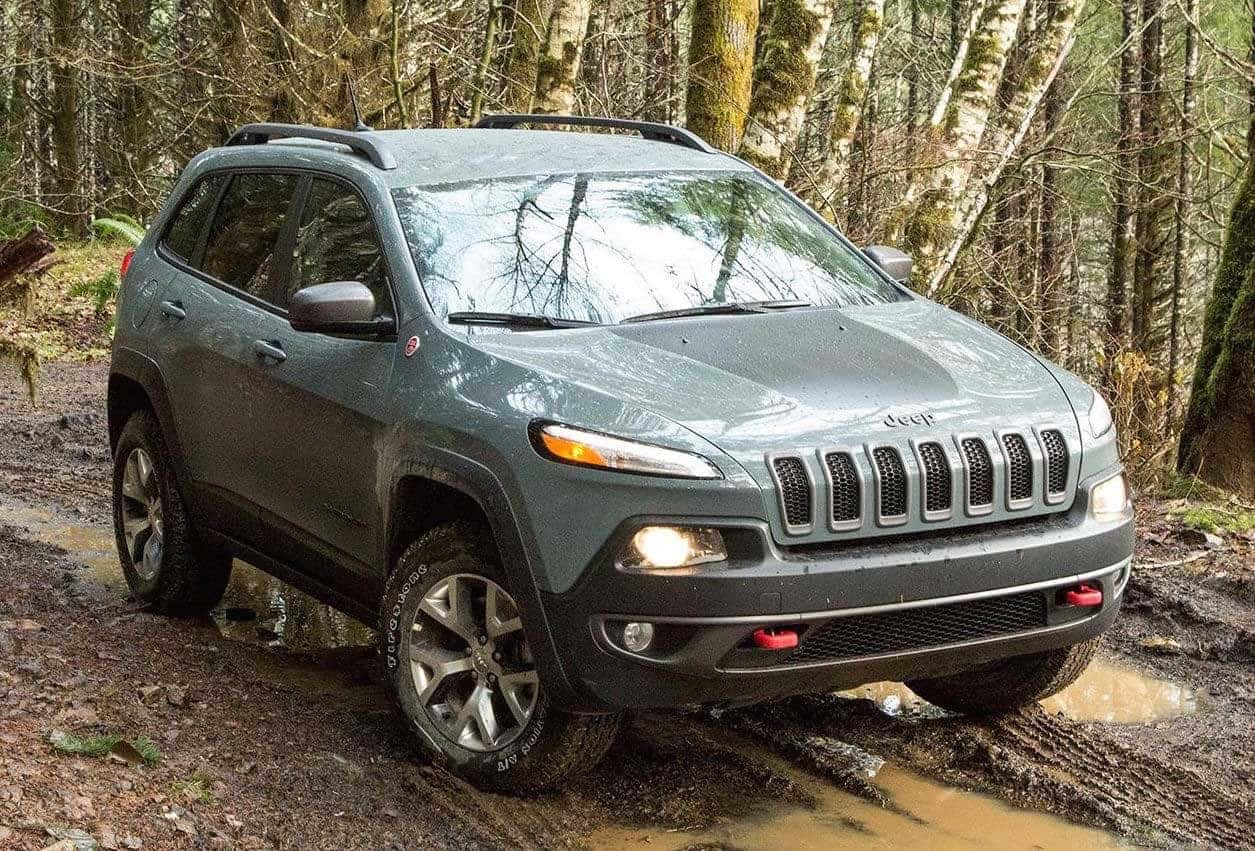 The Trailhawk isn't just a Jeep Cherokee.  The off-roading enthusiasts at Four Wheeler magazine named the Trailhawk the Four Wheeler of the Year.  I would be lying  if I told you this didn't have anything to do with my decision.  Remember, my girls take after me and our weekend adventures mean time to get away and get back to nature.
Because I wanted a Jeep that would not only get me around town clean and respectably, but also one that would allow me to head through some rough terrain on the weekends, I knew I needed Jeep Trail-rated capabilities which is standard on the appropriately named, Trailhawk.  Specifications like Jeep Active Drive Lock 4×4 system with locking rear axle, 1" lift off road suspension with skid plates, 17" off road aluminum off road wheels with all terrain tires ensured me that while the Trailhawk looks too good to be taken off road, it can handle rough rides we are sure to have in it.
For the Improvements
It seems like everyone lately is taking so much interest in saving money where they can, while staying as 'green' as they can.  Jeep took notice and found the best ways to improve both fuel economy and clean technology.
The Trailhawk came with a choice of two engines; a 2.4L Tigershark I4 engine or a 3.2L Pentastar V6 which can tow up to 4500 pounds.  I choose the latter.  This particular engine comes with a Stop-Start technology which saves fuel and lowers CO2 emissions.  By utilizing advancements in control strategies, it reduces fuel flow as the vehicle brakes to a stop.
For the Technology
The Trailhawk stays on cutting edge of technology by introducing 9 speed transmission.
The German ZF inspired 9 speed transmission is revolutionary in design, good for the environment and great for my wallet.  Based on a larger transmission stepping and fewer rotations which increases the transmission spacing, the fuel economy is improved by 10% when accelerating and then another 16% when staying at an even speed.
Nine speeds means smaller steps into each gear which enhances the drive.  Also, a torque converter isolates vibrations making for a smoother ride, which is a welcomed break from a rocky terrain.
Also, the 9 speed transmission is manufactured right here in America at at plant in Kokomo, (not that one) Indiana.  The fact that Jeep took the time to research better alternatives to enhance my comfortability, save me money at the pumps and keeps American jobs means they're paying attention to what matters and I appreciate that.
For the Lesson
As a parent, you're always trying to instill certain values in your children; quality, loyalty, strength and sophistication.  It shouldn't be too hard to see why I came to love the Trailhawk.  I expect the best in quality and value from Jeep because that's what they've always delivered.  The Trailhawk has proven it can handle the grit that I want to give it every weekend while gracefully transitioning to teacher conferences and school dances.  I get to show my girls how to be economically savvy while environmentally conscientious.  These are lessons that will continue to play a part in our world, and I get to thank Jeep for helping me.